Ron DeSantis Opens Mouth, Inserts Foot
Less than twelve hours into the General Election campaign for Florida Governor, Ron DeSantis is already making mistakes.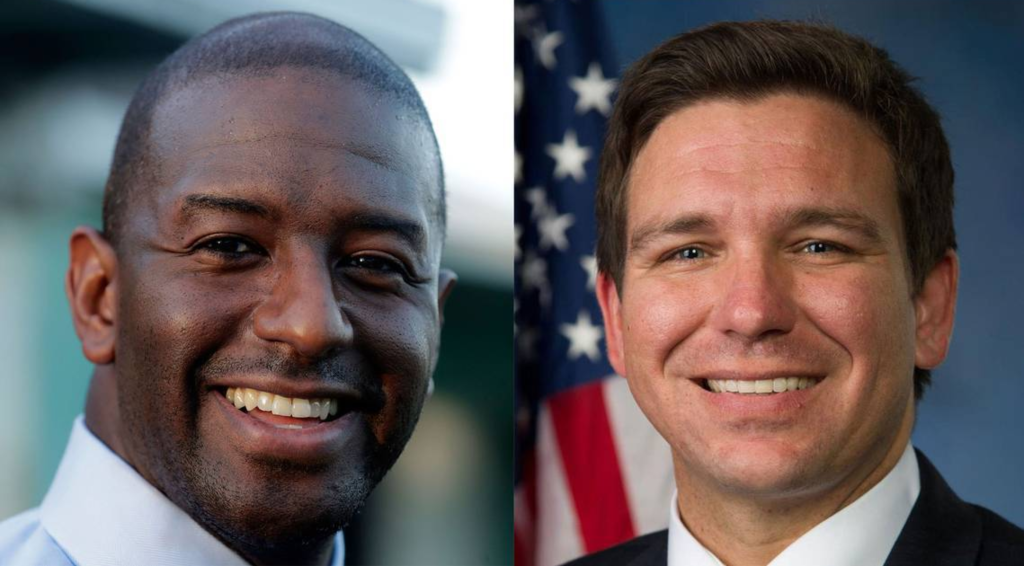 Within twelve hours after winning the Republican nomination for Florida Governor, setting up a race with African-American Tallahassee Mayor Terry Gillum, Congressman Ron DeSantis managed to put his foot in his mouth:
Rep. Ron DeSantis, the newly christened Republican gubernatorial candidate in Florida, said Wednesday that voters would "monkey this up" if they elect his Democratic opponent, Andrew Gillum, who would be the state's first African American governor.

During an interview on Fox News, DeSantis praised Gillum, the mayor of Tallahassee, as "an articulate spokesman" for those holding "far-left views," but warned he would be damaging to the state.

"The last thing we need to do is to monkey this up by trying to embrace a socialist agenda with huge tax increases and bankrupting the state," DeSantis said. "That is not going to work. That's not going to be good for Florida."

His comments brought a swift rebuke from Terrie Rizzo, chairwoman of the Florida Democratic Party, who said they were racially tinged.

"It's disgusting that Ron DeSantis is launching his general election campaign with racist dog whistles," Rizzo wrote on Twitter.

Stephen Lawson, a DeSantis spokesman, later said that such characterizations were "absurd."

"Ron DeSantis was obviously talking about Florida not making the wrong decision to embrace the socialist policies that Andrew Gillum espouses," Lawson said. "To characterize it as anything else is absurd." .
Even taking DeSantis at the word of his campaign spokesperson that there wasn't anything racial intended by his remarks regarding Gillum, it's easy to see how they could be interpreted that way. The "monkey" part of the comment is, I think, obvious, but one could easily say the same thing about his reference to Gillum as being "articulate," is also not an uncommon condescending manner by which African-Americans, particularly well-education African-Americans, have been referred to in the past as if to differentiate them from other members of their race who are not articulate. Immediately, the incident brings to mind George Allen's "macaca moment" during the 2006 Senate race in Virginia between him and former Senator Jim Webb. The fact that, in this case, the comment came just hours after Florida Democrats had nominated the first major party African-American nominee in the state;s history, should have at least led DeSantis to realize how using certain language to be easily misinterpreted.
In a rational world, DeSantis would immediately apologize for what he said, and he would talk to Gillum personally about it. The sooner the better. There is absolutely no cost to DeSantis to do this, and it will prevent the media and his opponents from being able to accuse him of trying to make race an issue in the race. As we've learned all too well, though, we no longer live in a rational world so DeSantis likely to stubbornly let this continue to fester and to provide his opponents with ammunition that he could easily deprive them of simply by uttering the words "I'm sorry." If only politics were that simple.