Ron Paul Will Not Seek Re-Election To Congress In 2012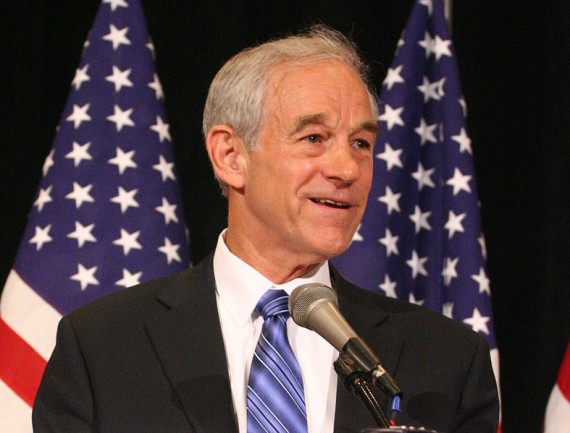 A local paper originating in his Congressional District reports that Ron Paul, who has served a total of more than two decades in Congress, will not seek re-election to his Congressional seat in 2012:
After serving almost 24 years in the U.S. House of Representatives, Congressman Ron Paul told The Facts this morning he will not be seeking another term for the District 14 seat.

Paul, 75, will instead focus on his quest for the presidency in 2012.

"I felt it was better that I concentrate on one election," Paul said. "It's about that time when I should change tactics."

His announcement will give enough time for anyone with aspirations for his seat to think about running, he said. Paul didn't want to wait for filing in the 2012 primary to let people know he wasn't seeking reelection.

"I didn't want to hold off until in December," he said. "I thought it shouldn't be any later than now."

Paul has served 12 terms in Congress. District 14 encompasses a 10-county area along the Gulf Coast.

"The people in the area have supported me for many years," he said.

(…)

Paul first was elected to the U.S. House in 1976 and served four terms before stepping down in 1984. After Republicans took over Congress in 1994, Paul said he felt inspired to run again and sought the District 14 seat in 1996. He beat incumbent Republican U.S. Rep. Greg Laughlin in the 1996 primary and won the general election against Democrat Charles "Lefty" Morris.

Paul has held the seat since 1996 and has fended off challengers both from his party and from Democrats. In the last election in 2010, Paul easily beat three Republican challengers in the primary and then won reelection against Democrat Robert Pruett in the general election.
This is somewhat of a surprise, but given Paul's advanced age not entirely so. With his son now in the Senate, he likely feels its time to hand his legacy off to others.
It's been an interesting run for Dr. Paul, who has been pretty much a GOP outsider until the last several years, that much is for sure.