Rubio's Israel Litmus Test For An Iran Nuclear Deal Is Foolish And Unrealistic
Conditioning an Iranian nuclear deal on recognition of Israel is foolish, unrealistic, and very bad diplomacy.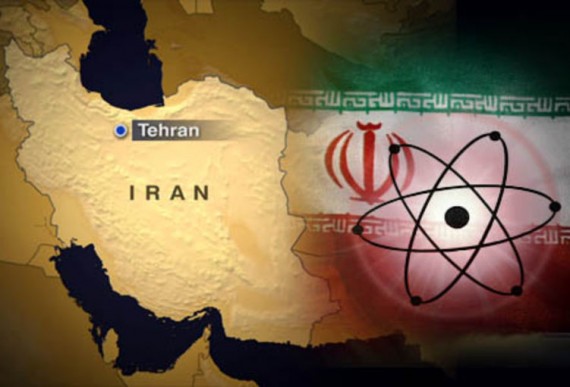 Marco Rubio is joining several of his fellow Republicans, and Israeli Prime Minister Benjamin Netanyahu. in demanding that any deal with Iran regarding its nuclear program include the Islamic Republic's recognition of Israel:
In his Monday night interview with Sean Hannity, Florida Senator Marco Rubio became the first Republican presidential candidate to demand a concession from Iran that's as politically resonant at home as it is untenable in Tehran.

"There should have been a clear recognition on their part that Israel has a right to exist as a Jewish state," Rubio said, of Iran's concessions in negotiations.

"And that has to be a precondition?" asked Fox News's Hannity. "But in the middle of negotiations, if they're saying the destruction of Israel is nonnegotiable, is that—should that be a deal killer?"

Oh, absolutely," said Rubio, "because again, this is a country that's made clear that they want to destroy a strong ally of the United States."
As noted, Rubio's position mirrors that of Prime Minister Netanyahu, who said earlier this month that, in addition to addressing what he claims to be the deficiencies in the deal announced at the end of the latest round of 'P5 Plus 1' negotiations in Switzerland, any deal with Iran must be contingent on recognition of the State of Israel. Several days later in an interview with National Public Radio, President Obama rejected the Prime Minister's demand, saying that making a deal contingent on such an event would be akin to demanding a change in the fundamental nature of the Islamic Republic before we would even talk to them. As he went on to say in that interview, such a demand completely misses the entire point of the negotiations in Switzerland, which are solely concerned with finding a peaceful resolution to the international disagreements over Iran's nuclear research program and the possibility it could lead to the development of nuclear weapons. Although the President didn't say this directly, it's also rather obvious that making any deal contingent on recognition of Israel would likely do real damage to the international coalition that the United States has managed to put together that drive the talks in Switzerland. As it is, that coalition is precarious at best given that it includes Russia and China, and that even European allies such as Germany and the United Kingdom have expressed the desire to see at least some of the international sanctions lessened if Tehran agreed to forgo additional research that would lead to development of nuclear weapons. Adding the Rubio/Netanyahu caveat to the deal would likely put the international coalition at risk, and that could lead to the collapse of the international sanctions regime that has brought Iran to the table to begin with.
Daniel Larison adds this:
Netanyahu's recent statement that Iran should be made to recognize Israel's "right to exist" as part of any deal came under harsh criticism from a former head of the Mossad because it was such an absurdly excessive demand. The version that Rubio supports is even more ridiculous. It would be requiring a kind of recognition of Israel that goes beyond what Israel's neighbors have done when they signed treatieswith Israel. Officially defining Israel as a "Jewish state" in law is one of the controversial things Netanyahu tried to do last year that contributed to the break-up of his last coalition. In other words, Iran hawks want Iran to recognize Israel in a way that Israel does not officially use.

The new demand is irrelevant because it has nothing to do with the nuclear issue, but more to the point Israel isn't a party to the negotiations. Insisting that Iran recognize a state that isn't involved in the negotiations is nonsensical. This is especially true when everyone understands in advance that it is a demand that no Iranian negotiator could accept.
That last part is really the important point, of course. These negotiations have from the beginning been concerned with a single topic, Iran's nuclear program and how to hammer out a deal between the Islamic Republic and the world's major powers that would result in some agreement that could ensure that Iran doesn't violate its obligations under the Nuclear Nonproliferation Treaty that it agreed to many years ago and thus allow the international community to life the sanctions that have been imposed against Tehran over the nuclear program. None of the other issues regarding Iran and its relationship with the West have ever been on the table, and it's entirely unlikely that the talks would have ever gone forward if we had insisted that the y deal with issues other than the nuclear program. Not only because it would have been unlikely that Iran would have come to the table if negotiations had the kind of conditions that Rubio is talking about, but also because it's unlikely that we would have been able to keep the international coalition that made the negotiations possible together. Finally, as Larison notes above, Israel is not a party to the negotiations in Switzerland, placing requirements on a deal that concern a country that isn't even at the table is, to say the least, highly unusual diplomacy and not a strategy that one adopts if one honestly wants the negotiations to succeed.
Notwithstanding these points, Rubio's rhetoric here is likely to go over very well inside the Republican Party, which in recent years has become more reflexively pro-Israel than it has ever been. Illinois Senator Mark Kirk, who is up for re-election in 2016, has already come out in favor of the idea himself and, as David Weigel notes, Rubio jumping on board is likely to push others in the GOP to join him, especially other candidates for President. Well, most of them maybe, because at least one of Rubio's opponents for the Republican nomination, Kentucky Senator Rand Paul, disagrees with his demand for a 'recognition of Israel' litmus test to any nuclear deal:
On April 5, Israeli Prime Minister Benjamin Netanyahu said that any deal to end or minimize Iran's nuclear program should require the Islamic republic to recognize the state of Israel. Since then, Fox News host Sean Hannity has been asking Republican candidates for president if they agreed. Yesterday, Florida senator Marco Rubio had been adamant that Netanyahu was right. Last week, Paul seemed to be ready to demand recognition of Israel as a precondition.

"Should there be some prerequisite?" Hannity asked Paul. "Should they acknowledge Israel's right to exist? Should they stop funding…"

Paul interjected with a "yes." When Hannity finished his second question—about whether Iran needed to stop funding "terror"—Paul gave another "yes."

Today, in a short interview with Bloomberg News, Paul was more circumspect about whether recognizing Israel should be a prerequisite for any Iran deal.

"Obviously we want every country in the Middle East to recognize Israel, or not to cause aggression against other countries," Paul said. "I think there's only two that do—Jordan, and Egypt. I think that should always be a goal, but I don't know whether it would work on this, or kill the deal. I guess we'll be having that discussion. I do think that the biggest thing that's making the deal difficult for people to accept is that the Iranian foreign minister tweets out in English that it doesn't mean what Obama says it means."
Senator Paul is largely correct here, of course. Ideally, all of Israel's neighbors will recognize it one day, but that's not going to happen until issues even more complicated than Iran's nuclear program are dealt with. Suggesting that we block even a small degree of progress on that issue by placing conditions on Tehran that we all know they are not prepared to comply with today is little more than political pandering to the hard right of the Republican Party. If it were actually implemented as policy, it would be horribly irresponsible diplomacy.