Russ Feingold Tells Wisconsin Democrats: I'm Not Running In 2012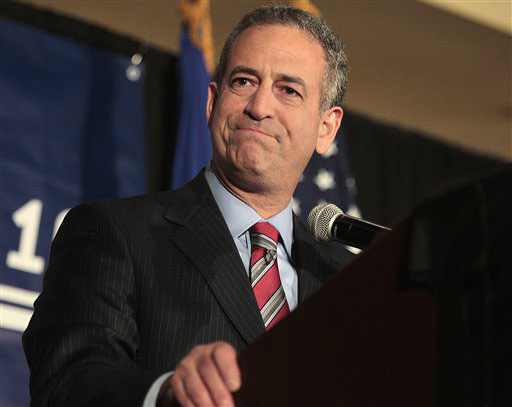 Dashing the hopes of Wisconsin Democrats who hoped that he would either help them hold on to Herb Kohl's Senate seat or stand as the Democratic candidate in a Recall Election against Scott Walker, former Senator Russ Feingold said this morning that he won't be running for anything next year:
Democrat Russ Feingold has decided he will not be a candidate for political office next year, taking himself out of the running in 2012 for either U.S. senator or for governor in the event Democrats force a recall election against Republican Gov. Scott Walker.

In an email going out to supporters early Friday morning, Feingold called it a difficult decision but said he wanted to devote his time to teaching full time at Marquette Law School, finishing the book he is writing on the U.S. response to the Sept. 11 attacks and leading the political committee he founded, Progressives United.

"While I may seek elective office again someday, I have decided not to run for public office during 2012," Feingold said in the email.

Some Democrats were looking to Feingold as perhaps their leading candidate against Walker next year in the event of a successful recall drive. His announcement ends that scenario.

Feingold's lack of interest in running for Senate is not a big surprise.

Since he was defeated in 2010 in his bid for a fourth term, he has sent no obvious signals about a quick return to the legislative body where he served for 18 years.

"After twenty-eight continuous years as an elected official . . . I have found the past eight months to be an opportunity to look at things from a different perspective," Feingold said in the email, saying he was "thoroughly enjoying the life of a private citizen."

His decision leaves the Democratic Senate field wide open, though many Wisconsin Democrats will now regard U.S. Rep. Tammy Baldwin, with her political base in vote-rich Dane County, as the early favorite for the party nomination.
Feingold was far and away the favorite for the Democratic nomination for the Senate seat and may have even been unopposed had he chosen to run. By taking himself out of the running, he gives the Republicans an opportunity for to pick up the second Senate seat in Wisconsin. As for the recall election, it's hard to see who the Democrats would put up against Walker in a short-term recall election other than Feingold, and one wonders if his decision not to run for that seat will put another nail into the coffin of the plans of some on the left to try to unseat Walker next year. At this rate, they may just wait until 2014 when Walker is up for re-election, at which point Feingold may just be willing to run after all.