Russia-Ukraine War: No End in Sight
The bloody conflict could go on for months, if not years.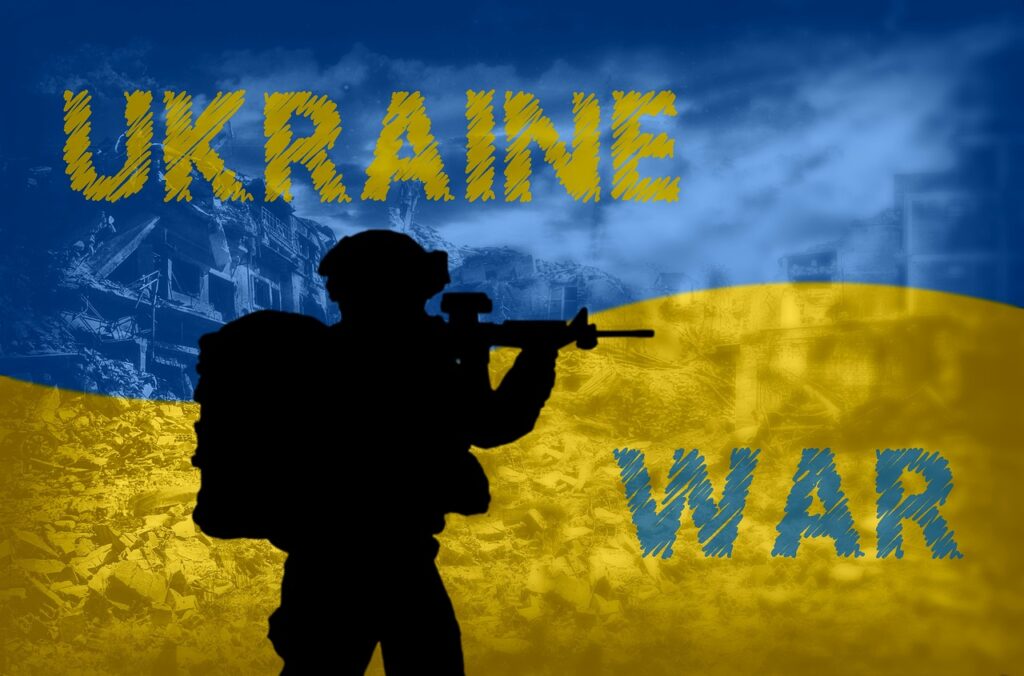 NYT ("As Russia Increases the Size of Its Army, Both Sides Dig In for a Long Conflict"):
President Vladimir V. Putin's decision this week to expand the size of his military offered further evidence for a conviction taking hold in both Russia and Ukraine: The two sides are settling in for the long haul in a war that could last another year, or longer.
This has been obvious for a while now. In the early days and weeks of the war, I was doing near-daily updates. We saw the invasion stalled and the Western alliance rally behind Ukraine. Many of us wondered what the end state would be but there was a sense that it would come sooner rather than later. Instead, we seem to be in a long war of attrition with no end in sight.
Mr. Putin, secure in his power and having silenced dissent, appears to have little incentive to stop the war, which he has now waged for more than six months without declaring a nationwide draft that could have provoked domestic discontent.

President Volodymyr Zelensky of Ukraine, warning his nation on Friday that the coming winter would be "the most difficult in our history," is being bolstered by a largely unified West and a defiant populace in his insistence that there will be no compromise with an invading army.

The conflict has settled into a war of attrition, with little movement along the front line in recent weeks, even as both Mr. Zelensky and Mr. Putin face growing political pressure to show results on the battlefield.
This is the dilemma I identified pretty early in the conflict: neither side was going to be able to achieve a quick, decisive victory and there is no compromise solution acceptable to both sides absent much greater pain. Putin has to achieve major gains to justify the heavy losses his army and national prestige have sustained. And Zelensky must fully expel the Russian forces from his country—quite possibly including the portions that they took in 2014—to satisfy the nationalist spirit this latest invasion inspired.
Ukraine has held off from mounting a large-scale counteroffensive despite claiming for months that one was coming, and Russia has avoided sharply escalating its assault despite warning that it would retaliate against Ukrainian attacks in the Russian-controlled peninsula of Crimea.

"Expectations that this will end by Christmas or that this will end by next spring" are misguided, said Ruslan Pukhov, a defense analyst who runs the Center for Analysis of Strategies and Technologies, a privately-owned think tank in Moscow.

Ukraine, benefiting from a continuing flow of Western weapons like the $3 billion package that President Biden pledged this week, has the resources and morale to continue to resist the Russian assault. Russia, fighting the war at peacetime strength without mass call-ups of military-age men, appears to have the resources to keep waging a brutal war of attrition — but not to mount a decisive new offensive.
This gets at the related concern I've had for quite some time: the notion that the West is willing to fight Russia to the last Ukrainian. We're funneling massive amounts of money and material support (not to mention intelligence, reconnaissance, and surveillance support) into the fight but, quite rightly, have stopped short of joining the fight by sending in combat forces.* The Ukrainians are happy to have that help and more to save their country but it has become, in effect, a NATO-Russia proxy war.
The largely static period on the battlefield coincides with increasing expectations — fueled by Ukraine itself — that Mr. Zelensky's military will mount some kind of significant offensive, to show that it can make good use of Western-provided weapons and reassure allies that the economic sacrifices they are making will pay off.

Mr. Putin, as well, faces domestic pressure from far-right nationalists who want stepped-up aggression in Ukraine, particularly after recent strikes on Crimea and the killing of the ultranationalist commentator Daria Dugina in a car bombing last weekend. But the Russian leader, in control of the state media and the political system, is well-situated to ignore such calls, analysts say.

Instead, Mr. Putin insists that his forces are advancing in eastern Ukraine's Donbas region "step by step."

However, Russia has failed to capture a single major population center since early July. And for Mr. Putin, who justified the invasion by falsely claiming that Ukraine was committing a "genocide" of Russian speakers in the Donbas, anything short of full control of the region would be seen as a major defeat.
Obviously, the Ukrainians well have to go on the offense at some point if they hope to eject Russian forces. In the meantime, though, they're absorbing massive causalities and destruction of their country.
________________
*I have suspicions that we have some Special Forces types in Ukraine in an advise and assist role but have no direct evidence of that.