Russian Backchannels, Lying to Congress, and Presidential Interference
The Russia investigation rolls on with more evidence of questionable conduct on the part of Trump and his team.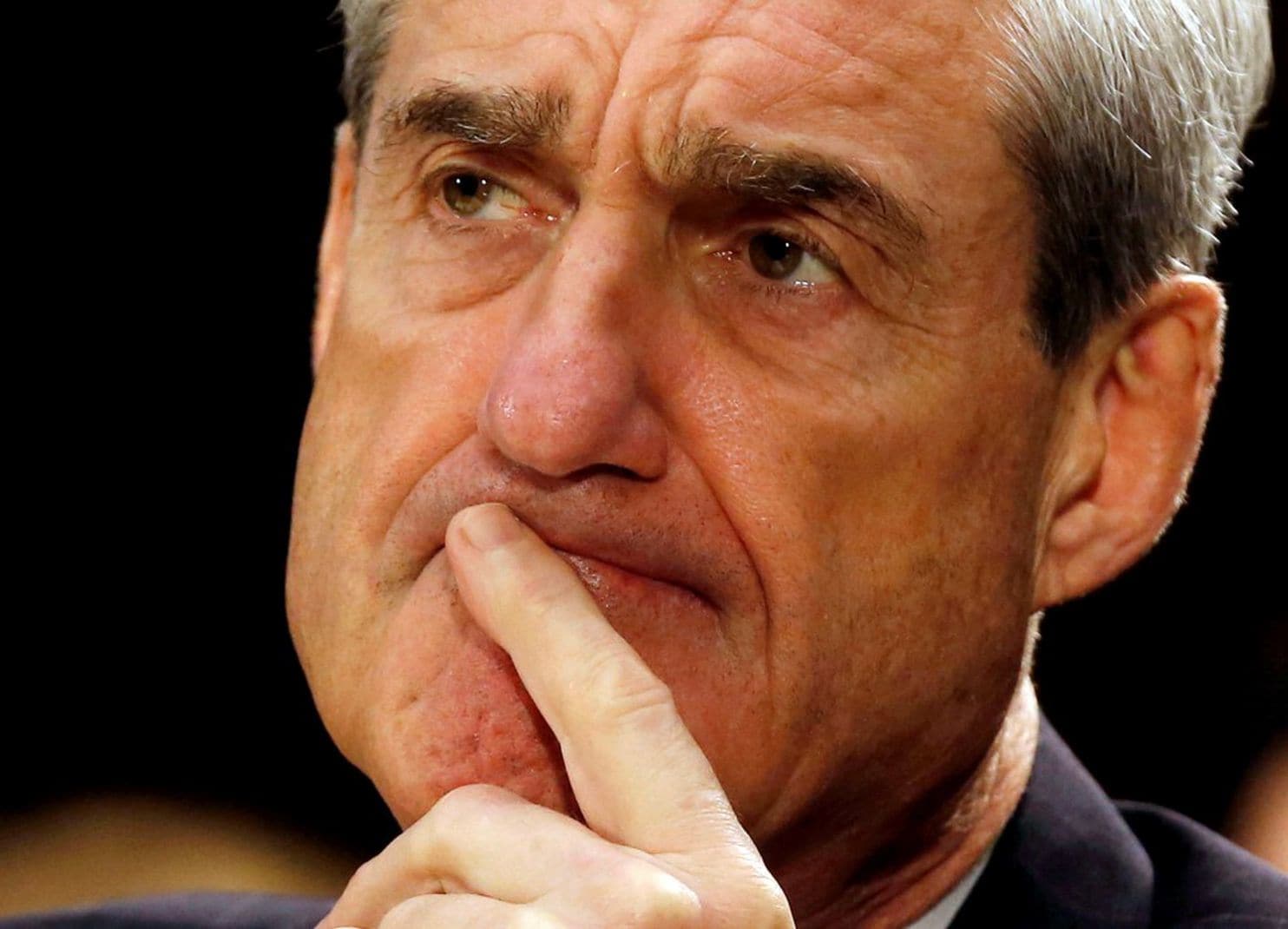 Two related reports indicate that representatives of the Trump team met with high Kremlin officials in Seychelles before the inauguration and then lied about it under oath.
WaPo ("Mueller gathers evidence that 2017 Seychelles meeting was effort to establish back channel to Kremlin"):
Special counsel Robert S. Mueller III has gathered evidence that a secret meeting in Seychelles just before the inauguration of Donald Trump was an effort to establish a back channel between the incoming administration and the Kremlin — apparently contradicting statements made to lawmakers by one of its participants, according to people familiar with the matter.

In January 2017, Erik Prince, the founder of the private security company Blackwater, met with a Russian official close to Russian President Vladi­mir Putin and later described the meeting to congressional investigators as a chance encounter that was not a planned discussion of U.S.-Russia relations.

A witness cooperating with Mueller has told investigators the meeting was set up in advance so that a representative of the Trump transition could meet with an emissary from Moscow to discuss future relations between the countries, according to the people familiar with the matter, who spoke on the condition of anonymity to discuss sensitive matters.

George Nader, a Lebanese American businessman who helped organize and attended the Seychelles meeting, has testified on the matter before a grand jury gathering evidence about discussions between the Trump transition team and emissaries of the Kremlin, as part of Mueller's investigation into Russian efforts to interfere with the 2016 election.

Nader began cooperating with Mueller after he arrived at Dulles International Airport in mid-January and was stopped, served with a subpoena and questioned by the FBI, these people said. He has met numerous times with investigators.

Last year, Prince told lawmakers — and the news media — that his Seychelles meeting with Kirill Dmitriev, the head of a Russian government-controlled wealth fund, was an unplanned, unimportant encounter that came about by chance because he happened to be at a luxury hotel in the Indian Ocean island nation with officials from the United Arab Emirates.

In his statements, Prince has specifically denied reporting by The Washington Post that said the Seychelles meeting, which took place about a week before Trump's inauguration, was described by U.S., European and Arab officials as part of an effort to establish a back-channel line of communication between Moscow and the incoming administration.

Prince told lawmakers on the House Intelligence Committee that he did not plan to meet Dmitriev in Seychelles but that once he was there discussing possible business deals with UAE officials, they unexpectedly suggested that he visit the hotel bar and meet Dmitriev.

"At the end, one of the entourage says, 'Hey, by the way, there's this Russian guy that we've dealt with in the past. He's here also to see someone from the Emirati delegation. And you should meet him, he'd be an interesting guy for you to know, since you're doing a lot in the oil and gas and mineral space,' " Prince told lawmakers.

[…]

While Mueller is probing the circumstances of the Seychelles meeting, he is also more broadly examining apparent efforts by the Trump transition team to create a back channel for secret talks between the new administration and the Kremlin. Mueller was appointed special counsel to investigate possible Russian interference in the 2016 election, whether any Americans assisted in such efforts, and any other matters that arise in the course of his probe.

Investigators now suspect that the Seychelles meeting may have been one of the first efforts to establish such a line of communications between the two governments, these people said. Nader's account is considered key evidence — but not the only evidence — about what transpired in Seychelles, according to people familiar with the matter.

Nader has long served as an adviser to the UAE leadership, and in that role he met more than once with Trump officials, including Stephen K. Bannon and the president's son-in-law, Jared Kushner, according to people familiar with the matter. After the Seychelles meeting, Nader visited the White House several times, and met at least once there with Bannon and Kushner, these people said.
CNN ("Democrats say Trump associate may have misled House panel over Seychelles meeting"):
The founder of the security firm Blackwater did not mention to the House Intelligence Committee last year that a Lebanese-American businessman had attended a meeting in the Seychelles islands, a trip that has come under intense scrutiny in the Russia investigation, according to a review of the transcript.

In testimony last November before the panel, Erik Prince was questioned extensively about the January 2017 Seychelles meeting and whether it was an attempt to set up secret communications between the Trump administration and Russia. As Prince furiously denied that was the case, he also did not reveal that George Nader — a Lebanese-American businessman and Middle East specialist with ties to the Trump team — also attended at least one meeting there, raising fresh questions among Democrats about whether Prince misled the panel when testifying under oath.

Prince, a Trump associate and brother of Education Secretary Betsy DeVos, disclosed to the committee that he had met with United Arab Emirates officials and a Russian banker, Kirill Dmitriev, during that trip.

But according to a new report from CNN, another individual also was present in the Seychelles at that time: Nader, who also is cooperating with special counsel Robert Mueller's probe into Russian meddling in the 2016 election. According to sources familiar with the matter, Nader attended the January 2017 Seychelles meeting between UAE officials and Prince. Nader was also present at a bar when Prince met separately with Dmitriev, the chief executive of the state-run Russian Direct Investment Fund, although it is unclear whether Nader was involved in the conversation, sources said.
This doesn't add much to what we already know but it raises questions. While it's technically illegal for US citizens, even those associated with an incoming President, to speak with foreign governments in this way, it's hardly unprecedented. Incoming administrations naturally want to get a warm start in relationship building. Certainly, though, lying to Congress about it sends up red flags. And I'd forgotten that Prince was Betsy DeVos' brother.
We also have related unsurprising developments reported by NYT ("Trump Spoke to Witnesses About Matters They Discussed With Special Counsel"):
The special counsel in the Russia investigation has learned of two conversations in recent months in which President Trump asked key witnesses about matters they discussed with investigators, according to three people familiar with the encounters.

In one episode, the president told an aide that the White House counsel, Donald F. McGahn II, should issue a statement denying a New York Times article in January. The article said Mr. McGahn told investigators that the president once asked him to fire the special counsel, Robert S. Mueller III. Mr. McGahn never released a statement and later had to remind the president that he had indeed asked Mr. McGahn to see that Mr. Mueller was dismissed, the people said.

In the other episode, Mr. Trump asked his former chief of staff, Reince Priebus, how his interview had gone with the special counsel's investigators and whether they had been "nice," according to two people familiar with the discussion.

The episodes demonstrate that even as the special counsel investigation appears to be intensifying, the president has ignored his lawyers' advice to avoid doing anything publicly or privately that could create the appearance of interfering with it.
The man simply can't help himself. One also loves the kindergarten-level social understanding conveyed by the "nice" question. Telling the truth, one presumes, would not be nice under the circumstances.