Sanders Starting to Accept Reality?
Some internal cracks in terms of continuing?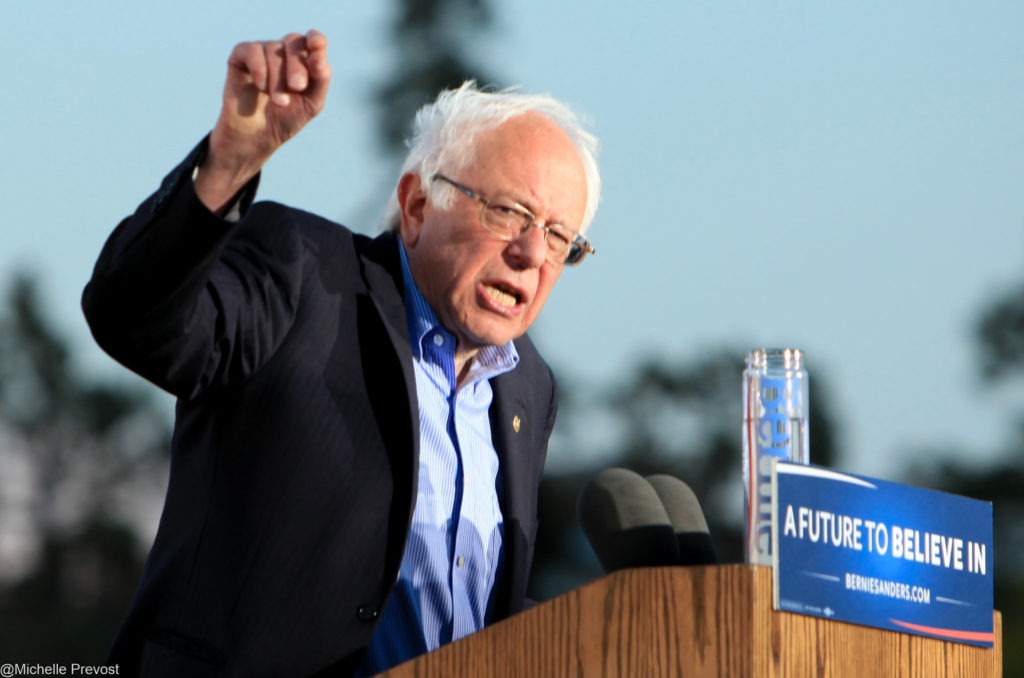 WaPo reports: Some top Sanders advisers urge him to consider withdrawing
A small group of Bernie Sanders's top aides and allies — including his campaign manager and his longtime strategist — have encouraged the independent senator from Vermont to consider withdrawing from the presidential race, according to two people with knowledge of the situation.

The group includes campaign manager Faiz Shakir and Rep. Pramila Jayapal (D-Wash.), a top Sanders surrogate and ally, according to the people, who spoke on the condition of anonymity to describe sensitive private discussions.

Sanders himself has become more open to the prospect of dropping out, according to one of the people with knowledge of the situation and another close ally, especially if he suffers a significant defeat in Tuesday's Wisconsin primary, which polls suggest Joe Biden will win handily.
Quite frankly, I find Sanders' insistence on staying in the race to be irresponsible on a number of levels. For one, if he truly wants Trump defeated in November, the sooner the opposition coalesces around Biden the better. While I recognize the Biden has not mathematically sewn up the nomination, the reality is that Sanders' chances are all but nil.
For another, the Covid-19 situation just makes running a pointless campaign all the more pointless.
Time and resources need to be out into what is important and efficacious, but for quixotic pursuits.
A side note, due to my ongoing interest in the party dynamic here, this was worth pointing out:
The split in Sanders's inner circle to some degree reflects the hybrid nature of his political identity as both a traditional politician and a movement leader. Advisers with stronger ties to the Democratic Party have been more vocal in urging him to contemplate a withdrawal, while independent activists have been pushing for Sanders to remain in the race.
Along those lines, a parting note:
Cohen, for example, is one of the latter. "Millions of people are counting on him to be on the ballot so they can vote for that alternative vision that they support," Cohen said. "And if he was not on the ballot, they will feel abandoned."
First, all losing precandidates disappoint a lot of people, but at some point, they have to drop out. Second, does he really want to encourage millions of supporters to go vote for no effect reason other than to avoid feeling abandoned in the middle of a pandemic? That's a bit nuts, I must say.