Santa Claus Economics
What is the proper conservative response to Santa Claus?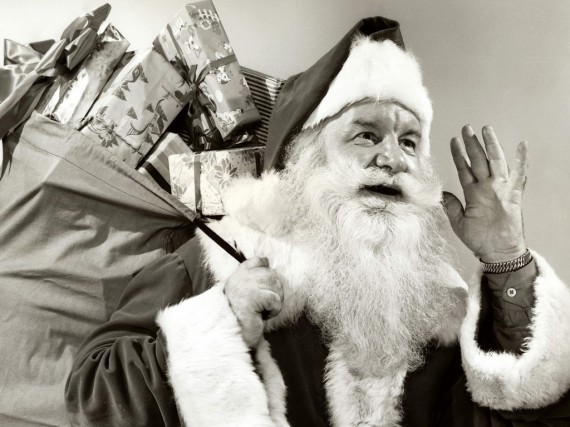 DougJ wonders,
On the one hand, Santa is part of the great unseen C. S. Lewis-style world, on the other he gives presents to lazy, undeserving children. He has created jobs for thousands of elves but there's no evidence that he ever fires the less productive ones or gives merit bonuses to the most effective cobblers.

What is the proper conservative response to Santa Claus? Surely someone has written about this before.
The Santa story is a sweet one for small children, especially those mired in poverty.  It doesn't matter what their parents' economic circumstances are, if they're good little boys and girls, a magical figure from the North Pole will come during the night, riding his sled pulled by flying reindeer, and deliver toys made by elves.
Much like the Star Trek economy, wherein all one has to do to get what one wants is to say it into the replicator, it's preferable to our own reality in every way save one:  It doesn't exist.
It's not that conservatives have some abiding preference for scarcity and different levels of ability and motivation, merely that these things exist in the reality in which we find ourselves.   We've thus crafted our economic theories accordingly.