Sarah Palin Claims Chris Christie Lacks "Courage"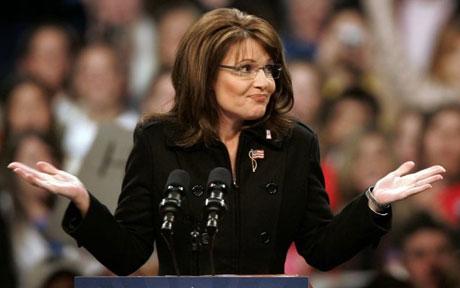 For some bizarre reason, Sarah Palin decided over the weekend to pick a fight with New Jersey Governor Chris Christie:
Over the weekend, Palin fired her harshest shot yet at Christie. Her words weren't just inflammatory; the whole context was kerosene.

In an interview on the Fox Business network, Palin was asked about Christie's recent assertion that the current GOP presidential field wasn't inspiring.

Palin, who might be a part of that field, disagreed and then veered from the discussion to take on Christie's record, questioning his political courage and promoting her own.

"He has no choice but to cut budgets, because he's broke, his state is broke," she said. Real courage, she argued, is cutting budgets when the state has a surplus.

"And, by the way," she finished with a flourish, "that's what I did here [in Alaska]."
Courage also apparently includes quitting your job half way before it's finished.
Video: