Sarah Palin, Ranked Choice Voting, and the Perils of N=1 Analysis
More details from the Alaska special election.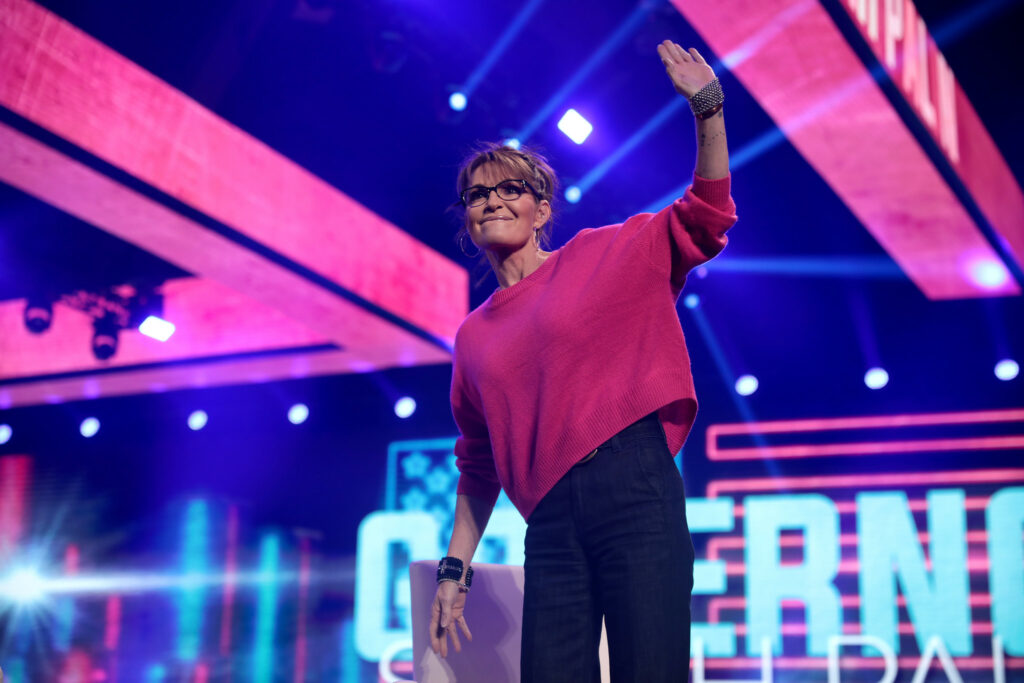 WaPo's Aaron Blake looks at the data and declares "It's official: Sarah Palin cost the GOP a House seat."
Sarah Palin has made no secret since her loss in the Alaska special congressional election last week that she doesn't appreciate the state's new ranked-choice voting system, which she and other prominent conservatives have blamed for her loss.

They should blame Sarah Palin.

Whatever you think about ranked-choice voting, one of its benefits is that it can show you just how good each candidate was at appealing to the broader electorate — the stated purpose of the system. And new data confirms something that seemed pretty evident last week: Palin cost her party a House seat it otherwise very likely would have won.
But how could that be? Doesn't RCV result in the most popular candidate winning? It turns out, not necessarily.
The state Division of Elections has put out new data on how the election went down. And the data suggest that the other Republican in the race, Nick Begich, would have defeated Rep.-elect Mary Peltola (D) if the race had boiled down to the two of them.

Under the state's system, Begich was eliminated when he finished in third place. That meant his voters who ranked the remaining two candidates below Begich saw their votes distributed to their second choice. Palin won about half of those voters, while Peltola won 28 percent of them (with the rest not ranking either of them). But it wasn't enough: Peltola led by enough on first-choice votes that she defeated Palin by about three points.

In doing so, a Democrat won a seat that had gone for Donald Trump by 10 points in the 2020 election.
Under our normal system—a Republican and Democratic primary, followed by a general election in which those two candidates and maybe some also-rans compete for the most votes—the Republican nominee, whether Begich or Palin, would almost certainly have won. But, in this scenario, a significant number of Begich voters preferred the Democrat to Palin.
But, of course, we already knew that. Here's the new information:
Begich, it appears, would not have suffered the same fate in a scenario in which Palin had been eliminated instead. According to a review by FairVote, 59 percent of Palin's voters would have gone to Begich, while just 6 percent would've gone to Peltola — far less than the 28 percent of Begich-first voters who crossed the aisle.

Given Peltola took about 40 percent of first-choice voters and Begich took about 28 percent, that would mean Begich would have surpassed her with relative ease once the second-choice ballots were counted. He would have won by about five points, compared with Palin's three-point loss.
Vastly more Begich voters disliked Palin, it seems, than vice-versa.
Now, on the one hand, this is exactly how RCV is supposed to work. Citizens no longer have to strategically decide between voting their preference, which may well mean "wasting" their vote if it's for the 3rd place or lower candidate, or voting the lesser of two evils.
To take famous examples, those who voted for Ross Perot in 1992, Ralph Nader in 2000, or Jill Green in 2016 could have indicated whether they preferred George H.W. Bush or Bill Clinton; George W. Bush or Al Gore; or Hillary Clinton or Donald Trump. Having that option and having a majority winner rather than a plurality winner may well have changed the outcome in at least two of those races, the weirdness of the Electoral College notwithstanding.
This all serves to reinforce two long-running arguments Steven (especially) and I have been trying to advance over the years.
1. Rules matter. There's no "right" way to structure an election among multiple candidates. Any set of rules could potentially change the outcome unless a majority support a single candidate.
2. Don't draw broad conclusions from single contests. Sarah Palin is a uniquely polarizing candidate. And, while very much a reliable Republican state, Alaska isn't a typical Republican state. While it has voted Republican in every Presidential election since 1968 (inclusive), it has mostly done so by a small margin. And non-major party candidates typically get a significantly higher percentage of the vote than they do in most states.
I sincerely hope that we've turned the tide and we're about to see a backlash against extremists, nutjobs, charlatans, and others unfit to govern. There's a least some evidence for that in the broader polling trends. Maybe Palin's defeat here is a harbinger of that. But it's simply too soon to tell and one contest—let alone a low-turnout special election using voting rules that the citizenry and parties aren't used to—just doesn't provide much information.