Sarah Palin: The Soviets Won The Space Race. WTF?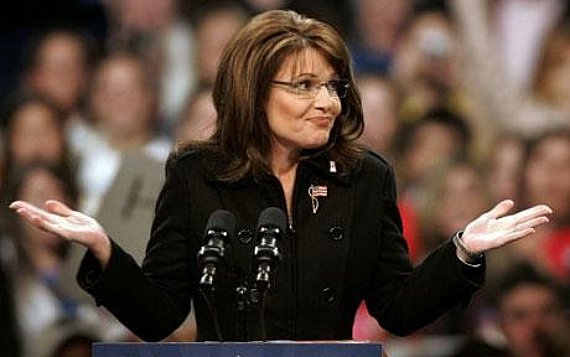 Since I didn't find Sarah Palin's appearance on Greta van Susterin's show last night to be all that remarkable, I wasn't going to comment on it but then, via Mediate, this caught my eye:
Palin was, of course, disappointed in Barack Obama's speech, calling his decision to refer to America's "Sputnik moment" as a "WTF moment." She continued:

He needs to remember what happened back then with the former communist USSR and their victory in that race to space. Yup, they won, but they also incurred so much debt at the time that it resulted in the inevitable collapse of the Soviet Union.
Video:
Now if Palin was referring to the fact that the Soviet's were the first to send an artificial satellite into orbit, or that they were the first to send a man into orbit, then she has a point. But that hardly qualifies as "winning the space race." While the Soviets spent the 60's orbiting the globe, the United States sent men to the Moon, and followed it up with a reusable space vehicle and numerous unmanned probes which even now are traveling outside the Solar System into the vast unknown. And of all the things that contributed to the economic collapse of the USSR, their space program was far down the list.
Obama's Sputnik analogy was silly and his speech banal, but I really don't get what Palin even meant by this comment.