Sarah Palin Turns Down CPAC Keynote Speech Invitation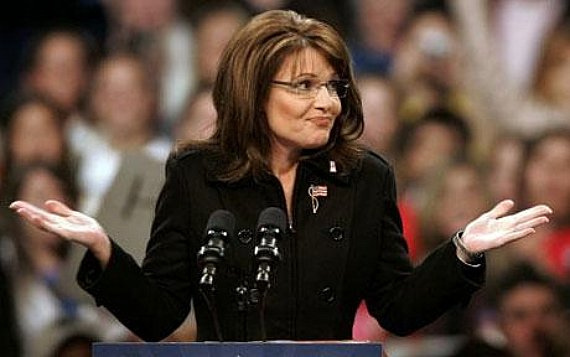 After skipping the popular Conservative Political Action Conference for the past three years, Sarah Palin has once again turned down the invitation of CPAC officials to address the conference this year.

CPAC officials invited Palin to deliver the closing-night keynote speech on Saturday Feb. 12, immediately following the announcement of the results of CPAC's annual presidential straw poll,  but after several days of negotiations, she declined.

"We're disappointed that she wasn't able to make it this year," American Conservative Union Chairman David Keene said through a spokesman on Thursday. He noted that Palin "expressed interest in wanting to come this year," but said that it came down to "a scheduling issue."
Some will likely look at this and read 2012 implications into it considering that pretty much every other potential Republican candidate for President will be speaking at that conference, or participating in some other way, but Palin and CPA C have had a bit of a rocky history:
In 2010, she stayed away from the event citing the business dealings of the American Conservative Union and Keene, who is a lead organizer of the event.

In 2009, while still serving as governor of Alaska, she initially accepted an invitation to speak on the conference's opening day, but later dropped out saying that she had to attend to the "duties of governing," according to a CPAC spokesman. She sent a taped message to the conference instead.

In 2008, CPAC organizer Lisa De Pasquale said that Palin had to drop out of CPAC "at the last minute."
So this could mean nothing more than the fact that she doesn't want to travel to  D.C. next week. In any case, when the CPAC agenda was released last weekend with the identity of the keynote speaker unknown, there were many CPAC attendees who speculated that it would be Palin. Since that's not the case, we're still left guessing.
Update: Palin spoke with the Washington Post's Chris Cillizza about why she's not attending:
"February is our busiest winter month and with all the prior obligations and outside travel already scheduled for the month I had to forgo some of the opportunities in the Lower 48," said Palin in an email to the Fix Thursday explaining her decision.

Palin's statement, plus the fact that her political action committee is sponsoring a reception at the event seems aimed at making clear that there's no beef between her and the organizers. (Some conservatives, including Sen. Jim DeMint (R-S.C.) are skipping out over the inclusion of gay groups.)

(…)

four years of scheduling conflicts seems like a trend. So what's behind Palin's repeated opt-outs?

If there are lingering bad feelings with Keene, that is almost certainly reason enough for her to take a pass.

And, unlike some other potential nominees, Palin doesn't need to raise her profile. She can draw press wherever she goes. And, given the heightened controversy over gay and Muslim attendees, the exposure might seem too risky.