Sarah Palin's Pledge To Stop Whining Lasts One Day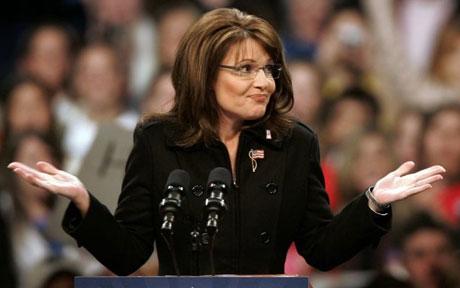 Just about a day after she told Greta van Susterin that she was through whining about her media coverage, Sarah Palin took to her Facebook page to explain why she will continue whining about her media coverage: (link only works for those with Facebook access)
When it comes to responding to the media, the standard warning is: Don't pick a fight with people who buy ink by the barrel because calling out the media and holding them accountable is a risky endeavor. Too often the first instinct is to ignore blatant media bias, crudeness, and outright lies, and just hope the media instigator will grow up and provide fairer coverage if you bite your tongue and not challenge the false reporting of an openly hostile press. But I've never bought into that. That's waving the white flag. I just can't do it because I have too much respect for the importance of a free press as a cornerstone of our democracy, and I have great respect for the men and women in uniform who sacrifice so much to defend that First Amendment right. Media, with freedom comes responsibility.

Friends, too often conservatives or Republicans in general come across as having the fighting instinct of sheep. I don't. I was raised to believe that you don't retreat when you're on solid ground; so even though it often seems like I'm armed with just a few stones and a sling against a media giant, I'll use those small resources to do what I can to set the record straight. The truth is always worth fighting for. Doing so isn't whining or "playing the victim card"; it's defending the truth in fairness to those who seek accurate information. I'll keep attempting to correct misinformation and falsehoods about myself and my record, and I will certainly never shy from defending others who are unfairly attacked. This is in the name of justice.
Color me not surprised at all.