Scientists: AIDS Could Be Brought Under Control By 2030
Health experts are saying we could basically eliminate AIDS, or at least bring it under control, in fifteen years if we do the right things.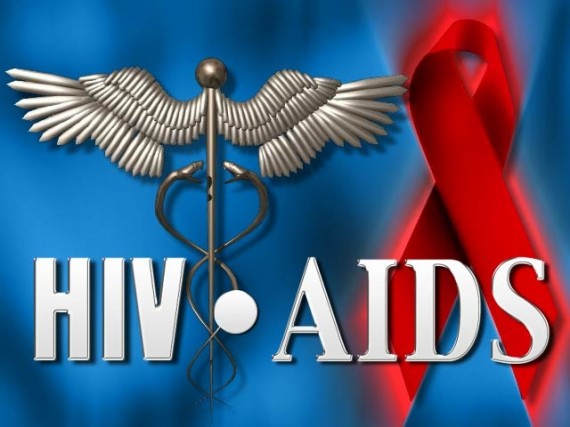 Scientists believe that it could be possible to bring about an end to AIDS within fifteen years:
There is a chance the Aids epidemic can be brought under control by 2030, according to a report by the United Nations Aids agency.

It said the number of new HIV infections and deaths from Aids were both falling.

However, it called for far more international effort as the "current pace cannot end the epidemic".

And charity Medecins Sans Frontieres warned most of those in need of HIV drugs still had no access to them.

The report showed that 35 million people around the world were living with HIV.

There were 2.1 million new cases in 2013 – 38% less than the 3.4 million figure in 2001.

Aids-related deaths have fallen by a fifth in the past three years, standing at 1.5 million a year. South Africa and Ethiopia have particularly improved.

Many factors contribute to the improving picture, including increased access to drugs. There has even been a doubling in the number of men opting for circumcision to reduce the risk of spreading or contracting HIV.
As someone who grew up in the era when contracting AIDS was once seen as a certain death sentence, this is certainly remarkable news. When the disease first became widely known, albeit not very well understood, the widespread fear was that it would quickly become a public health problem that would be difficult to manage notwithstanding the fact that it was relatively difficult to transmit the HIV virus from one person to another. The evidence from Africa certainly seemed to show what could go wrong if HIV/AIDS was allowed to spread unchecked among a wide population, and the taboos that were involved with the manner in which the disease was primarily transmitted in the west were, at least initially, hard to overcome. At some point, though, the development of new anti-viral drugs made its seem possible that, if AIDS could not be completely cured, then it could at least be turned into something resembling a chronic, but survivable, condition. The only caveat being that one most have access to drugs that often very expensive and which must be taken on a regular schedule. That's not an easy thing to ask in the third world nations of Africa where the disease ended up becoming a much bigger threat to public health than it ever has been in the west.
That is going to make reaching the 2030 goal difficult:
Patients taking antiretroviral drugs can keep their HIV infection under control and have a near-normal life expectancy.

The tools are there, but too often they are beyond the reach of people who need them.

54% of people living with HIV do not know they are infected and 63% are not getting antiretroviral therapy.

Diagnosing and treating the missing millions – often in sub-Saharan Africa – would significantly reduce the 1.5 million Aids-related deaths each year.

Dr Jennifer Cohn, the medical director for Medecins Sans Frontieres' access campaign, said: "Providing life-saving HIV treatment to nearly 12 million people in the developing world is a significant achievement, but more than half of people in need still do not have access."

In Nigeria, 80% of people do not have access to treatment.

Dr Cohn added: "We need to make sure no-one is left behind – and yet, in many of the countries where MSF works we're seeing low rates of treatment coverage, especially in areas of low HIV prevalence and areas of conflict.

"In some countries, people are being started on treatment too late to save their lives, and pregnant women aren't getting the early support they need."

Marcus Low from South African campaign group Treatment Action Campaign told the BBC's Focus on Africa programme:

"It is still a crisis in South Africa – we still have about 1,000 new infections every day.

"On the treatment side, we have done well and people are living longer.

"But we must do more to prevent new infections."
Regarding the problem of stopping the spread of HIV/AIDS in Africa, one person that deserves much credit is George W. Bush, as The Washington Post's Eugene Robinson noted in a June 2012 column. Through a program that involved, in perspective, a fairly small amount of money, Bush helped to fund programs that both increased the availability of antiviral drugs to people infected with HIV and the availability of education and condoms for preventing the spread of the disease. With the disease more or less under control in the west, this is the type of program that will have to be pursued more aggressively in the future if we're to reach the goal of essentially eliminating AIDS by 2030.
Ideally, of course, we would find a cure for the AIDS or a way to eradicate the virus completely, and research on that front obviously continues. However, considering where we were when this all started out when I was still in High School, it's pretty remarkable that we've come this far this quickly against a disease that scientists knew next to nothing about when it first started to appear some thirty years ago. That's pretty remarkable in and of itself.