Scott Brown Appears Closer To Running For Senate In New Hampshire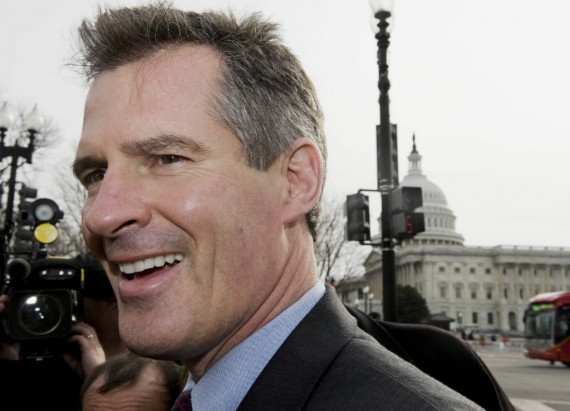 For the better part of a year now, former Massachusetts Senator Scott Brown has been mentioned as a potential challenger to Democratic Senator Jeanne Shaheen in November. Shaheen, of course, is a Senator from New Hampshire instead of Massachusetts, but Brown has taken several steps that have led many observers to believe that he was preparing to take her on, including changing his permanent residence from Massachsetts to New Hampshire early in 2013 and making appearances before Republican groups throughout the state. Now, there are reports that Brown is quietly assembling a campaign staff:
BOSTON — Former Massachusetts Sen. Scott Brown has begun seeking campaign staff while aggressively courting New Hampshire's political elite, marking what local Republicans consider his first serious steps toward launching a Senate campaign against Democratic Sen. Jeanne Shaheen.

The stakes are high for the GOP's national push for the Senate majority this fall as well as for Brown's own political ambitions.

The longtime Massachusetts resident, having recently relocated to his seacoast New Hampshire vacation home, spent much of the past two weeks calling key New Hampshire Republican officials and influential GOP activists, indicating that he was likely to run and seeking their support. At the same time, Brown's camp has quietly begun offering paid positions to Republican operatives for a prospective New Hampshire campaign.

Several people involved in the discussions believe that Brown has decided to run, but there remains a healthy dose of skepticism given the former Republican senator's recent track record. The 54-year-old Brown angered Massachusetts Republicans last year after indicating he would run in the state's special U.S. Senate election, only to change his mind late in the process.

"He's been reaching out to opinion leaders, to grassroots activists, getting a sense of, 'Would you be supporting a Scott Brown campaign,'" said former New Hampshire Rep. Frank Guinta, who is running again for Congress and was included in Brown's outreach efforts. "That, to me, says he's serious. But I think only Scott Brown knows if Scott Brown is going to run."

Democrats hope he does not.

While recent polls give Shaheen a solid lead in a prospective matchup, Brown's near-universal name recognition in a state that shares a media market with Massachusetts and his national fundraising network would make him a serious contender on Day One should he enter the race
If Brown makes New Hampshire competitive, then that would make the odds of a GOP Senate takeover that much greater, of course.