Scott Brown Officially A Candidate For Senate In New Hampshire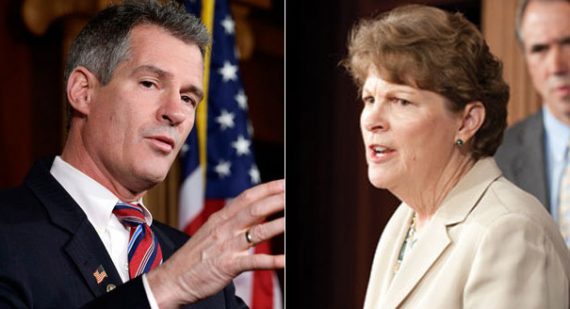 Just a few weeks after establishing an exploratory committee, Scott Brown has made his candidacy for Jeanne Shaheen's Senate seat official:
MANCHESTER, N.H. —Former Massachusetts Sen. Scott Brown is officially running for U.S. Senate in New Hampshire.

The Rye resident recently set up an exploratory committee for a possible run.

News 9 had confirmed he is officially in the race for a U.S. Senate seat.

If Brown wins the Republican primary, he would face Sen. Jeanne Shaheen in the general election.
This report comes from WMUR, perhaps the most well respected television news outlet in the state, so it would seem to be accurate. In any case, polling has indicated that Brown performs better than other potential Republicans against Shaheen but, at least for the moment, the incumbent is still in the lead in the polls. Even if Brown doesn't win this race, though, he's likely to make it contest and thus require Democrats to expend resources in the Granite State that otherwise would have gone to other states where vulnerable Democrats are being challenged.