SCOTUS: 'Can't Rely on Past' for Voting Rights Act
The Supreme Court today struck down the most controversial part of the Voting Rights Act of 1965.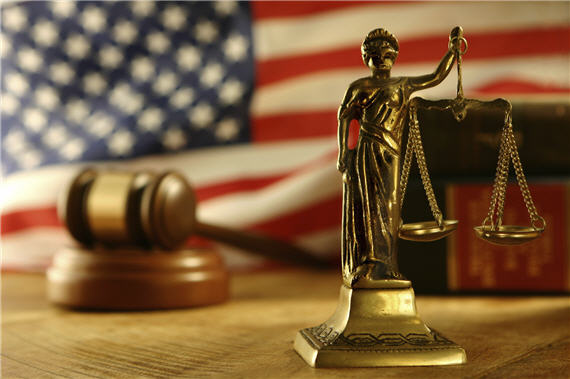 The Supreme Court today struck down the most controversial part of the Voting Rights Act of 1965.
NYT ("Supreme Court Strikes Down Key Part of Voting Rights Act"):
The Supreme Court on Tuesday effectively struck down the heart of the Voting Rights Act of 1965 by a 5-to-4 vote, ruling that Congress had not provided adequate justification for subjecting nine states, mostly in the South, to federal oversight.

"In 1965, the states could be divided into two groups: those with a recent history of voting tests and low voter registration and turnout, and those without those characteristics," Chief Justice John G. Roberts Jr. wrote for the majority. "Congress based its coverage formula on that distinction. Today the nation is no longer divided along those lines, yet the Voting Rights Act continues to treat it as if it were."

The court divided along ideological lines, and the two sides drew sharply different lessons from the history of the civil rights movement and gave very different accounts of whether racial minorities continue to face discrimination in voting.

President Obama, whose election as the nation's first black president was cited by critics of the law as evidence that it was no longer needed, said he was "deeply disappointed" by the ruling. "Today's decision invalidating one of its core provisions upsets decades of well-established practices that help make sure voting is fair, especially in places where voting discrimination has been historically prevalent," he said.

[…]

Chief Justice Roberts said that Congress remained free to try to impose federal oversight on states where voting rights were at risk, but must do so based on contemporary data. When the law was last renewed, in 2006, Congress relied on data from decades before to decide which states and localities were covered. The chances that the current Congress could reach agreement on where federal oversight is required are small, most analysts say.

Justices Antonin Scalia, Anthony M. Kennedy, Clarence Thomas and Samuel A. Alito Jr. joined the majority opinion. Justice Ruth Bader Ginsburg dissented, joined by Justices Stephen G. Breyer, Sonia Sotomayor and Elena Kagan.

The majority held that the coverage formula in Section 4 of the Voting Rights Act, originally passed in 1965 and most recently updated by Congress in 1975, was unconstitutional. The section determines which states must receive preclearance from the Justice Department or a federal court in Washington before they make minor changes to voting procedures, like relocating a polling place, or major ones, like redrawing electoral districts.

The current coverage scheme, Chief Justice Roberts wrote, is "based on 40-year-old facts having no relationship to the present day."

"Congress — if it is to divide the states — must identify those jurisdictions to be singled out on a basis that makes sense in light of current conditions," he wrote. "It cannot simply rely on the past."

The decision did not strike down Section 5, which sets out the preclearance requirement. But without Section 4, which determines which states are covered, Section 5 is without significance — unless Congress chooses to pass a new bill for determining which states would be covered.
Lyle Denniston of SCOTUSblog comments:
If the full potential impact of the ruling does occur, what would mainly be left to authorize challenges to racial discrimination in voting would be other parts of the law not under review Tuesday, but those parts require a potentially time-consuming process of one lawsuit at a time, persuading a court to give a remedy that applies to one state or local government per case.
He notes, though, that today's ruling "had been telegraphed four years ago when the Court skeptically examined the 1965 law's validity." He adds,
Chief Justice John G. Roberts, Jr., who wrote the Court's main opinion in 2009 suggesting strongly that the 1965 law was vulnerable because it was no longer keyed to current discrimination experience, again was the author of the main opinion Tuesday.

[…]

The Chief Justice recalled in the main opinion that the Court had voiced constitutional worries about the 1965 law four years ago, and then commented: "Congress could have updated the coverage formula at that time, but did not do so."  That "failure to act," Roberts went on, "leaves us today with no choice" but to declare Section 4 unconstitutional. "The formula in that section can no longer be used as a basis for subjecting jurisdictions to preclearance [under Section 5]."
Essentially, then, Roberts and a majority had forewarned Congress, which ignored said warning.
SCOTUSblog contributor Richard Phildes puts the debate into perspective:
 To those who will be distraught, outraged, or fearful, the essential question at stake in the Court's decision – and in the continuing vitality of Section 4 — is whether we believe racial discrimination in voting still exists in the South.  The question being framed this way, the Court's decision today will appear to be, at best, a denial of reality and a reflection of a naïve "post-racial" view that in the Obama era, racial discrimination in voting has ended.   Justice Sotomayor, at oral argument, perfectly reflected this perspective on what the decision represents when she posed this pointed question to the VRA's challengers:   "Do you think that racial discrimination in voting has ended, that there is none anywhere?"  The answer to that question must be no.  From this vantage point, then, as long as racial discrimination in voting still does take place at all in the South, Section 4 of the VRA – the part the Court invalidated – remains not just justifiable, but essential.

[…]

Yet to others, including the Court's pivotal actor, Justice Kennedy, the essential question at stake is whether our political system is frozen in place on issues concerning race.  Do our political institutions and culture have the capacity to recognize that dramatic changes at the intersection of race and voting have taken place over recent decades?  Section 4 was created in 1965 as a short-term measure for five years; in initially upholding that system, the Court called it "an uncommon exercise of congressional power" justified by the "exceptional circumstances" of the massive disfranchisement of black voters (and many poor whites) that existed when the VRA was enacted.  In 1970, Congress extended this system for another five years; in 1975, for another eight; and in 1982, for twenty-five more years.   Then, in 2006, in the provision the Court struck down, Congress re-authorized this system for another twenty-five years, until 2031.  Thus we moved from a five-year regime in 1965 for exceptional circumstances to a sixty-six-year regime that continues to single out nine states (and fifty-three other counties) for unique federal control.

But of even more symbolic significance, from this perspective:  these areas all became covered because of their voting practices in 1964 or, at the latest, 1975 – nearly forty years ago.  And these are the same areas, and nearly the only areas, that have remained covered ever since.  Though the Act formally creates a mechanism to permit these areas to prove their current entitlement to be relieved of coverage, this part has never been a meaningful way for the Act to unwind itself from within:  fewer than one percent of all the counties originally covered that have significant minority populations have ever emerged from the Act.  From this vantage point, the question the case was "about," then, is this:  how can Congress act as if nothing significant enough has changed in the last forty years to justify any meaningful change at all in Section 4?  Even if areas of discriminatory voting practices remain, surely they cannot mirror so exactly the areas of which this was true forty or fifty years ago.
There can be no doubt either that racial discrimination still exists in American politics—if perhaps for very different reasons than it did in 1965—and that it remains an issue in the American South. But nor can there be any doubt that the South, including the nine states in question—Alabama, Alaska, Arizona, Georgia, Louisiana, Mississippi, South Carolina, Texas and Virginia—has changed radically over these past 48 years. Virginia, where I was born and have lived the last eleven years, has elected a black governor and twice voted for a black president since 1965.
So, Justice Roberts gets it right in noting the "fundamental principle of equal sovereignty" among the States which subjects "disparate treatment of States" by Congress to a very heavy burden of proof.  As he notes, "The Court nonetheless upheld the Act, concluding that such an 'uncommon exercise of congressional power' could be justified by 'exceptional conditions.'" The extant history in 1965 constituted an exceptional condition. It's much harder to argue that it exists in 2013.  And Roberts is also right that "The Fifteenth Amendment is not designed to punish for the past; its purpose is to ensure a better future. To serve that purpose, Congress—if it is to divide the States—must identify those jurisdictions to be singled out on a basis that makes sense in light of current conditions."
I'd argue three points, tangential to the Constitutionality of the VRA but germane to the larger issue of racial equality in voting.
First, the nature of today's discrimination is fundamentally different, in that it's targeting race as secondary characteristic to achieve a Constitutional if dubious political goal: affecting the partisan outcome of elections. The Supreme Court has given state legislatures wide berth in gerrymandering for partisan political and other non-invidious purposes.
Second, most of the real racial discrimination in voting is outside the scope of the pre-clearance requirement. That is, localities attempt to depress turnout by the underprivileged classes, which overlaps heavily with minority status, through random registration requirements, scrubbing of voting rolls, constantly changing voting locales, shortening voting hours, under-staffing polling stations, and other means that are probably legal and in any case not subject to pre-clearance scrutiny.
Third,  the nine states in question have no monopoly on these practices.
So, on balance, the ruling strikes me as correct Constitutionally. But Congress needs to get back in the game and come up with an updated Voting Rights Act that addresses the real problems of today.
UPDATE: Doug Mataconis and I apparently started writing posts on this simultaneously and he beat me in getting it out. There's enough difference in our takes to keep both live.