SCOTUS Overturns California Farm Unionization Access Rights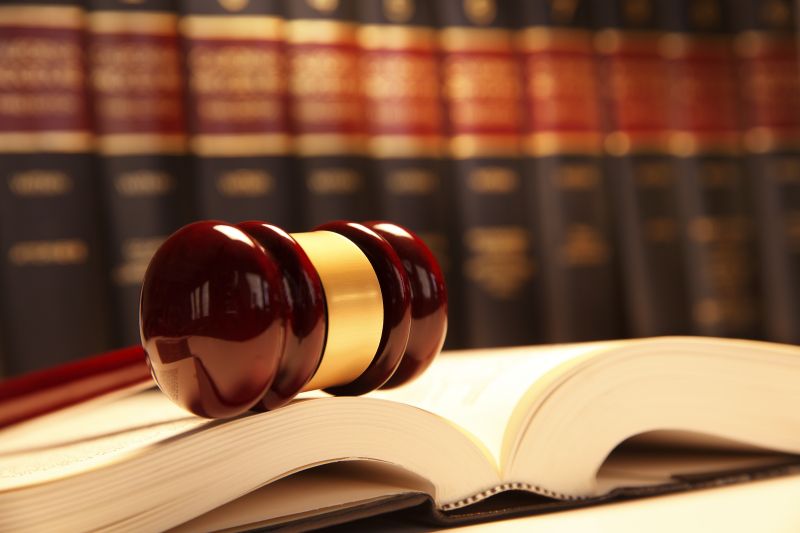 Jess Bravin for WSJ ("Supreme Court Rules Against Union Organizers' Access to California Farms"):
he Supreme Court struck down a California regulation granting union organizers access to farmworkers on agricultural fields, ruling Wednesday that the 1975 measure violated growers' private-property rights.

The decision, by a 6-3 vote along the court's conservative-liberal divide, erases a major victory that Cesar Chavez's farmworker movement achieved in the 1970s, when they argued the nature of agricultural labor made it too difficult to reach workers outside the fields.

The decision reinforces the high court's commitment to private-property rights, which conservative members have viewed as under threat from overreaching regulations intended to protect environmental, recreational and, in this case, labor interests over the objection of property owners.

California adopted the access regulation in 1975 to implement the state Agricultural Labor Relations Act, which granted collective-bargaining rights to farmworkers excluded from union-organizing protection that other employees enjoy under the National Labor Relations Act.

Under the NLRA, in some circumstances when they otherwise are cut off from workers, organizers can obtain orders allowing them limited entry to employer property. The California Agricultural Labor Relations Board's regulation grants similar access to farm property for union organizers, but rather than operating case by case the state regulation provides organizers with blanket authorization for limited periods to meet with workers on employer property during nonwork hours, as long as notice is given and other conditions are met.

The agricultural labor board reasoned that such access would generally be required to educate farmworkers about their rights, since field hands, who frequently relocate to follow the seasons of various crops, often are poor, lack basic education and can't be reached through methods typical in other industries, such as standing outside factory gates or in front of office buildings.

While Cesar Chavez and his United Farm Workers union viewed the access regulation as essential for organizing, growers immediately challenged it as violating their property rights. The California Supreme Court upheld the regulation, however, and in 1976 the U.S. Supreme Court declined to take an appeal.

Two growers that have fought the UFW, Cedar Point Nursery, which raises strawberry plants in Dorris, Calif., and Fresno-based Fowler Packing Co., a major citrus and table-grape producer, brought a renewed challenge. They argued that the regulation, which allows organizers to enter their property to meet with workers during lunch hour and for one hour before and after their shifts, is a relic of the pre-digital era. Unions nowadays can organize through other means, they say, such as social media, text messages and off-site encounters.
Adam Liptak of NYT ("Supreme Court Rules Against Union Recruiting on California Farms") adds:
Chief Justice John G. Roberts Jr., writing for the majority, wrote that "the access regulation grants labor organizations a right to invade the growers' property." That meant, he wrote, that it was a taking of private property without just compensation.

[…]

The state regulation, issued in 1975 and unique in the nation, allows union organizers to meet with agricultural workers at work sites in the hour before and after work and during lunch breaks for as many as 120 days a year. The regulation's drafters said this was the only practical way to give farmworkers, who can be nomadic and poorly educated, a realistic chance to consider joining a union.

[…]

The court has in recent years dealt blows to public unions and limited the ability of workers to band together to take legal action over workplace issues. At the same time, the court has been protective of property rights.

In 1956, the Supreme Court has said a federal labor law, one that excludes agricultural workers, may allow union organizers to enter private property in limited circumstances. "If the location of a plant and the living quarters of the employees place the employees beyond the reach of reasonable union efforts to communicate with them," Justice Stanley Reed wrote for the court, "the employer must allow the union to approach his employees on his property."

Later precedents pointed in opposite directions. In 1982, the court ruled that requiring landlords to allow cable television companies access to their property was a per se taking of property requiring compensation, even if minimal. But in 1980, it ruled that a California Supreme Court decision that allowed high school students to gather petitions at a private shopping mall did not amount to a taking of the mall's property.
As a general principle, the notion that allowing union organizers the only practical access to farm workers amounts to the "taking" of the owner's property strikes me as overreach. But the extensiveness of the California law is absurd. Up to three hours a day for up to 120 days?! That's excessive.
I'm quite sympathetic to the growers' argument that modern communications undermine the original argument for this access. (Then again, it's likely still incredibly hard to organize a huge, non-English speaking workforce of dubious legal status anywhere else.) But it seems unreasonable to rule a bill written twenty years before widespread Internet access unconstitutional because technology subsequently changed. Regardless, the basis of the 1956 precedent has arguably been obviated.
Finally, while there have been relatively few precedents compared to other areas of the law, the state of "takings" doctrine strikes me as a hot mess. It's simply impossible for a legislator or other policymaker to know in advance what restrictions and regulations qualify.