Sean Spicer Hits Rock Bottom
Sean Spicer will appear on the upcoming season of Dancing With The Stars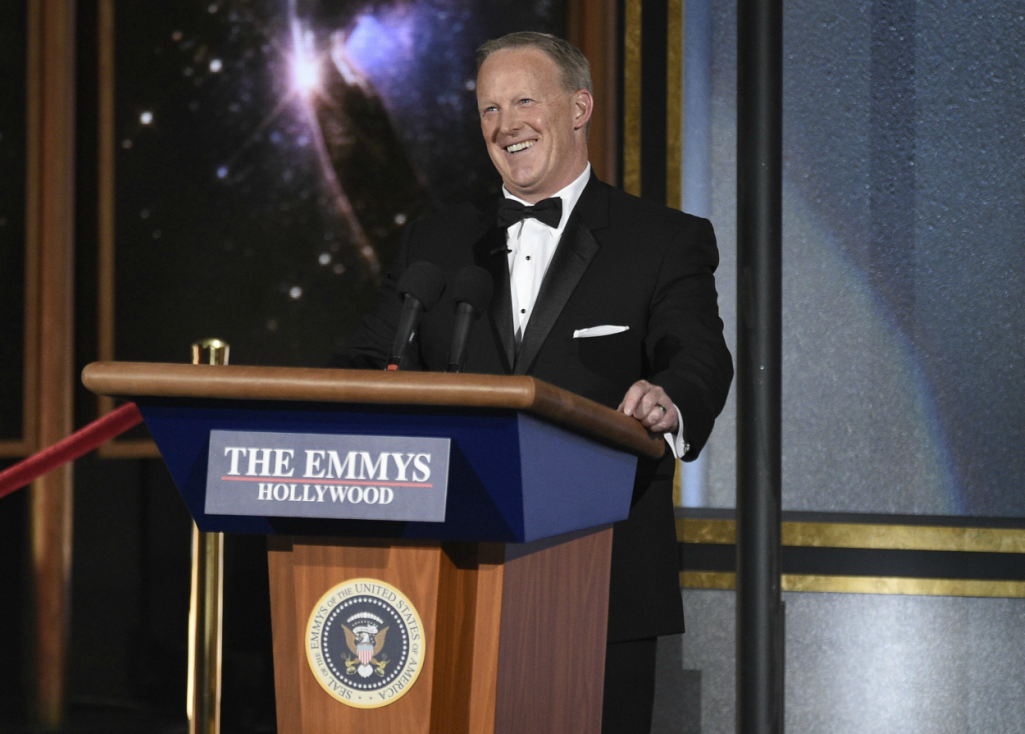 Former White House Press Secretary Sean Spicer, who had worked on Capitol Hill before becoming Press Secretary at the Republican National Committee under Reince Priebus, will be on the new season of Dancing With The Stars:
Sean Spicer, who gained national notoriety for his rocky tenure as President Donald Trump's first press secretary, will compete in the upcoming season of "Dancing With the Stars."

The network announced the latest celebrity lineup for the popular reality television dance show Wednesday morning on ABC's "Good Morning America."

"Straight from the briefing room, it's Sean Spicer!" proclaimed ABC News chief meteorologist Ginger Zee during a glitzy segment introducing the contestants.

Two black-shirted production assistants rolled out a lectern to the applause of an in-studio audience waving gold cheer poms, and Spicer offered a wave and a single clap before taking his seat in a director's chair alongside country music singer and former "American Idol" aspirant Lauren Alaina.

"Now that everybody is assembled, honestly — and ignore the fact we're on live television — how many of you are having second thoughts already?" asked host Tom Bergeron after the contenders had been revealed. Spicer raised his hand.

"The nice thing is, Sean will be in charge of assessing audience size," Bergeron later quipped.

In a brief exchange of on-air pleasantries, Spicer asserted he is a significantly less talented dancer than his mother-in-law, and revealed he was kicked out of his school's band in the sixth grade.

"The quote was, 'You have the sense of beat of a steamroller,'" Spicer recalled, adding that his strategy on the show would be to "work really, really, really, really hard."

But Trump's ex-spokesman struck a merrier tone on Twitter, writing: "It's time to have some fun. Excited to join a great cast and show @DancingABC."
Joining Spicer will be celebrities such as Christie Brinkley, Mary Wilson of The Supremes, former NBA player Lamar Odom, and former NFL player Ray Lewis, along with a bunch of people I've never heard of before. He also won't be the first political figure on the show. That distinction would appear to belong to Tucker Carlson, who appeared years before becoming a Fox News Channel host, former Texas Governor and current Secretary of Energy Rick Perry, and Bristol Palin, daughter of the former Alaska Governor and Republican Vice-Presidential nominee. In addition, the show has courted other politicians or their spouses such as Ann Romney, Herman Cain, and others.
Hopefully for his sake, Spicer will do better than Rick Perry:
Or, heaven forbid, Tucker Carlson: