Secret Service Agents Sent Home From Amsterdam For Drinking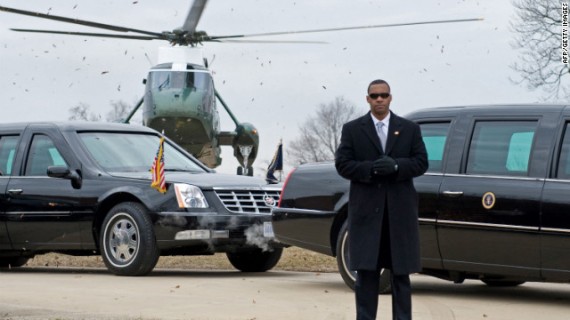 As President Obama continues his European trip, the Secret Service is dealing with another embarrassment:
Three Secret Service agents responsible for protecting President Obama in Amsterdam this week were sent home and put on administrative leave Sunday after going out for a night of drinking, according to three people familiar with the incident. One of the agents was found drunk and passed out in a hotel hallway, the people said.

The hotel staff alerted the U.S. Embassy in the Netherlands after finding the unconscious agent Sunday morning, a day before Obama arrived in the country, according to two of the people. The embassy then alerted Secret Service managers on the presidential trip, which included the agency's director, Julia Pierson.\

Secret Service spokesman Ed Donovan confirmed Tuesday evening that the agency "did send three employees home for disciplinary reasons" and that they were put on administrative leave pending an investigation. Donovan declined to comment further.

The alleged incident took place in Noordwijk at the Huis Ter Duin Hotel, where the president stayed Monday night, a White House official said Wednesday morning. This is a resort town in the Netherlands about 15 minutes outside The Hague.

According to two people familiar with the Amsterdam incident, the three are members of the Secret Service's Counter Assault Team, known in the agency as CAT.

The alleged behavior would violate Secret Service rules ­adopted in the wake of a damaging scandal in Cartagena, Colombia, in April 2012, when a dozen agents and officers had been drinking heavily and had brought prostitutes back to their hotel rooms before the president's arrival for an economic summit.

Under the requirements, anyone on an official trip is forbidden to drink alcohol in the 10 hours leading up to an assignment. As members of the advance team for a presidential trip, the CAT members would have been called to duty sometime Sunday for a classified briefing ahead of the president's arrival on Monday. Drinking late into the night Saturday evening and Sunday morning would have violated that rule.
But hey, at least this time they weren't caught spending time with hookers. That's progress, right?