Senate Confirms Jack Lew As New Treasury Secretary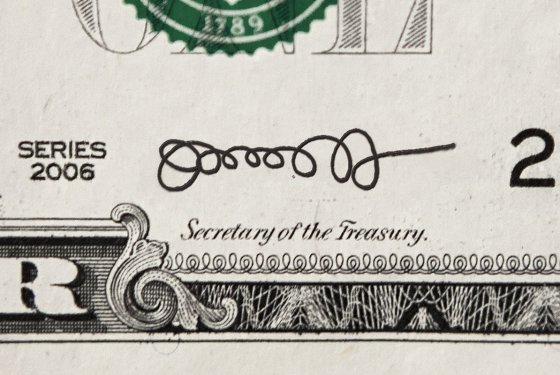 Late yesterday, Jack Lew was confirmed as the new Treasury Secretary by a comfortable margin:
The Senate confirmed Jack Lew as Treasury secretary Wednesday, giving him broad responsibilities over the U.S. economy just as the country faces potentially severe budget cuts, a still-tepid recovery and an overhaul of financial regulations that remains incomplete.

After being grilled by Republican lawmakers in recent weeks over his work and pay at bailout recipient Citigroup, Lew was given the Senate's green light in a 71 to 26 vote.

Lew follows Timothy F. Geithner, whose tenure drew controversy after the sweeping measures taken by the U.S. government to bring the country's economy back from the brink. The worst days of the financial crisis have passed, but Lew still has a tricky job ahead of him.

As President Obama's recent chief of staff and a former director of the Office of Management and Budget, Lew is no stranger to the ongoing fiscal debate in Washington. But he will also have to delve into the world of banking; a large part of his role will involve taking steps meant to avoid a repeat of the financial crisis.

"At this critical time for our economy and our country, there is no one more qualified for this position than Jack," Obama said in a statement after Lew's confirmation.

Sen. Max Baucus (D-Mont.) said Lew had cleared one of the most thorough reviews ever done by the Senate Finance Committee of a Treasury nominee. Lew met with 41 senators, Baucus said.

But some Republicans grumbled that Lew had not answered questions thoroughly enough. "There remain several serious concerns about [his] background," said Sen. Orrin G. Hatch (Utah). "Unfortunately, many of these concerns will go unaddressed."

Hatch raised questions about Lew's time at Citigroup from 2006 to 2008, when he worked as chief operating officer of two divisions at the bank, global wealth management and alternative investments. Citigroup's finances were in such disarray by 2008 that it required one of the biggest packages of government assistance of any bank on Wall Street.

Lew has said he only took care of backroom operations at Citigroup and did not design or offer opinions about financial products. He was paid at least $1.1 million for his work at the bank, according to financial disclosures.

Hatch voted for Lew, despite his reservations. Lew also won the support of 19 other Republicans.
Hopefully, Lew has been working on fixing his signature.