Senate Report Alleges NRA Became A 'Russian Asset'
A Senate report alleges that the National Rifle Association allowed itself to become a Russian asset,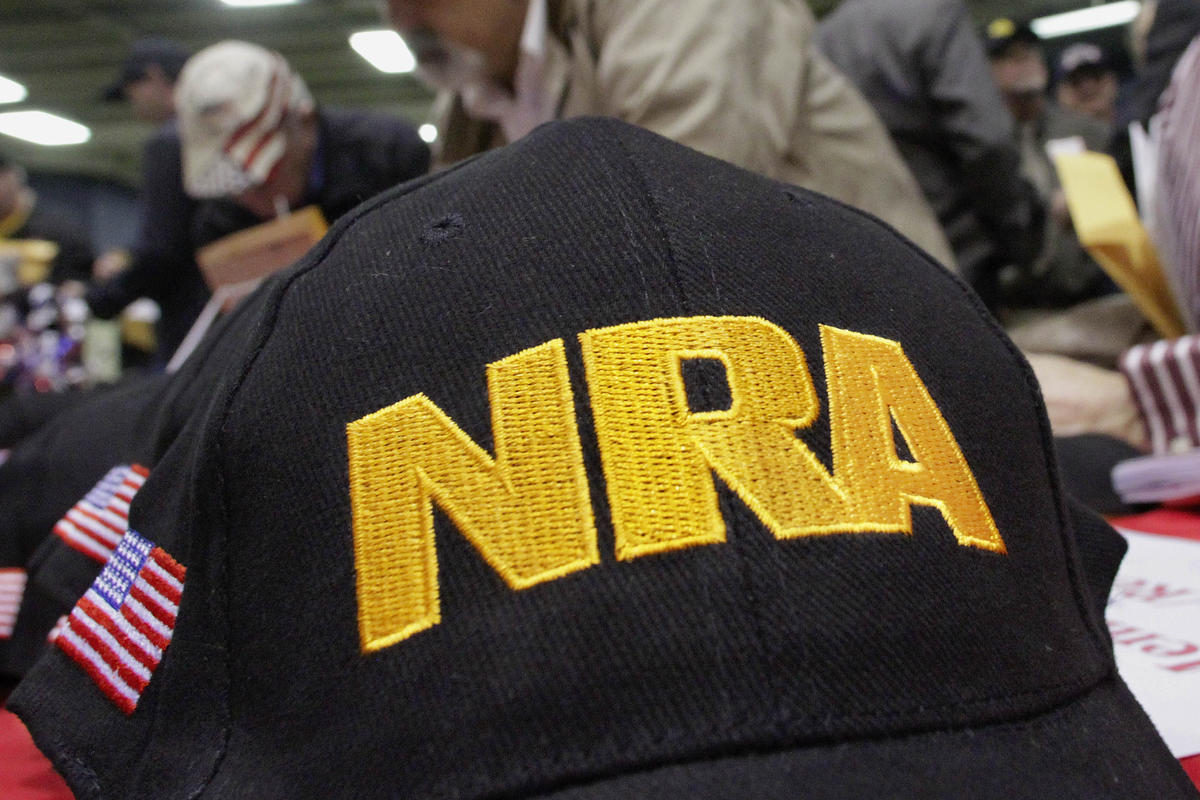 A report released by Democrats on the Senate Finance Committee alleges that top officials in the National Rifle Association allowed the organization to become a Russian asset during the lead-up to the 2016 election:
The National Rifle Association acted as a "foreign asset" for Russia in the period leading up to the 2016 election, according to a new investigation unveiled Friday by Sen. Ron Wyden, D-Ore.

Drawing on contemporaneous emails and private interviews, an 18-month probe by the Senate Finance Committee's Democratic staff found that the NRA underwrote political access for Russian nationals Maria Butina and Alexander Torshin more than previously known — even though the two had declared their ties to the Kremlin.

The report, available here, also describes how closely the gun rights group was involved with organizing a 2015 visit by some of its leaders to Moscow.

Then-NRA vice president Pete Brownell, who would later become NRA president, was enticed to visit Russia with the promise of personal business opportunities — and the NRA covered a portion of the trip's costs.

The conclusions of the Senate investigation could have legal implications for the NRA, Wyden says.

Tax-exempt organizations are barred from using funds for the personal benefit of its officials or for actions significantly outside their stated missions. The revelations in the Senate report raise questions about whether the NRA could face civil penalties or lose its tax-exempt status.

The National Rifle Association called the report "politically motivated," and suggested that the 2015 Moscow trip was not an official NRA trip.

"An avalanche of proof confirms that the NRA, as an organization, was never involved in the activities about which the Democrats write," said William A. Brewer III, counsel to the NRA.

Continued Brewer: "This report goes to great lengths to try to involve the NRA in activities of private individuals and create the false impression that the NRA did not act appropriately. Nothing could be further from the truth."

(…)

Wyden's 77-page report centers on Butina — a convicted Russian agent now in federal prison — and Torshin, a former Russian government official who has been sanctioned by the United States.

The report indicates that top NRA officials were aware of Butina's and Torshin's links with the Kremlin even as they sought to work more closely together under the banner of gun rights.

In an email later circulated to two senior NRA staff members, Butina wrote that a purpose of the 2015 Moscow trip was that "many powerful figures in the Kremlin are counting on Torshin to prove his American connections" by showing he could bring prominent NRA officials to Russia.

At another point, Butina suggested to participants on the 2015 NRA trip to Russia that she might be able to set up a meeting between them and President Vladimir Putin, referring to him as "Russia's highest leader."

Despite these declarations about their ties to the Russian government, NRA officials paid for and facilitated Torshin and Butina's introduction into American political organizations.

Butina and Torshin received access to Republican Party officials at NRA events.

It was a explicit interest expressed by Butina: In one 2015 email to an NRA employee, Butina wrote, "is there a list of U.S. governors or members of Congress that might be present at some time during the [NRA] annual meeting?"

The employee responded with a list.

(…)

The Senate report notes that in 2018, then-NRA spokeswoman Dana Loesch repeatedly denied that the group leaders' 2015 trip to Moscow was sanctioned by the gun rights group.

But in a letter obtained by the committee, then-NRA President Allan Cors wrote to Torshin on NRA letterhead after consulting with NRA staff and former NRA President David Keene.

Cors designated two NRA figures to lead the trip: "Dave Keene and [top NRA donor] Joe Gregory will represent the NRA and our five million members better than anyone else," he wrote.
The Republican majority on the Senate Finance Committee is pushing back against the minority report, of course, but reading through that report makes it clear exactly what was going on at the NRA over the past half-decade if not longer. Indeed, even before this report came out Russian efforts to influence and court the organization was fairly well-known in the media. Those reports began with the arrest of Maria Burkina, who turned out to be a Russian agent and who is currently serving a sentence in Federal prison on a charge that she illegally acted as an agent of and lobbyist for a foreign nation. Along with another individual named Alexsandr Torshkin, Burkina sought to make inroads with the NRA and other organizations as a means of influencing other conservative organizations. It's unclear how successful they were in that regard, though. As noted, Burkina ultimately pled guilty to charges related to those efforts for which she was recently sentenced to 18 months in a Federal prison. 
Casey Michel at The New Republic comments:
[T]he report fills in one of the largest gaps remaining within the entire, sordid saga: Why did the NRA leadership play along so willingly? Why did they lap up Butina's and Torshin's spin, their profession of mutual interests in Glocks and Kalashnikovs and AR-15s, so readily? Why were they so cheerfully duped? 

The answer is money. Specifically, the kind of gob-smacking lucre the NRA thought they could make in building up an arms market in Russia. It didn't matter who their partners were, nor did it concern the organization that they would be yukking it up with Russian officials specifically sanctioned by Washington—that is, men specifically cited by the U.S. government for their role in upending the post-Cold War order. Those who the NRA palled around with were the authors of invasion, war, and thousands of deaths in Ukraine, and those chiefly responsible for expanding the kleptocratic networks which have consistently undermined American interests. Who needs patriotism when you can have profits? 

(…)

[T]hat the NRA has turned out to be only as patriotic as their bank accounts allow is a hallmark of the Trump era. The same greed-driven calculus has seeped into every cranny of a Trump administration that prefers to mine illicit connections for personal profit rather than do what's best for the U.S. The entire Giuliani-Ukraine affair is only the latest example of a White House apparatchik who's willing to sell out his country's interests for an electoral advantage necessary to sustain the grift. 

That these arrangements presented a mile-wide opening for Russian actors to upend the 2016 election is not surprising. It's why Trump and his campaign were more than willing to hear out prospective offers on a Trump Tower in Moscow, delivered alongside dirt on Hillary Clinton. It's why a number of far-right Christian fundamentalist organizations continue to snuggle up to sanctioned Russian oligarchs and their minions. And it's why former national security adviser Michael Flynn, one of the first members Trump appointed to his Cabinet, decided to attend a 2015 gala for the Russian propaganda arm RT, pocketing tens of thousands of dollars along the way—and touching down in Moscow at the same time as a greedy cohort from the NRA. With open arms and open checkbooks, all of these malefactors were welcomed. Now, they've been thrillingly exposed as well.
The fact that the NRA is corrupt enough to let itself get embroiled with the Russians in this manner. We've learned in just the past year or so, for example, that the organization was spending tens of thousands of dollars in donor funds, if not more, on first-class travel, luxury hotel rooms, and private finances for top NRA officials. This is the scandal that led to the departure of former NRA President Oliver North, who ironically was one of the few people on the NRA board pushing back against the corruption of Keene and LaPierre.
Where this report leads is unclear. Thanks to Republican leadership, the Senate Finance Committee will not pursue the matter any further obviously and the Trump Justice Department obviously won't do anything either. It is worth noting that several States Attorney General — including those in New York, New Jersey, Virginia (where the NRA is headquartered), and California — are conducting their own investigations of the group. This report lends fuel to all the other accusations against the NRA. And also calls into question the hyperpatriotism it puts on display.
Here's the report:
The NRA and Russia by Doug Mataconis on Scribd