Senate Set For Key Vote On Kavanaugh Nomination
As the Senate prepares for a key procedural vote on the nomination of Judge Brett Kavanaugh this morning, the Judge's fate remains up in the air. However, signs are pointing to reasons for Republican optimism.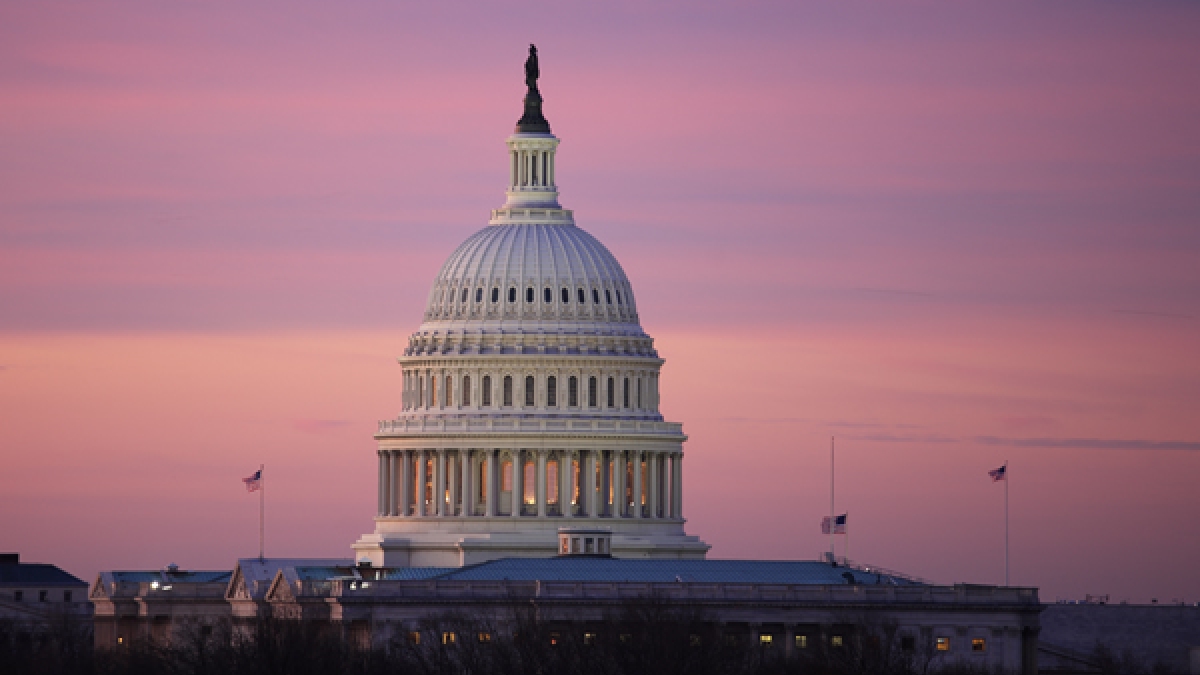 Later this morning, the Senate will move forward with the first procedural vote that, barring anything unusual, will lead to a final vote on the nomination of Brett Kavanaugh to the Supreme Court by the end of this week or very early next week, and while there are several as-yet undecided Senators the Senate's Republican leadership remains positive:
WASHINGTON — The Senate, deeply divided over the results of an F.B.I. investigation into sexual misconduct allegations against Judge Brett M. Kavanaugh, moved uneasily toward a Friday morning vote that will most likely determine whether President Trump's nominee will reach the Supreme Court.

Republican leaders were increasingly confident that despite a barrage of accusations, the Senate will narrowly vote to cut off debate on Judge Kavanaugh's nomination and move to a final confirmation as early as Saturday. Because Republicans changed Senate rules last year to end filibusters for Supreme Court nominees, Friday's vote will need the same 50 senators that the final confirmation tally will need.

But with four senators still undecided — the Democrat Joe Manchin III of West Virginia and the Republicans Jeff Flake of Arizona, Susan Collins of Maine and Lisa Murkowski of Alaska — Judge Kavanaugh's confirmation was still not assured.

Judge Kavanaugh himself, in an extraordinary opinion article in The Wall Street Journal, tried to reassure those undecided senators that he possessed a proper judicial temperament after his emotional defense in a highly charged public hearing last week. He attributed his delivery to his "overwhelming frustration at being wrongly accused."

"I was very emotional last Thursday, more so than I have ever been," Judge Kavanaugh wrote in a piece that he conceived of himself. "I might have been too emotional at times. I know that my tone was sharp, and I said a few things I should not have said. I hope everyone can understand that I was there as a son, husband and dad."

Republicans said the F.B.I. had turned up no evidence to corroborate accusations of sexual assault and misconduct, and their chances were bolstered when two undecided Republicans — Mr. Flake and Ms. Collins — signaled on Thursday that they were satisfied with the F.B.I.'s investigation.

"It appears to be a very thorough investigation," Ms. Collins said Thursday morning before spending hours with the documents.

But there were also reasons for caution. One of two Democrats who were undecided on Thursday morning, Senator Heidi Heitkamp of North Dakota, announced that she could not vote for Judge Kavanaugh, shrinking the pool of potential yes votes in a Senate divided 51 to 49 in favor of Republicans. Ms. Heitkamp, who faces a difficult re-election race, invoked the testimony of Christine Blasey Ford, who said Judge Kavanaugh sexually assaulted her when she was 15.

"When I listened to Dr. Ford testify, I heard the voices of women I have known throughout my life who have similar stories of sexual assault and abuse," Ms. Heitkamp said.

Mr. Flake, who said he had "seen no additional corroborating information" in the F.B.I. files, was nonetheless engaged in conversations with a Democratic colleague who helped force the F.B.I. investigation after last-minute negotiations last Friday.

"The materials are what they are, and it's now left to senators to reach their conclusions," the Democrat, Senator Chris Coons of Delaware, told reporters ruefully earlier in the day.

(…)

By day's end, two competing narratives had emerged about the 46 pages of interview documents, nine of them devoted to a single witness: Mark Judge, a friend and high school drinking buddy of Judge Kavanaugh. One of the accusers, Dr. Blasey, says Mr. Judge was present when the future judge tried to rape her during a house party when they were in high school, most likely in the summer of 1982.

The F.B.I. also brought to the Capitol a towering stack of tips that the bureau had received but not followed up on.

While Republicans pressed on the idea that there was no corroborating evidence in the interviews, Democrats challenged the legitimacy of the investigation and the veracity of some of the witnesses. They said the F.B.I., at the White House's direction, had left key witnesses off the interview list and left leads unexplored.

"What I can say is the most notable part of this report is what's not in it," Senator Dianne Feinstein of California, the top Democrat on the Judiciary Committee, told reporters at a brief appearance at the Capitol. Referring to the White House, she added, "It now appears that they also blocked the F.B.I. from doing its job."

(…)

But Republicans were determined to push forward. Most Republicans who left the secured briefing room said they were more confident supporting Judge Kavanaugh after the investigation.

[Struggling to keep up with the news on Judge Kavanaugh and the F.B.I. investigation? Catch up.]

"There's nothing in it that we didn't already know," Senator Charles E. Grassley, Republican of Iowa and chairman of the Judiciary Committee, said in a statement Thursday. "These uncorroborated accusations have been unequivocally and repeatedly rejected by Judge Kavanaugh, and neither the Judiciary Committee nor the F.B.I. could locate any third parties who can attest to any of the allegations."

Senator Mitch McConnell of Kentucky, the majority leader, accused Democrats of "partisan histrionics" and an "outrageous smear."

"For goodness' sake, this is the United States of America," Mr. McConnell declared on the Senate floor. "Nobody is supposed to be guilty until proven innocent in this country. The Senate should not set a fundamentally un-American precedent here."
As of this hour, Axios is reporting that Senate Republicans do not have the votes they need:
Four senators are undecideds: Jeff Flake (R-Ariz.), Susan Collins (R-Maine), Lisa Murkowski (R-Alaska) and Joe Manchin (D-W.Va.).
The announcement by North Dakota Heidi Heitkamp that she would oppose Kavanaugh's nomination after having been on the fence for the past two weeks since the allegations against the Judge came as somewhat of a surprise. Heitkamp, readers will remember, was one of three Democrats to cross the aisle and vote in favor of Neil Gorsuch's nomination in April 2017. One of those Senators, Joe Donnelly of Indiana has already announced he is voting against Kavanaugh. In any case, as I've noted several times in the past, Heitkamp is among the most vulnerable Democrats in the Senate, not the least because she is running for re-election in a state that President Trump had won by more than 120,000 votes in 2016.  Additionally, recent polling had shown Heitkamp trailing her Republican opponent Kevin Cramer by ten points, eleven points, and twelve points, and the same polls showed both heavy voter support for Judge Kavanaugh's confirmation and indicated that voters would hold a "No" vote against Kavanaugh in November. Heitkamp, though, said in an interview with a North Dakota television station that she decided that she couldn't take political survival into account and that her vote was based on whether she would be able to look at herself in the mirror after the vote was over. More likely, of course, this is a realization by Heitkamp that she is likely to lose her re-election bid no matter which way she votes so she was free to vote her conscience.
With Heitkamp on the "no" side, that leaves four Senators in the undecided column, Republicans Jeff Flake, Susan Collins, and Lisa Murkowski, and Democrat Joe Manchin. Senator Manchin, who continues to hold a strong lead over his Republican opponent, is running in a state that President Trump won by more than 300,000 votes in 2016 and in which polling has indicated that voters overwhelming support Kavanaugh's nomination. In the weeks since Dr. Christine Blasey Ford's allegation became public, Manchin has been mum about which way he might be leaning and he was among the Senators who last week supported a pause in the process to re-open the F.B.I. background check into Kavanaugh to allow for further investigation of the allegations that had been made against the Judge. At the same time, though, Manchin has also sent clear signals that he would be inclined to vote on the nomination in the manner in which his constituents support. If that happens, then he would bolster the chances for the nomination to pass by offsetting the possibility that one of the wavering Republicans ends up voting against Kavanaugh.
With respect to those three remaining Senators, while we haven't gotten any official announcement, things appear to be breaking the GOP's way:
Supreme Court nominee Brett M. Kavanaugh moved closer to confirmation as the Senate prepared for a key vote Friday, with Republicans arguing that an FBI report on sexual misconduct allegations exonerated the judge.

Sen. Susan Collins (Maine) and Jeff Flake (Ariz.) — two decisive Republican votes — indicated Thursday that the additional FBI probe was adequate, although they both cautioned they would continue to read the closely held report. Flake also told reporters that "we've seen no additional corroborating information" to bolster the allegation from Christine Blasey Ford, who in emotional testimony last week said that Kavanaugh sexually assaulted her when they were teenagers.

Satisfying Flake and Collins, as well as a third Republican, Lisa Murkowski, would be enough to confirm Kavanaugh. The senator from Alaska, facing pressure from Native Americans in her state, has not said how she will vote.
Keeping in mind that, after last Friday, nothing is for sure until the votes are cast, it appears that Senators Flake and Collins are at the very least at the point where they can be persuaded to vote in favor of the nomination. It was, in part, the lack of a further background investigation of Kavanaugh that led Senator Flake, joined at the time by Senators Murkowski and Manchin, to persuade Senate Majority Leader Mitch McConnell to grant the one-week extension to allow that background check to proceed. The fact that, unlike essentially all of the Senate Democrats, Flake and Collins are both signaling that they are satisfied with the outcome of that expanded check, is a signal that they are likely leaning toward voting "yes," which in and of itself would be enough to put Kavanaugh over the top. As for Murkowski, the situation is more complicated and there are signs she could end up being the sole Republican to vote no. In addition to the allegations against Judge Kavanaugh and the problems that many have expressed about his hyperpartisan attacks at last Thursday's hearing, Murkowski is also one of the few Republican Senators who has expressed concerns about his stance on Roe v. Wade and its progeny. Additionally, Murkowski comes from a state where the Governor is an Independent who is urging Murkowski to vote against Judge Kavanaugh and where a sizable Native American population has objected to many of Judge Kavanaugh's rulings on issues affecting Native Americans. Because of that, it's possible Murkowski may end up voting against the nomination.
We'll get our first indication of where things are headed this morning when the Senate holds a key procedural vote that will set the clock running on the debate on the nomination that would allow for a final floor vote later this afternoon. Thanks to the removal of the sixty vote margin during the consideration of Neil Gorsuch's nomination, Republicans only need 51 (or 50 plus Vice-President Pence's tie-breaking vote) votes to start the clock running. In watching that vote this morning, it's worth keeping in mind that we could see several of the undecided Republicans voting for the motion to proceed but that this doesn't necessarily mean that they will be voting in favor of the nomination in the final vote. Instead, they could just be agreeing to let the clock start running while they continue to decide what they'll do on the Senate floor when the final vote happens. If the nomination passes this first procedural test, then we should see a final floor vote beginning sometime late on Saturday, however, the final outcome of that vote may be held open due to a Republican Senator's family issues. Montana Senator Steve Daines has a daughter getting married on Saturday and he said he will be there to participate regardless of any timing on the vote. This could mean that Senate Majority Leader Mitch McConnell will be required to hold the vote on the nomination open until sometime very late on Saturday or early on Sunday so that Daines can fly back from Montana to the District of Columbia after the wedding is over. Finally, if it becomes apparent that the GOP does not have the votes on either the Motion to Proceed or the final floor vote, then you can expect McConnell to use procedural means to delay the vote as they try to find a way to get wavering Senators to yes.
Taking all this into account, I still believe that the nomination will ultimately succeed. Senators Flake and Collins seemed to be talking their way to an affirmative vote at this point. If that happens, then what Murkowski and Manchin do won't matter. At the beginning of the day yesterday, I had thought Heitkamp would be a "yes" vote, but with her in the no column, I'm now at the point where I think the final vote will be either 51-49, with Murkowski joining the Democrats and Manchin joining the Republicans, or that it will be 52-48, with all three Republicans and Manchin voting for the nomination. There have been a lot of surprises these past two weeks, though, so I'm willing to say that anything could happen. However, as things stand at this hour, the fate on Kavanaugh's nomination still hangs in the air but things are looking good for Republicans hoping to get Judge Kavanaugh on the Court by early next week.
Update: As expected, the Senate passed the Motion to Proceed to a final vote tomorrow. The outcome of the final vote is still uncertain but it's basically down to Senators Collins and Manchin.
Update #2: Senators Collins and Manchin have both announced that they will support Kavanaugh's confirmation. This assures he will be confirmed when the final vote takes place.