Checks and Balances are not What they are Cracked up to be
Alliance to party trumps alliance to branch.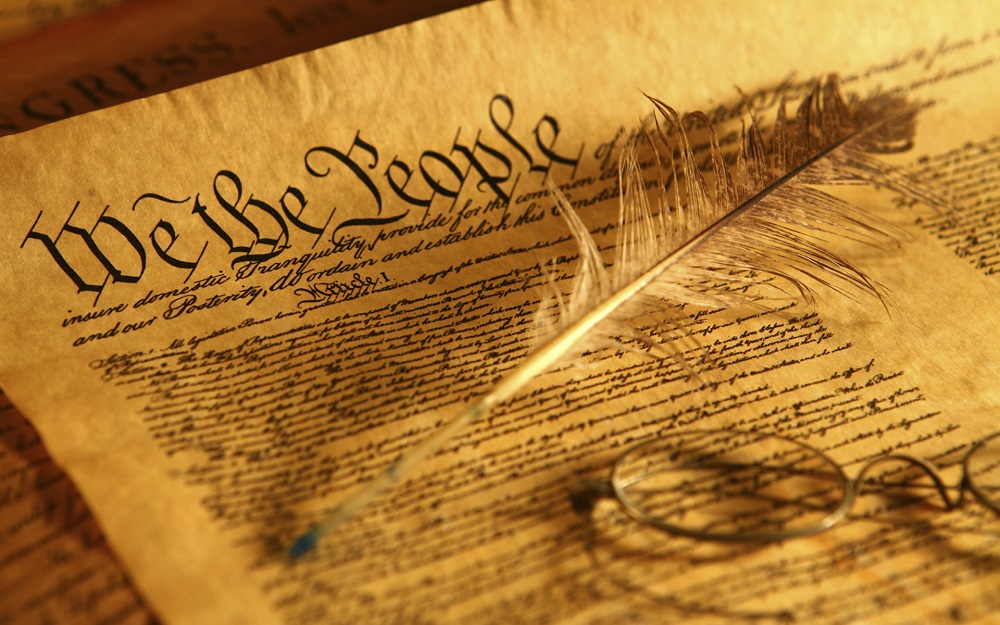 A few months ago, some guy wrote: "We are taught that we have a system of separated powers (legislative, executive, and judicial) that are explicitly designed to check and balance the others. Indeed, each institution is supposed to jealously guard its powers, prerogatives, and privileges." He went on to note "the introduction of political parties into this system…built a bridge between the branches that was not anticipated. More importantly, it changed the dynamic of interests and incentives."
We see a clear example of this with the following:
"Everything I do during this, I'm coordinating with the White House counsel," McConnell said. "There will be no difference between the president's position and our position as to how to handle this to the extent that we can."

He added later that "exactly how we go forward I'm going to coordinate with the president's lawyers, so there won't be any difference between us on how to do this."

And then he said that "I'm going to take my cues from the president's lawyers."

Source: WaPo, "McConnell indicates he'll let Trump's lawyers dictate Trump's impeachment trial."
Now, no one should be surprised by this, as clearly the Senate is controlled by Republicans and the White House is controlled by Republicans. Therefore, they are allied.
But this contradicts Federalist 51 and the textbook discussion of separated powers. Instead of jealous guarding or legislative powers and prerogatives, the Senate has every incentive not to check the president because they are in the same party, even though they are in different branches.
I am not arguing, by the way, that the Senate should automatically want to oust the president because they are in different branches. What I am arguing, however, is that if the Framers were correct about separated powers that the Senate should have the incentive to act far more independently of the executive than we see here with McConnell (or that we have seen, in general, with congressional Republicans).
As I have noted: party trumps institutional separation and the impeachment drama clearly underscores this. The Republicans in the congress clearly are fine with the Trump administration's unwillingness to cooperate with the investigation as well as with Trump's own abuse of power as it pertained to congressionally authorized funds for Ukraine. They are far, far less interested in protecting the prerogatives of their branch and far more interested in promoting partisan goals.
To be clear: I am not arguing that they ought to be behaving differently. Their behavior makes perfect sense, insofar as the political rewards they seek (reelection, in the main) are achieved via partisan loyalty, not institutional obeisance.
What I am arguing is that we need to understand the degree to which political parties change the mechanics of what the Framers created–a fact that is really being emphasized now that we are in an era of polarized parties. This is a very basic political science point (that is often not fully acknowledged even by many political scientists) and it is also a clear illustration of why original intent arguments hold no moral power, let alone explanatory power.
I would also note that I am not saying that separated powers are inconsequential. They are quite important because they create veto points for policy making and other governmental action. They also contain a problematic pathology: the concentration of power in the executive. Madison thought that the ambition desires of the legislature would counter this process, but he didn't count on parties reinforcing it.
Trump's actions in this Ukraine business fits into this mold. Note that Congress had appropriated funds for Ukrainian assistance. Trump had no authority not to spend those funds as congress intended. Nonetheless, he attempted (and failed) to use those funds for his own personal gain. That was a violation of the separation of powers. He was trying to usurp a congressional power. Likewise, his unwillingness to cooperate with congressional inquiries and his attempts to dictate the terms of the House impeachment inquiry were all attempts to undercut the legislative branch–all actions applauded by many members of the legislative branch.
And now, the Senate Majority Leader wishes to coordinate with the White House–which is a further aggrandizement of the executive.
Ambition is certainly at the heart of all of this–but the Framers did not understand that "The interest of the man must be connected with the constitutional rights of the place" would mean partisan ambitions would be more important than institutional ones. And, of course, a major part of the problem at the moment is that our electoral system does not link actual public preferences to partisan power in a proportionate fashion.
Update: I changed the title to "Checks and Balances are not what they are Cracked up to be" from "Separation of Powers is not what it is Cracked up to be" because it more accurately reflects the dynamic I am writing about.