September Jobs Report Confirms Economy Remains Anemic
Another month, another bad jobs report.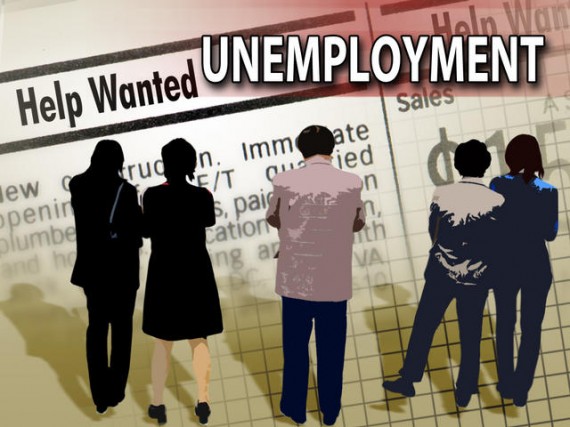 The last employment report before the mid-term elections confirms yet again that while the economy may be not be in recession, any recovery we are in is a recovery in name only:
The economy shed 95,000 nonfarm jobs in September, the Labor Department reported Friday, with most of the decline the result of the layoffs by local governments and of temporary decennial Census workers.

The steep drop was far worse than economists had been predicting.

While total government jobs fell by 159,000, private sector companies added 64,000 jobs last month. The unemployment rate, which measures the percentage of workers who are actively looking for but unable to find jobs, stayed flat at 9.6 percent.

The recovery that officially began in June 2009 has slowed considerably in recent months, raising concerns about the long slog the country will have to endure before the economy finally starts to feel healthy again. Private payrolls have been growing throughout 2009, but at a rate too sluggish to make much of a dent in unemployment. The outlook for the rest of the year is equally discouraging, economists say.

"We're looking for companies to get more confident in the pace of recovery and start to hire around 150,000 jobs a month, which is what we need just to keep the unemployment rate flat," said John Ryding, chief economist at RDQ Economics. "But I just don't see that happening between now and the end of the year. There's too much uncertainty."
And that uncertainty is likely to continue at least until the end of the year, or whenever it is that Congress gets around to taking action on matters ranging from the Bush tax cuts to health care reform. What's clear at this point, though, is that there are no arrows left in the government quiver, and there is no quick fix for what is looking more and more like a long-term employment problem.
This much is clear, though; there is no good news in this report for the Obama Administration or the Democratic Party as we head into the final three weeks of the campaign. When it comes to the "are you better off now than you were four years ago ?" question, the answer for most Americans is clearly no. And that's bad news for the incumbent party.