Sex Offender Registry Insanity
Good intentions, bad results.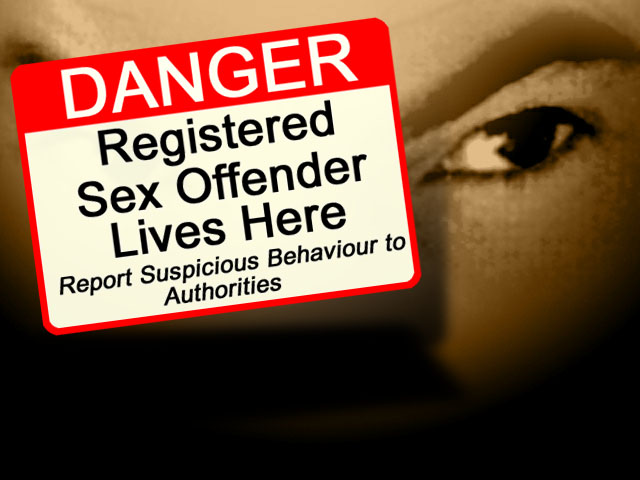 Writing at Reason's Hit & Run blog, Lenore Skenazy passes along the story of a man caught up in a particular bizarre application of the laws requiring people register as sex offenders:
Josh became a sex offender at age 12. That's when he touched his sister's vagina, twice. His sister told their mom, Josh said it was true (he was too embarrassed at the time to mention that he himself had been raped as a young boy by three local high school kids), and their mom called a counseling service for advice. The counsellor said Josh's mother was required to report his crime to the authorities and the next day, he was arrested.

He spent the next four years in juvenile prison: the Texas Youth Commission, as it is officially called.

The charge was "aggravated sexual assault," because any sex offense against a person under age 14 is automatically "aggravated." He got out at age 16 and was put on the sex offender registry, which, in Dallas, requires him to report in person to the authorities once a year, as well as anytime anything in his life changes.

Today he is 27, married with children, and smiley. We met up, had a jolly breakfast (except for the fact he said he felt too pudgy to start a speaking tour), and then we went off to the registry, because his family had just moved to a new house and he had to let the state know no more than seven days after the move.

Just as the detective in the nondescript office finished typing this information into the system and Josh and I were about to go to lunch, a man with a beard and a badge strode up and said, "Joshua Gravens?"

"Yes."

"You are under arrest for not alerting the authorities to your new address." He whipped out handcuffs. "Put your hands behind your back."

As the man tightened the cuffs, Josh calmly explained he was registering his new address that very minute.

"The law says you you have to register the fact you are going to move seven days before the move, too."

"I think you're mistaken," said Josh, as pleasantly as if discussing the weather.

"I was told to arrest you," was the reply, and that was that. Josh handed me his car keys and followed the man out to his van along with a handcuffed woman who was crying. She was going to jail for having listed her address as a hotel when she actually lives in her car in front of the hotel.

(This statute suggests that the officer was correct: Registrants must report their intention to change addresses seven days before actually moving, according to the statute.)
As it turns out, failure to properly register is itself considered a sex crime under the applicable law, so this guy is now in danger of having the time he must be on the sex offender registry lengthened not because he committed a sexual assault but because he failed to comply with an essentially bureaucratic requirement. Leaving aside the others issues that this case raises, that fact alone is a fairly concise demonstration of how sex offender registry laws, which were originally passed with the salutory intention of warning law enforcement and the general public of people with dangerous sex-related offenses, especially those related to children, in their backgrounds have become, for lack of a better word, perverted. As time has gone on, the laws themselves have been amended to expand the offenses that cause someone to be required to register. Additionally, the fact that the lists are public has led to a whole host of negative consequences for people who have been convicted of a crime and served their time, including cases where offenders have found it impossible to even find someplace to live. In this case, that portion of the law designed to ensure that someone keeps their address up to date seems to be being enforced in a way that is both overly bureaucratic and, in the end, designed to create the kind of incentives that would lead someone to fail to comply with the law to begin with.
Beyond those issues, though, there's the entire question of why Gravens is on the sex offender registry to begin with. Assuming for the sake of argument that the circumstances of the act that led to his conviction and registration requirements are accurate, it strikes me that there was an obvious overreaction here. For one thing, the fact that he was only 12 years old at the time that this happened, and had a history of sexual abuse in his own past, argues strongly that there ought to have been some kind of mitigation in his favor that would have either reduced the charges against him or eliminated them altogether. Indeed, given the well-documented connection between children who have already been abused themselves who then turn around and engage in behavior with other children that may be considered abusive would seem to be enough in and of itself to argue that his case should have been treated differently than it apparently was. None of this is to downplay the seriousness of sexual abuse, of course, and there may be facts about his case that we don't know, but based on the description provided in the linked article it seems inconceivable to me that he would end up covered by a law originally intended to alert the authorities and parents to the presence of an adult sexual offender in their communities.