Shailagh Murray Biden's New Communications Chief
Shailagh Murray becomes the latest reporter to join the Obama White House.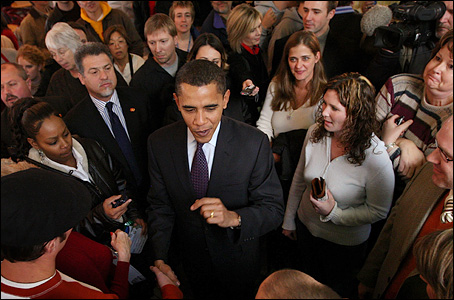 Shailagh Murray becomes the latest reporter to join the Obama White House.
The Hill: "Washington Post reporter named Biden communications director"
Vice President Joe Biden has hired another veteran journalist to be his communications director: Washington Post congressional correspondent Shailagh Murray.

Murray succeeds Jay Carney, a former reporter for Time magazine, who left as Biden's chief spokesman to assume the same role for Obama.

At the Post, Murray reported on Capitol Hill on fiscal policy, national security and healthcare, as well as on the last two midterm elections and the 2008 presidential campaign, according to the White House. Before joining the Post in 2005, Murray covered politics and Congress for The Wall Street Journal and also reported from Prague and Brussels.

"Shailagh's years of experience covering a broad array of issues ranging from domestic policy to foreign affairs make her uniquely positioned to lead our communications team," Biden said in a statement. "She is as well-respected among her peers as she is versed in the serious issues facing our nation and the world. Her leadership and counsel will be invaluable to me, and to the entire administration."
I continue to be bemused by journalists who leave their craft to become political flacks. Granted, the White House is  an enticing place. But Carney and Murray weren't pundits, they were straight news reporters–and good ones. They've now crossed the Rubicon and can never go back.