Shania Twain Marries Former Husband of Woman Ex-Husband Cheated With
Shania Twain has married Frederic Thiebaud, former husband of Marie-Anne Thiebaud, the woman Twain's ex-husband Mutt Lange had an affair with.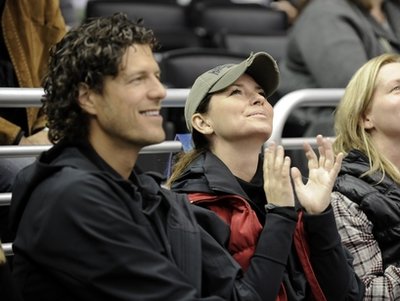 This one is weird even by Hollywood standards:
Country singer Shania Twain and businessman Frederic Thiebaud tied the knot Saturday in a New Year's Day wedding in Puerto Rico.

[…]

Twain first confirmed in August 2009 that she was dating Thiebaud after her divorce from Robert "Mutt" Lange — who allegedly had an affair with Twain's best friend and Thiebaud's wife, Marie-Anne Thiebaud.

The 45-year-old singer from Ontario, Canada, said she reached out to Frederic Thiebaud in the aftermath, writing on her website last year that she had found "a dear friend and true gentleman."
Serendipity, I suppose, but yikes.