Shingles Vaccine: Too Expensive?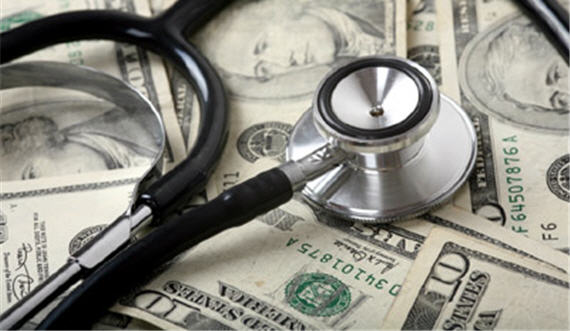 I had heard of shingles but, until my late father got it about a year ago, I had no idea what it was or how horrible it was.
Shingles and its painful complication, called postherpetic neuralgia, result from reactivation of the chicken pox virus, which remains in the body after a childhood bout and is usually dormant in the adult. Up to a third of all adults who have had chicken pox will eventually develop one or both of these conditions, becoming debilitated for anywhere from a week to several years. That percentage translates into about one million Americans affected each year, with older adults, whose immune systems are less robust, being most vulnerable. Once the rash and its uncomfortable sequel appear, treatment options are limited at best and carry their own set of complications.
My dad was relatively lucky, in that the excruciating pain persisted only a few weeks. Less lucky, in that a degenerative lung condition would kill him a few months hence.
Good news:
While the search for relief costs Americans over $500 million each year, the worst news until recently has been that shingles could happen to any one of us. There were no preventive measures available.

But in 2006, the Food and Drug Administration approved a new vaccine against shingles. Clinical trials on the vaccine revealed that it could, with relatively few side effects, reduce the risk of developing shingles by more than half and the risk of post-herpetic neuralgia by over two-thirds. In 2008, a national panel of experts on immunizations at the Centers for Disease Control and Prevention went on to recommend the vaccine to all adults age 60 and older.
My dad fit the profile but didn't get the shot for whatever reason.  Most likely, nobody ever recommended he get it.  But, apparently, something more basic is holding others back:
In the two years since the vaccine became available, fewer than 10 percent of all eligible patients have received it. Despite the best intentions of patients and doctors (and no shortage of needles and syringes), the shingles vaccine has failed to take hold, in large part because of the most modern of obstacles. What should have been a widely successful and simple wellness intervention between doctors and their patients became a 21st century Rube Goldberg-esque nightmare.

Last month in The Annals of Internal Medicine, researchers from the University of Colorado in Denver and the C.D.C. surveyed almost 600 primary care physicians and found that fewer than half strongly recommended the shingles vaccine. Doctors were not worried about safety — a report in the same issue of the journal confirmed that the vaccine has few side effects; rather, they were concerned about patient cost.

Although only one dose is required, the vaccination costs $160 to $195 per dose, 10 times more than other commonly prescribed adult vaccines; and insurance carriers vary in the amount they will cover. Thus, while the overwhelming majority of doctors in the study did not hesitate to strongly recommend immunizations against influenza and pneumonia, they could not do the same with the shingles vaccine.

"It's just a shot, not a pap smear or a colonoscopy," said Dr. Laura P. Hurley, lead author and assistant professor of medicine at the University of Colorado in Denver. "But the fact is that it is an expensive burden for all patients, even those with private insurance and Medicare because it is not always fully reimbursed."

Moreover, many private insurers require patients to pay out of pocket first and apply for reimbursement afterward. And because the shingles vaccine is the only vaccine more commonly given to seniors that has been treated as a prescription drug, eligible Medicare patients must also first pay out of pocket then submit the necessary paperwork in order to receive the vaccine in their doctor's office. It's a complicated reimbursement process that stands in stark contrast to the automatic, seamless and fully covered one that Medicare has for flu and pneumonia vaccines.
Now, this seems crazy to me.  First, insurance — including Medicare — rather obviously ought to cover this vaccine.   Second, since it doesn't but the odds of getting this crippling disease are so high, you'd think a one-time fee of $160 to $190 would be worth paying out of pocket for most of the target population.   Sure, that's a lot of money if you're poor.   But most 60-somethings in America are relatively affluent, probably spending more than that on restaurant meals every week.
via Glenn Reynolds