Should Kavanaugh Confirmation Wait for the Midterms?
Tom Nichols argues it should. I disagree.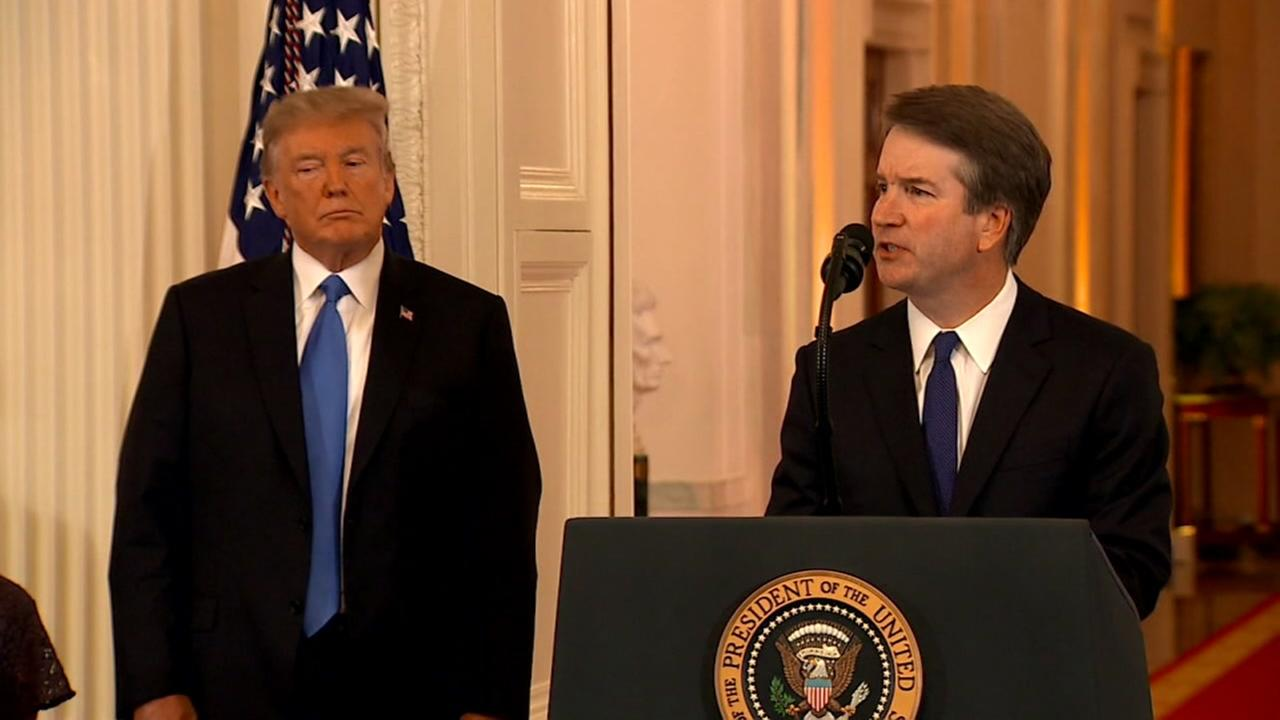 Naval War College professor Tom Nichols argues "Kavanaugh's confirmation must wait."
There is no way Republicans will halt their march toward Brett M. Kavanaugh's confirmation as an associate justice of the Supreme Court. But if the party still cared about limited government and the rule of law, it would wait until after November to proceed.

I say this with deep reluctance. I was one of few Republicans who objected to the way Senate Majority Leader Mitch McConnell (R-Ky.) denied a hearing to Merrick Garland when he was nominated to the court by President Barack Obama, despite the fact that I consider myself a conservative — or what used to be called a conservative, before the age of Trump — and that I did not look forward to adding a justice appointed by a liberal Democrat.

But if Republicans cared about any principle they have ever defended before today, they would put Kavanaugh's confirmation hearings on hold. The reason: We are now in the opening phase of a political crisis brought about by the guilty plea entered in federal court on Tuesday by the president's former lawyer, Michael Cohen.
I would argue that we've been in a political crisis pretty much from Trump's election, certainly his inauguration. There was enough reason to think that Trump was obstructing justice to appoint Robert Mueller as special counsel way back on May 17, 2017, less than four months into his presidency.
[W]e are now in political, not legal, territory. The question is whether the members of the U.S. Senate should confirm a nominee who could, sooner rather than later, be sitting in judgment of the same president who nominated him — even as a scandal with huge constitutional ramifications is unfolding in real time.

Trump is now in a position to place a justice on the court who could well end up deciding essential matters as they pertain to the rule of law and to the president personally. This requires a deliberate pause. And yet, the same Republicans who felt Obama had no business nominating a justice so close to an election — as though presidential terms end somewhere short of eight years, as long as the legislative majority says so — are now rushing to confirm a judge whose entire nomination now could represent a gigantic conflict of interest for their own president and party.
Neil Gorsuch, nominated and confirmed before the Mueller appointment, is already on the Court. Adding Kavanaugh would add another Justice with a conflict of interest. Under the precedent in United States v. Nixon, neither would be required to recuse themselves. (Three Nixon appointees—Chief Justice Warren Burger, Harry Blackmun, and Lewis Powell—participated in the decision. A fourth Nixon appointee, William Rehnquist, recused himself because he had previously served in the Nixon Justice Department.) But that case also demonstrated judicial integrity: all three Nixon appointees who participated ruled against Nixon.
So who, then, should decide when Kavanaugh gets a hearing? The answer, as always, should rest with the American people. We are remarkably close to an election, but even if Cohen's plea deal had broken months ago, there would still be a strong argument for slowing the process. This is not an outcome Republicans should fear: they are likely to hold the Senate anyway, and perhaps putting the Kavanaugh nomination in abeyance for the moment might even help them with GOP voter turnout.
This strikes me as a bizarre compromise. We don't live under a parliamentary system. We elect Presidents, Representatives, and Senators to fixed terms. The notion that Trump and the current Senate should punt a major decision until after the midterms to give voters a chance to weigh in is just odd; it's not how things work in this country. Furthermore, if it were, only a third of the Senate comes up for a vote. The retention of the Senate by Republicans wouldn't be a national mandate. And, for that matter, the Senate wouldn't reflect the outcome of the November elections until a new Congress is convened in January.
Nor would it fix the underlying problem. A Kavanaugh confirmed by the post-midterm Senate would still face the same conflict of interest, partial referendum on his fate or no.
Beyond that, Tom's plan essentially validates the Garland precedent. He and I both believe Presidents are entitled to carry out their full range of duties through the end of their term, barring impeachment.
We also might have at least some resolution to the Mueller investigation by November. Having the investigation complete before moving forward on almost any major initiative, let alone a Supreme Court nomination, would be ideal, but special counsel Robert S. Mueller III's team should be allowed as much time as it needs and the government must continue and function in the meantime. Still, if there are more indictments — as seems likely — they will give the voters and the Congress that much more information before the election and before the lifetime appointment of a new justice.
Mueller is operating on his own timetable but there's reason to believe very little will happen between now and the election. As Lawfare's Ben Wittes noted in the most recent episode of the "Rational Security" podcast, there's a tradition for these special counsel/investigator/prosecutor investigations to lay low between Labor Day and Election Day to avoid influencing outcomes.
Even if he doesn't follow that tradition—and some haven't—we're unlikely to know a whole lot more by November. Maybe we'd know more by January 3, when the new Congress convenes. But it's unlikely the case will be resolved. Under Tom's logic, then we really ought to wait until Mueller is done.
In any case, there is no way around the reality that there is now a credible accusation, on the record in a federal court, that the current president of the United States may have directed his lawyer to commit two felonies. There is too much here to simply proceed as though this were just another nomination. The voters deserve a chance to weigh in before the Senate rushes to place a justice on the court, one who will still be there decades after Trump is out of office.

The president is the president and commander in chief until Congress or the American people say he's not. He maintains every power and perquisite of his office until that moment. He has every right to nominate a justice to the Supreme Court. But if the Senate cannot wait roughly 70 days to begin their deliberations, we ought to ask why Republicans feel it is imperative to rush Kavanaugh onto the court, and why, most of all, they will not trust in the judgment of the voters just two years after claiming that only the voters could speak on something as important as a Supreme Court nomination.
Again, if giving the voters a chance to weigh in solved anything, the operative date is January 3, so we're now at more than 130 days. The new Supreme Court term will begin on October 1. We'd, therefore, go most of the next term with only eight Justices. Probably without having solved any underlying problem.
The only real logic here seems to be that, "Well, Senate Republicans applied a similar logic for Merrick Garland." But, first, Tom and I bought thought it was outrageous. And, second, it arguably made more sense in the case of Garland, since the upcoming election then decided one hundred percent of the Presidency, the single official entrusted to appoint Justices, whereas the upcoming now only decides one third of the Senate, the body entrusted to provide a check.
I'm more sympathetic to Tom's argument if we simply remove the midterms from the equation. It would be much more persuasive to argue that the Senate simply shouldn't confirm a Trump appointee until Trump is cleared of the cloud that hangs over him or he's impeached, in which case his successor would have a clean slate. But, given we have no idea how long that'll take, that's a hard sell.
I'm also sympathetic to the argument that, given Trump's situation, Kavanaugh's views on executive power are worrisome. But that's an argument for rejecting Kavanaugh outright, not punting to November.