Should Your Salary Be Public Knowledge?
Daniel Indiviglio makes "The Case for Making Wages Public: Better Pay, Better Workers."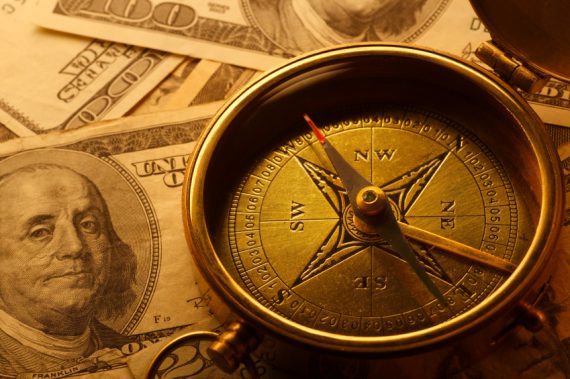 Daniel Indiviglio makes "The Case for Making Wages Public: Better Pay, Better Workers."
Are you paid fairly? Do coworkers at an your level make more or less money than you do? How much would you make if you got a promotion? If you took a job with a competing company, would you make more money? Many Americans, possibly the vast majority, don't know the answers to these questions. For decades pay has been something whispered from employer to employee. But keeping it secret might do a disservice to workers, managers, and broader economy.

Economists love to talk about transparency. According to theory, if people have more information, then they can make better decisions. That makes for a healthier, more efficient economy. Why should pay be an exception to this rule?

[…]

Even if compensation transparency doesn't cure inequality, however, it could make the labor market more efficient. Economists David Card, Enrico Moretti, and Emmanuel Saez from Berkeley and Alexandre Mas from Princeton, recently published a research paper that examined what effects more information on pay has on worker satisfaction. In California, all state employee salaries are public information. The researchers informed University of California employees of a website containing this information and analyzed their job satisfaction after those workers obtained pay information.

The results were what you might expect for those whose pay was below average within their peer group: they weren't thrilled. They were more likely to be unsatisfied with their pay/job and search for new work. The worse the individuals' pay was relative to the median, the worse their satisfaction. Those at or above the median, however, experienced no change in job satisfaction or job search intention.

These economists conclude that pay transparency just makes workers who are on the low-end of the pay scale feel worse about their jobs, so it accomplishes little. Linda Barrington notes, however, that this contention misses a benefit of being unsatisfied: the likelihood of moving on.

In theory, those who are paid less than their peers are likely to be poorer performers. Since managers want strong performers, these people would likely be better off — from both their standpoint and that of management — to look for work elsewhere. Their talents and abilities might be better suited to another job, which would match that improved performance with better pay. The previous employers could also then find new employees for the newly vacant positions who could better fit their mold and meet their expectations.
It's an interesting idea, although readers are quick to point out problems.
Buckland cites privacy and other concerns:
This type of change has way too much potential for the law of unforeseen consequences to enter with a vengeance. What happens when suddenly you ex really knows what you're making now, and the fact you've been lying on child support disclosures? Will it hurt your chance of getting a new job if the new employer knows that you're only in the 30th percentile of the salaries of your old company. What about when you neighbors know that you really can't afford that house? What about that perennially broke second cousin that just found out that you make a lot more than he thought?

There are just so many ways this type of information could be used, and very few of them work for the good the person whose salary is being disclosed.
This works both ways. The custodial parent has a right to accurate disclosure on child support. And it's not all bad if employers have some signal that they're dealing with an under-performing candidate. Then again, they may be under-performing because they're not happy where they are now.
But maybe not. As Scott2500 observes:
While I'm sure some bosses and employers use the relative secrecy of current salary structures for the nefarious purpose of shafting the employees and keeping salaries down, there is a more common-sense practical explanation for why the current system is flawed but preferable to transparency, and not just for "evil" employers.  Here's the scenario that I as a small-business boss envision quite clearly.  So let's say I've got two employees that are doing nominally the same job, with the same title.  However, one is just much better at it and more productive than the other.  I would like to pay her more than the other.  The other person, while not as productive, is plenty productive enough for me to want to keep him on board.  This, by the way, is not only sometimes but nearly always the case.  When all the salary data becomes public, the lower-performing, lower-paid man is upset – after all, he is doing the "same" job as the other person, and getting paid less!  So now I either have the discussion with that person to explain why he is just not as valuable and productive as the other person with the higher salary – which even if he eventually agrees with me, is not going to make him any happier about it – or give him a raise to match the salary of the higher-performing person, even though he's not as productive, or give the other person a fake title to justify paying her more, or any number of other unpleasant and/or unproductive management tactics.
I don't have strong thoughts on this, as it's a radical concept that I haven't really thought much about. I worked for years in the public sector–the Army and various colleges and universities–where my salary was public information. Indeed, the military has one of the least flexible pay systems imaginable, with everyone at the same rank and time in service making precisely the same base salary, with the only variation the opportunity to earn set incentive and hardship pay for various skills and assignments (pilot status, jump status, service in a combat zone, language pay, etc.). I never thought my privacy was somehow tarnished by everyone knowing what I made.
On the other hand, in the private sector it's long been considered taboo to talk about how much money you make in mixed company.
Certainly, knowing what other people in the same line of work make would be helpful information when performing job searches. But, quite often, at least in Information Age jobs, titles don't match up well from firm to firm. Indeed, it's a well-known tactic to give people inflated titles while keeping their pay low. So, even if everyone's salaries were published, comparison would be an inexact science at best.