Signs Of Progress On Ending The Shutdown? Maybe, Maybe Not
With Democrats making a new proposal and the President set to speak later today, there could be movement on ending the government shutdown. I wouldn't be too optimistic, though.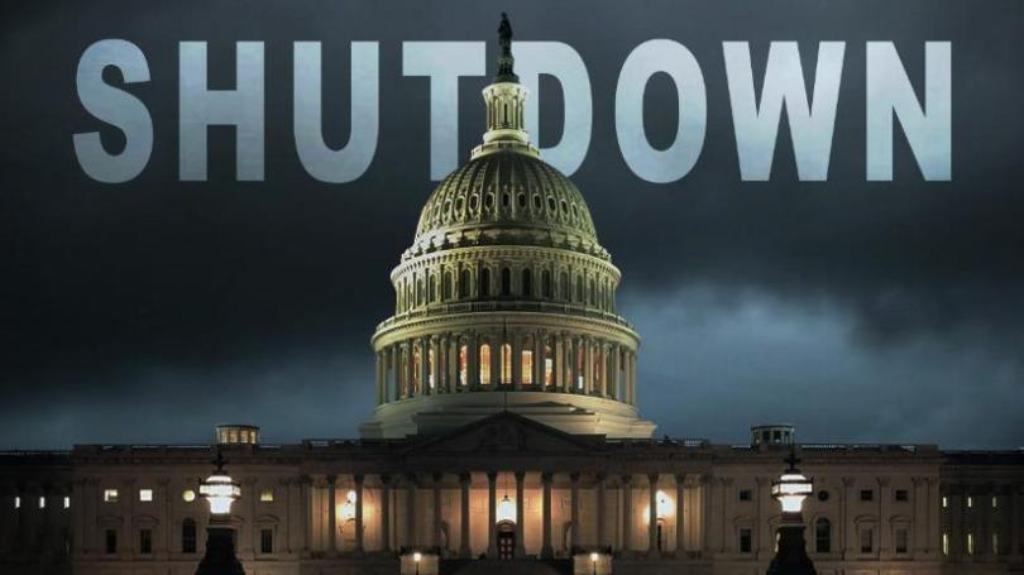 With the Federal Government shutdown entering its twenty-ninth day, there are at least some signs of movement on both the part of Democrats in Congress and the White House, with the President set to deliver what he's calling a "major announcement" this afternoon regarding the shutdown:
WASHINGTON — House Democrats have added more than $1 billion in border-related spending to a package of funding bills that would reopen most of the government, even as President Trump said he would have a "major announcement" on Saturday about the border and the shutdown stalemate.

Both sides' actions were the first indications of possible movement over the shutdown after a week of inertia and harsh words between Speaker Nancy Pelosi and Mr. Trump. That conflict culminated when the president, responding to Ms. Pelosi's request that he postpone his State of the Union address, announced on Thursday that he would not authorize the use of a military plane to fly her and other members of Congress to Afghanistan to meet with American troops.

Ms. Pelosi said Friday she was postponing the trip after the White House leaked her alternative plan to use a commercial airline because she had been advised it was too dangerous.

"Why would Nancy Pelosi leave the Country with other Democrats on a seven day excursion when 800,000 great people are not getting paid?" Mr. Trump asked on Twitter before Ms. Pelosi's office had announced the postponement. The trip had actually been scheduled for six days, departing late Thursday and returning on Tuesday.

The proposal to include more spending on border measures is scheduled for a vote next week, according to two senior Democratic officials. The plan reflects a shift in strategy by congressional Democrats, who have maintained that they would not give the president a counterproposal until he drops his insistence on a wall and signs legislation to reopen the government. It is an attempt to rebut Mr. Trump's repeated portrayal of Democrats as opponents of border security and their denunciation of his wall as an embrace of open borders.

About half the money, $524 million, would be for additional infrastructure at ports of entry on the border, one Democrat said, speaking on the condition of anonymity because the plans have not been formally announced, while $563 million more would be inserted to fund 75 immigration judges, who adjudicate the claims of migrants who make asylum claims at the border.

The funds were incorporated into a package of six spending bills that House and Senate Republicans and Democrats agreed to last year, and which cover funding for all the closed portions of the federal government except for the Department of Homeland Security.

Democrats are also considering a new funding bill for the department, which has $1.3 billion allocated for border security. The proposal would include additional border protection measures they have endorsed, such as more personnel and scanning technology to intercept illicit drugs.

It is far from clear whether the strategy will lead anywhere given Mr. Trump's demand that any such measure must include money for his wall. Over the past two weeks, the House has passed an array of bills to reopen the government, including several Republican-drafted measures, only to be blocked by Senator Mitch McConnell, Republican of Kentucky and the majority leader, who says he will not bring up any bill the president will not sign.

But the ideas amount to a tacit acknowledgment by Democrats that, even as they criticize Mr. Trump's tactics and demands in the shutdown fight, they have largely allowed him to define the terms of the debate on border security, and that they must be more effective in articulating their own position on the issue.

"People want to make sure that it's clear that the Democrats do stand for border security, and not allow the president to determine how we talk about it," said Representative Ro Khanna, Democrat of California. "We can't cave to his vision for a wall, because of everything that it represents, but we also want to show that we're for something."
As things stand, it's as unclear where things stand and much will depend on what the President has to say this afternoon during his announcement. When he initially tweeted what amounts to an unusual Saturday afternoon statement, there was some speculation that he would use the occasion to follow through on a strategy that it previously appeared he had abandoned, namely the declaration of a "national emergency" to get his wall built. Subsequent reporting, though, seems to suggest that he will not do this and that, instead, we'll see him put down some kind of a challenge to Democrats that involves another proposal to open the government. Most likely, though, it will end up being something akin to what we've already seen from the White House, and that the rhetoric will be similar to the Oval Office address earlier this month that amounted to pretty much nothing and, of course, did nothing to reopen the government. At the same time, it's hard to see the latest move by the House of Representatives causing Trump to move away from his hardline position and it's hard to see what the President can offer that would cause House and Senate Democrats to move off of theirs.
In any case, since it's unlikely that whatever the President proposes will be sufficient for Democrats, and that it's clear that what the Democrats are proposing will not be sufficient for the President. Therefore, the question then becomes whether these new proposals will themselves be sufficient for the resumption of negotiations that could actually lead to a deal that could end the shutdown. Given how things have gone so far, I'm not at all optimistic, but I suppose anything is possible.
Update: Axios is out with details on what the President is apparently going to propose today:
Details: The offer is expected to include Trump's $5.7 billion demand for wall money in exchange for the BRIDGE Act — which would extend protections for Deferred Action for Childhood Arrivals (DACA) — and also legislation to extend the legal status of Temporary Protected Status (TPS) holders, according to a source with direct knowledge.