Silver Tequila: Greatest Scam on Earth?
Silver tequila is being marketed as an upscale super premium when, in fact, it's the lowest form of tequila.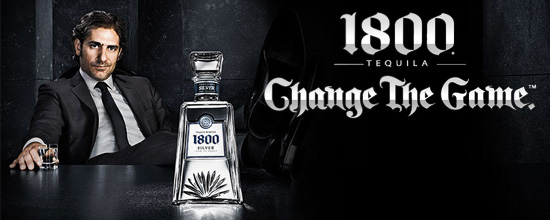 Lately, there's been a huge push to market silver tequila, with Patrón seemingly pioneering the campaign and Jose Cuervo's 1800 brand rushing to claim their spot.
The upshot of the effort is that silver is a premium sort of tequila and these brands in particular are "ultra premium."
But here's the thing: Traditionally, silver has been at the bottom of the tequila food chain, suitable only for mixing or cheap infusion of alcohol into the system. Historically, there have been three categories of real (i.e., 100 percent blue agave) tequila:
White or Silver: Unaged or aged for mere days.
Resposado (rested): Aged anywhere from two months to a year in oak barrels
Añejo (aged): Aged at least one year in oak barrels
Lately, a Gold tequila has been added — it's quite literally White/Silver tequila with caramel coloring added — and Extra Añejo, established a few years back, which must spend at least three years in the barrel.
Suddenly, though, we're led to believe that Silver is what sophisticates drink.  Which, if it's what your palate prefers, is fine.  But, just from the descriptions of the products above, it should be obvious that it should be the cheapest variety because all the others start as silver and then have additional effort put into them.
Yet, at least in these parts, Silver and Resposado varieties of the top brands (Patrón, Jose Cuervo, and 1800) are priced identically.   Añejos, which are intended for sipping, are radically more expensive.
So, either this is the world's shrewdest marketing campaign or there's something new going on with tequila that I've missed.