SiteMeter Bleg
My SiteMeter statistics have suddenly become much less useful. Any suggestions on how to fix this?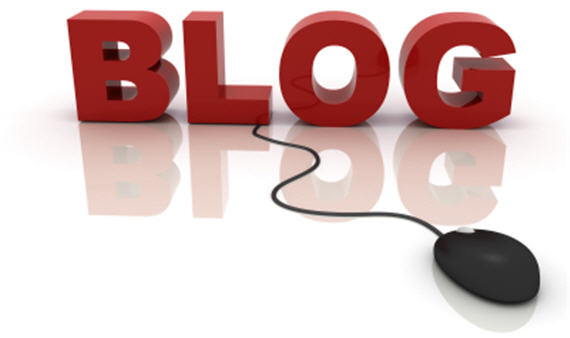 Like many bloggers, I've been using SiteMeter for site stats since my earliest days blogging.  (I started OTB January 31, 2003 and started using SiteMeter's counter on February 4.)
While it's not nearly as accurate as the stats packages provided by my hosting company or even Google Analytics, it has two huge advantages:
It allows a reasonably consistent way to compare the traffic patterns of one blog to another and to a blog's historical performance.
It provides the best real-time picture of spikes in traffic and where they're coming from.
Lately, though, the second has been rendered largely useless to me because, rather than pointing to OTB's clean URL, it appends information from Google Reader, Twitter, and other sources and masks the entry: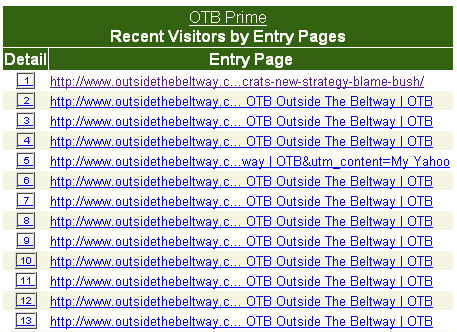 Until a couple of weeks ago, the URLs all looked like the first one, making it easy to see which pages people were visiting.  Now, they're mostly giving me crap.  I can mouse over the URLs and get the entry pages but it's obviously much less convenient.
Any clues why this is happening all of a sudden?
Any way to tweak my site settings so that everyone comes in to the canonical URL?
s