Skewed Majorities are Bad for Democracy
And even moreso when they are consciously created by the winner.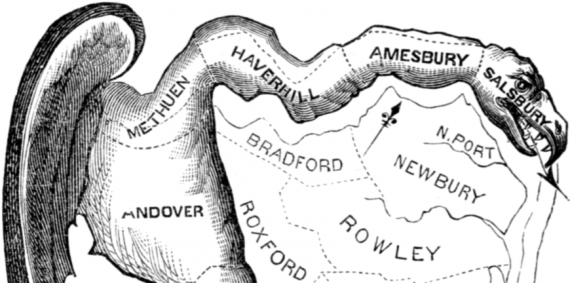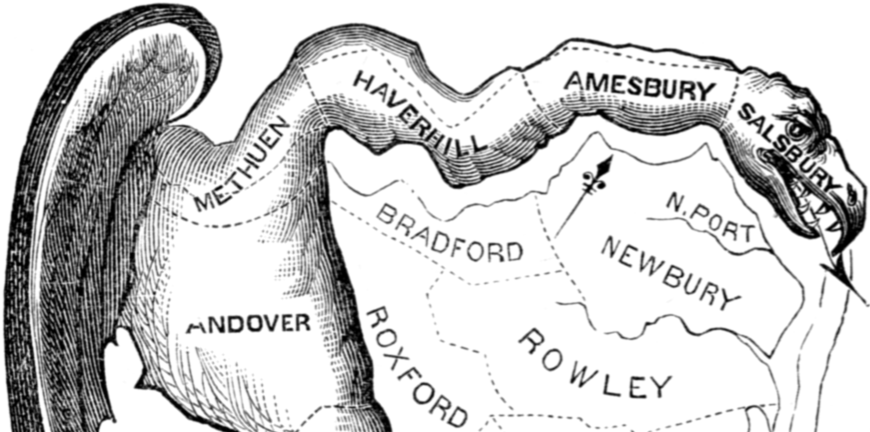 The following should be obvious:  in a representative democracy the goal is to populate government in a way that is, as the name suggests, representative of the citizenry.  This is more complicated than it sounds, and there are various impediments for optimal representativeness (and arguments, both practical and philosophical over what that even means).  In truth, the system used to elect most legislative bodies in the US, single seat districts with plurality winners, is not the best way to maximize representativeness (and primaries as a nomination tool in this context further complicates the situation).  That system is even more problematic when districts are gerrymandered, especially when partisan advantage is used in the drawing of the lines to amplify one party's position.
This issue that was argued in the Supreme Court this week, as focused on the case of the State Assembly in Wisconsin.  Here are some key numbers via The Economist (The Supreme Court ponders whether gerrymandering has gone too far):
Armed with census data, Republican lawmakers drew districts to maximise their political advantage. In the 2012 elections, Republicans won 48.6% of the vote but took 60 of the state assembly's 99 seats. In 2014 and 2016, their 52% of the vote got them 63 and 64 seats.
In other words, 48.6% of the vote provided the GOP 60.6% of the seats in 2012, 52% of the vote later garnered them 63.6% in 2014, and 64.6% in 2016.  On its face that should be an unconscionable outcome if one believes in representative democracy.  And one's concern over this outcome should be increased if it was deliberately manufactured by the party who gained the advantage, regardless of which party did it.
And it is not just Wisconsin:
In Pennsylvania five years ago, Republicans won 13 of 18 House seats with just 49% of the statewide vote. North Carolina's map gives Republicans ten seats and Democrats three, despite close statewide votes. When asked why, a Republican lawmaker who headed the redistricting process said, "Because I do not believe it's possible to draw a map with 11 Republicans and two Democrats." And in Maryland, Republicans claim the state's Democratic legislature gerrymandered their rights away in the rural sixth congressional district. Voters in all three states have challenged the maps in court.
Emphasis mine–and it illustrates something that should not be a surprise:  partisan actors, when given the opportunity, will seek to increase their political power.  As such, on one level, this is just pure power politics and it is also why it may take court intervention to rectify what is a very serious deficit of democracy.  Still, this should be an obvious problem:  a closely divided state, party vote-wise, should not result in one party winning 76.9% of the seats.
By the way, as appealing as it may be to simply look to things like shape and compactness, even those notions miss the mark in terms of addressing the foundation issue (especially given the problem of geographical sorting).  The standard should be appropriate representation of the sentiments of the governed.  After all, that is the whole purpose of representative government.  If, as the basic mythology of America tells us, the basis for rebellion against Great Britain was "no taxation without representation" then it strikes me that Americans should understand that we should expect a government that is adequately and appropriately representative of the interests of citizens.  Indeed, the founding mythology aside, it is axiomatic that the system should have some reasonable relationship between the views of the population and the make-up of the legislature.  Any system that fails to do this is wanting, by definition.  And any process that games the system in favor of a specific unrepresentative outcome undermines the very notion of representative government.
Having said all of that, I do recognize that crafting an appropriate test by the court is a difficult task and part of the problem is the single seat district system itself.  It is also the case that any system that allows partisan political actors to draw districts is going to lead to those actors trying to game that system (i.e., to gerrymander).  As such, if the US going to stick with single seats districts, it would be preferable to shift to non-partisan boards to draw the lines, as such commissions tend to draw more competitive districts. Beyond that, it would be positive for US democracy if we had a broader conversation about how poorly a job our institutions do at creating representative outcomes, as there are other, far more representative ways to elect legislatures.
Back to the court as a solution (imperfect though it may be):  there can be no reliance on elections to fix these problems since extreme gerrymandering leads, as noted above, to unfair advantages to the party in power, which it can then perpetuate.  Yes, it is possible that shifting public opinion or that changing demographics could ameliorate the pernicious effects of extreme gerrymandering, but that is unlikely in the short term (especially in an era of highly polarized parties and significant geographical sorting).