Snowden Leaves Moscow Airport, Gets One-Year Asylum In Russia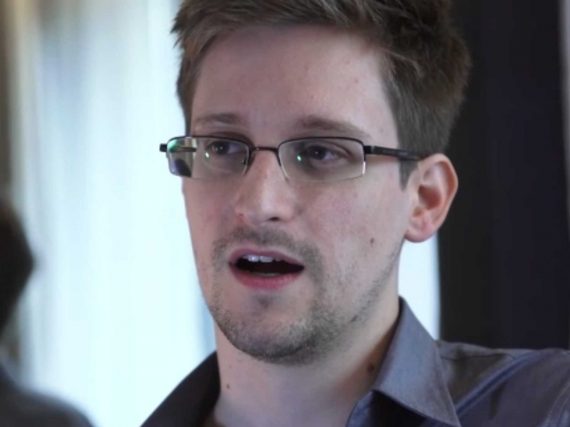 After more than a month, Edward Snowden has finally left the Moscow Airport's transit area:
After a month holed up in the transit zone of Moscow's Sheremetyevo airport, Edward J. Snowden, the former intelligence contractor wanted by the United States for leaking details of surveillance programs, has received temporary refugee status in Russia and left the airport, his lawyer said Thursday.

The movement from the airport's international transit zone marked a significant change in Mr. Snowden's status for the first time since he left the United States and began leaking details of the National Security Agency's surveillance.

The refugee status in Russia marks the first formal support from another government for Mr. Snowden, 30, and seems likely to elicit strong objections from the United States.

The temporary refugee status allows Mr. Snowden to move freely within the country and is valid for one year, Anatoly Kucherena, a Russian lawyer assisting Mr. Snowden with the asylum request, said in a telephone interview.

Mr. Snowden has left the airport, Mr. Kucherena said, but declined to say where he had gone. "Yes, it is true he is out," he said, but declined to disclose details.

Mr. Snowden had lived in the international transit zone of the airport since he arrived on June 23, one step ahead of an extradition request filed by the United States in his first stopover in Hong Kong.

For reasons that were unclear, the Russian Federal Migration Service delayed for longer than the typical week the processing of his temporary asylum application.

While the bureaucratic process has unfolded slowly, Russian officials, including President Vladimir V. Putin, have made clear that they have no intention of extraditing him to the United States — a position that has infuriated the Obama administration.
The question, of course, is whether Snowden will stay in Russia or whether he'll move on to one of the Latin American nations that has purportedly granted him asylum. Given the fact that the Russians have made clear that they'd really rather not have him in the country at all, one suspects that they will be encouraging him to move along quickly.