Snowden Seeks To Extend Asylum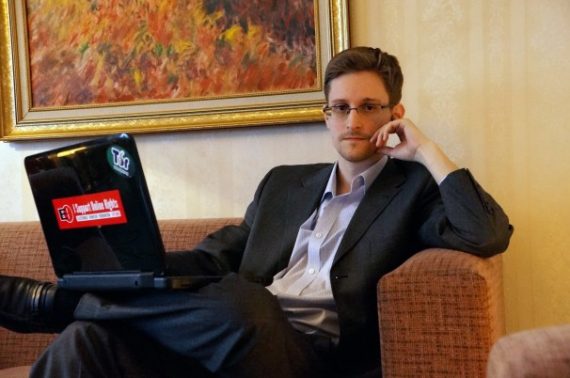 As expected, Edward Snowden has asked Russia to extend the asylum it granted one year ago:
MOSCOW — Edward J. Snowden, the former National Security Agency analyst who fled to Russia last year after releasing reams of sensitive American government documents, has applied to have his temporary asylum extended, his lawyer was quoted as telling Russian news agencies on Wednesday.

Anatoly Kucherna, the attorney, said that he had submitted documents to the Moscow branch of the Federal Migration Service for Mr. Snowden to remain in Russia after his initial one-year asylum expires on July 31.

"We have submitted documents for extending his stay in Russia," Mr. Kucherna was quoted as saying by Interfax.

The decision by Russia to grant Mr. Snowden asylum last year was a major source of tension with Washington. It was one of several events, including the annexation of Crimea in March, that brought ties between Russia and the United States to their lowest point since the Soviet Union disintegrated in 1991.

"I will not say for now under which status we would like to get this extension because the decision rests with the Federal Migration Service," he said.

Mr. Snowden, a fugitive since fleeing the United States last summer, was charged with espionage and theft of government property. He ended up in Russia almost by accident in June of last year. Seeking to travel from Hong Kong to Latin America, he was transiting through Moscow when the United States revoked his passport.
The request for an extension is not unexpected. Snowden had hinted that it was coming during his interview with NBC News in May. Nonetheless, it's likely to provide even more fodder for critics who see Snowden has more of a traitor than a hero. Whether it will have any impact on negotiations for a plea deal that would allow Snowden to return to the United States at some point, though, is entirely unclear. Without that deal, it's unlikely that Edward Snowden will set foot on U.S. soil unless Vladimir Putin decides its in his interest to give him up.