Social Distancing and the White House
An ongoing missed opportunity to lead by example.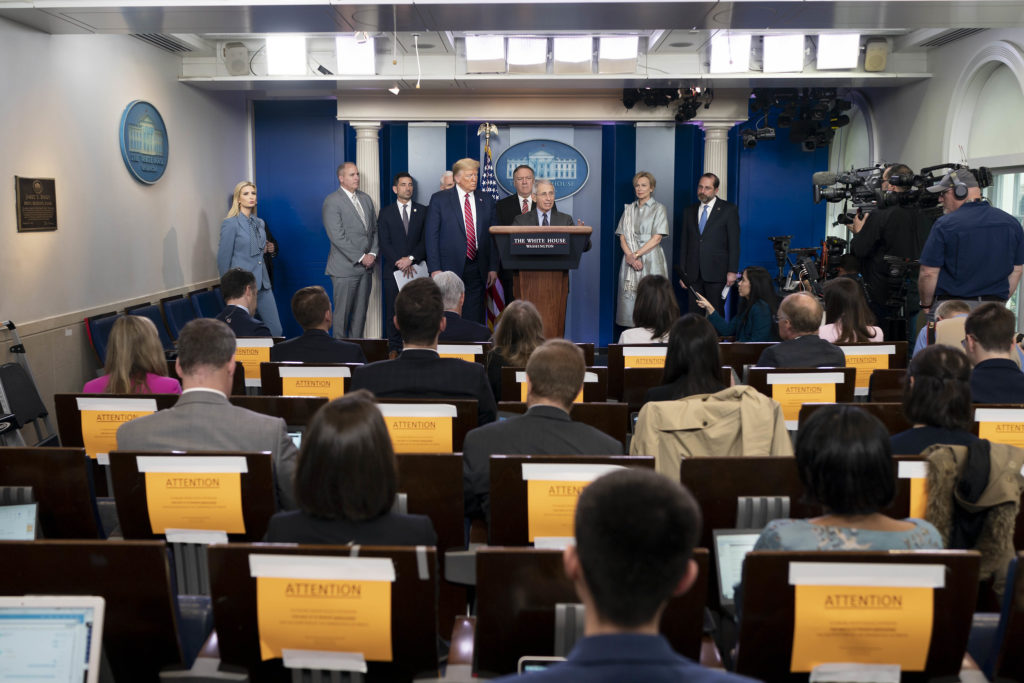 On the one hand, this post is about a very small thing. One might even call it trivial. On the other, it is actually about our main public health tool in fighting the spread of Covid-19. That tool is social distancing and this post is about the lack of such at White House press briefings and other meetings on the topic of the public health response to the pandemic.
So, while Trump has tweet-shouted at us to practice social distancing, he himself, when given the chance to lead by example, has ignored that advice as his press conferences (such as pictured above from the March 20 briefing).
However, when I watch all of the folks who are supposed to be leading this public health response all clumped together on the stage (and in a room with reporters crowded together) I can't help but think about what an opportunity to show leadership is being lost (and how the people in the video above are not heeding their own advice). If at these events administration officials would practice what they are preaching, I think it would be an excellent way to visually teach the nation. Let only one person at the mic at a time. Move to a bigger room so that reporters aren't all crammed together shoulder-to-shoulder. Maybe hold the event outside. There are any number of ways to help drive home this simple, but important, temporary norm that we need to practice.
I made a supply run yesterday in anticipation of further restrictions on casual travel. Plus, we really are better off just staying put, so we needed to make sure we have food for a while. When I went to Costco, for example, they were making customers line up 6-feet apart to get a shopping cart, which they have disinfected. It was all in an effort to control traffic flow into the warehouse and to enforce the notion of social distancing. There were signs reminding customers to keep 6 feet of distances all over the store.
Here's one I snapped: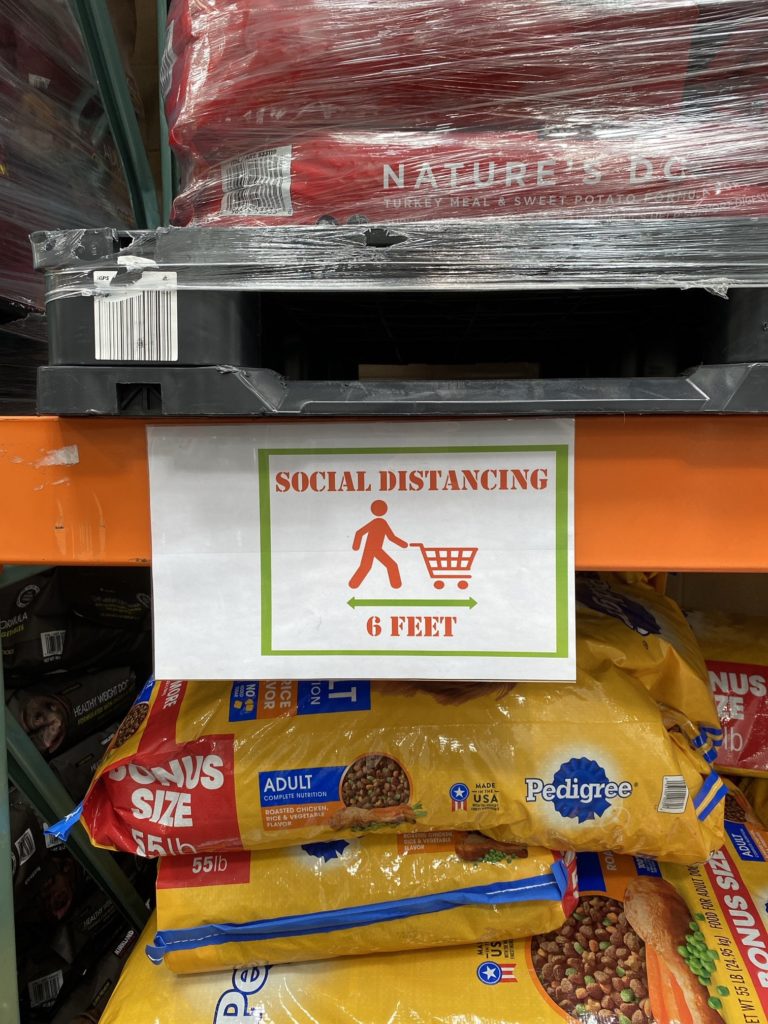 If Costco can behave responsibly, one would like to think the White House could figure this out. And I do very much think that a teachable moment is being lost. Like it or not, a lot of people out there will follow Trump's lead on this–as we have seen in the last month or so. More specifically: a lot of vulnerable older persons really need to get the message.
Other lost opportunities (all from the White House Flickr page):
March 19 (and yes, meetings are tricky, but it seems to me that limiting the exposure of the President and the entire leadership team ought to be a higher priority):
March 18 (especially egregious, because Pence and Mnuchin are just props for the photo):
A March 18 meeting with nurses:
A March 17 meeting with representatives from the tourism industry:
The March 13th briefing (at least it was outside, but note the utter lack of social distancing):
I think the basic point is more than made. One can see more at the White House Flickr page should one desire.