Social Policy and Freedom
Increases in social benefits can increase freedom.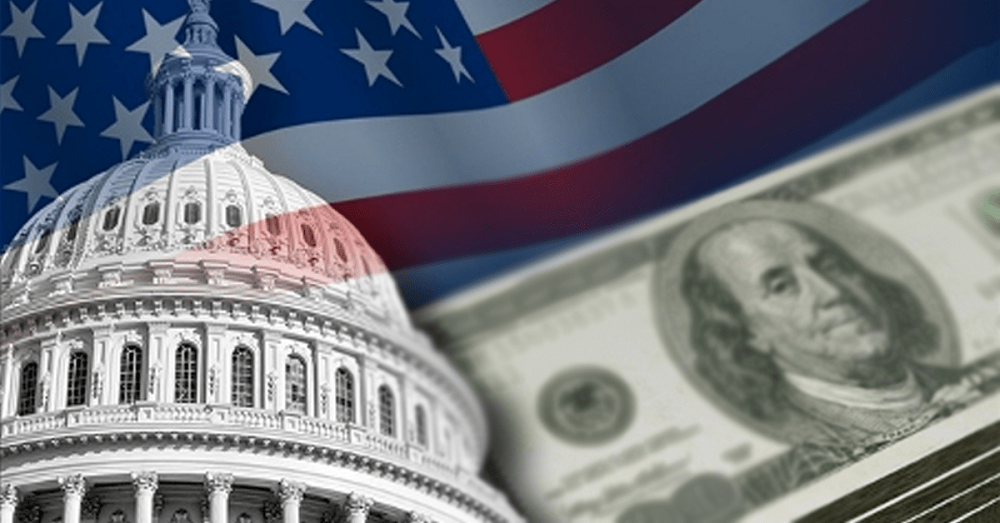 As I consider Biden's legislative agenda, and things like the American Family plan and the general debate about what constituted "infrastructure," I am increasingly convinced that an expansive definition that looks at issues like caregiving as infrastructure is legitimate.
This thought was sparked specifically by Paul Krugman's recent column, Good Luck to Republicans if Biden's Family Plan Becomes Law, which specifically addresses the question of higher taxes and job creation (in response to Senator Tim Scott's concern about "job-killing tax hikes"):
Many Americans would, I suspect, be surprised to learn that the truth is that many high-tax, high-benefit countries are quite successful at creating jobs. Take the case of France: Adults between the ages of 25 and 54, the prime working years, are more likely to be employed in France than they are in America, mainly because Frenchwomen have a higher rate of paid employment than their American counterparts. The Nordic countries have an even larger employment advantage among women.

How can employment be so high in countries with lots of "job-killing" taxes? The answer is that taxes don't visibly kill jobs — but lack of child care does. Parents in many rich countries are able to take paid work because they have access to safe, affordable child care; in the United States such care is prohibitively expensive for many, if they can get it at all. And the reason is that our government spends almost nothing on child care and pre-K; our outlays as a percentage of G.D.P. put us somewhat below Cyprus and Romania.

The American Family Plan would completely change this picture, providing free preschool for all 3- and 4-year-olds while limiting child care costs to no more than 7 percent of income for lower- and middle-income parents. If this raised employment of prime-age American women to French levels, it would add about 1.8 million jobs; if we went to Danish levels, we would add three million jobs.
I think the pandemic, which underscored the degree to which K-12 performs a child-card function that disproportionately affects women in the workplace, really brought this fact forward in the US. If your children have to be at home, work outside the home becomes impossible. It, therefore, stands to reason that universal preschool would help employment (as would greater access to elder care services). And, as is often the case, when we look abroad we find that we can learn what actually works and not just guess about it.
This links up to something I saw in passing yesterday about which I was unaware, that there was a government-funded effort for childcare during World War II to help working mothers because, well, the country needed women to work since so many men were off fighting the war. It is a simple illustration of the linkage of mothers in the workforce and the need for childcare (see the Atlantic piece for more details: Who Took Care of Rosie the Riveter's Kids?).
All of this is to say that social programs, such as access to affordable, if not free, childcare, can very lead to more freedom of choice for citizens. This is a stark contrast to the way Republicans, in particular, talk about them.
I think this can also be linked to health care. Because most people can only afford health care when subsidized by their jobs, this hampers the choices that many people have. I know young people who would like to change jobs but are often limited in their choices because they have to make sure that the job has health insurance. I know people who have thought about starting a business but won't because they cannot afford not to have health insurance. I know people who could otherwise retire but can't because they are not yet Medicare eligible.
Indeed, it was Medicare eligibility that started me thinking about this a while back because it is striking how much more straight-up freedom of choice (retirement, trying something new, working part time, or whatever) one has once health insurance is not a major variable in decision-making. This means, by extension, that citizens in countries with universal health care do, in fact, have more net freedom than Americans because that constraint is not present.
And yet, more often than not, universal health care (and universal childcare) and other kinds of social policy are cast in American politics as threats to freedom and liberty (because taxes for the most part) when, in fact the existence of such policy would quite clearly increase net freedom of choice and control over our lives.
None of this is some major revelation, to be sure, but it is striking how little we seem to have this conversation in the United States. Instead, freedom becomes really abstract and is only concretized around matters of taxation.