Solyndra Reportedly Violated The Terms Of Its Government Loan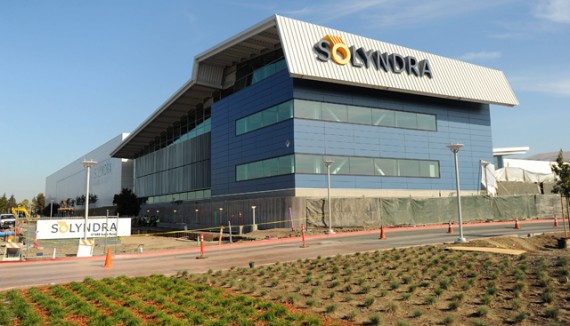 More news about Solyndra and the apparent favoritism it received at the behest of the Obama Administration:
Solyndra LLC had such steep financial problems in late 2010 that the company violated terms of its loan-guarantee agreement with the Department of Energy and technically defaulted on its $535 million loan, according to people familiar with the matter.

The failed solar-panel maker, which is under numerous criminal and congressional investigations, ran so short of cash in December 2010 that it was unable to satisfy certain terms of its U.S. loan agreement, these people said. The agreement required Solyndra to provide $5 million in equity to a subsidiary building its factory but cash-flow problems prevented those payments.

The Energy Department ultimately restructured the loan agreement to help keep the company afloat and Solyndra continued to draw money from its loan.

Solyndra's cash-flow problems in late 2010 had previously come to light but it was not known that the company technically defaulted on its loan and violated its agreement with the U.S. government.

The company's financial problems prompted the Energy Department early this year to allow it to reshuffle its debt. Under the arrangement, private investors agreed to provide a new $75 million loan and won the right to be paid ahead of the government if the company was liquidated.
Now it's worth noting that many of these moves are not at all unusual in high stakes commercial lending, although a lender who restructures a loan and subordinates debt typically gets something in return for it like a Personal Guaranty. Unusual or not, though, it's just another one of those things that is going to lead to questions about this entire deal and, in a political context, it just doesn't look good, especially given the political connections between Solyndra's ownership and the Obama White House.
In other news, the linked article goes on to note that Solyndra's assets will be sold at auction next month. Anyone want to guess how many pennies on the dollar Uncle Sam is going to get out of this one?