Some Questions for Rand Paul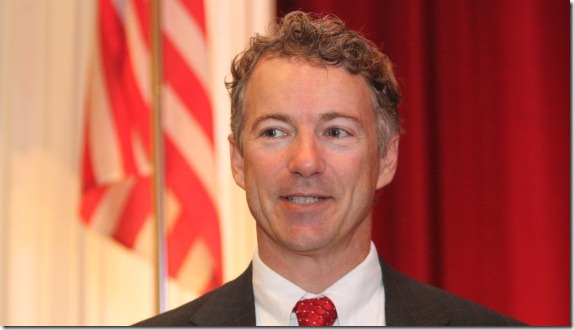 The AP reports:  Rand Paul breaks silence with talk show interview.
The piece notes a few excerpts from his talk with Walter Williams (sitting in on the Rush Limbaugh Show) which raised some questions/issues as I read.
First:
"And unfortunately," he said, "that's what the policy makers in Washington say: 'In the long run we'll be dead, but I win the next election by bringing you home the bacon.'"
On balance, I don't disagree with the notion that politicians have short time-horizons.  However, the question that arises here to me is:  who, do you blame?  The statement (and indeed, much of the Tea Party sentiment that is helping fuel Paul's campaign) places the blame on Washington (as if it is a living entity).  Surely the fundamental blame belongs to the voters who send the politicians to Congress (and the White House)?
Second:
"But I would do it only through cutting spending," he said. "I think our taxes are already plenty high enough."
All well and good.  However, the issues is whether a) it is possible to fix our fiscal imbalances by cutting spending alone, and b) whether such a course of action is anywhere close to politically viable (see the above question).
Third:
Benton had said last week that Paul is being more selective about interview requests, saying he would give "priority to people who are going to give a fair story and not practice a 'gotcha journalism' that can be so destructive.
I suppose this can work for a while, although it is rather tough to claim that one ought to be a US Senator and hide in the safe waters of conservative venues.  This is doubly (if not triply) true if one claims that one can go to Washington and champion balanced budgets and slashed spending (again, see the above).