Some Questions for Trump Supporters
Trump's suggestion to include Russia again in a new G-8 makes me wonder about a couple of things.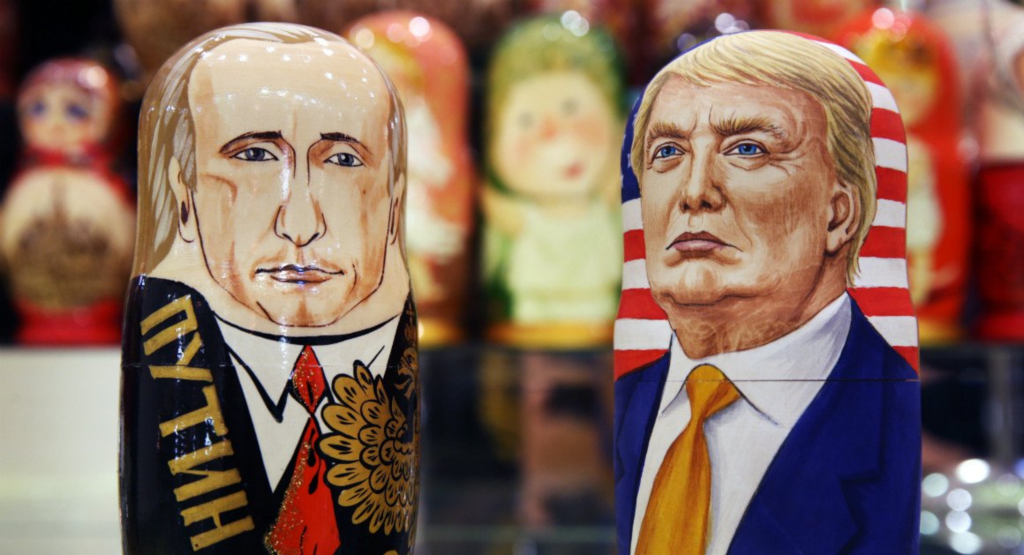 To echo part of what Doug Mataconis noted about Trump's trade politics earlier today, the President is far more interested in making his supporters happy (good ratings are important, dontcha know) than he is about following any kind of coherent policy formulation.
So, I have a few questions for supporters in regards to Trump's statement today about Russia and the G-7. Trump said:
"Russia should be in this meeting. Why are we having a meeting without Russia being in the meeting? And I would recommend — and it's up to them, but Russia should be in the meeting, it should be a part of it. You know, whether you like it or not, and it may not be politically correct, but we have a world to run and the G-7 — which used to be the G-8, they threw Russia out. They should let Russia come back in because we should have Russia at the negotiating table."
My questions are:
Based on this logic, would it not actually make more sense for China, which has a larger economy than Russia, to be included in the group?  If we are to take his statement at face value, that "we have a world to run" and Russia is an important economic actor, then it would make sense for China to be part of the group.
Russia was kicked out for bad behavior (the annexation of Crimea and the invasion of Ukraine).  How is Trump showing his great negotiating skills (he makes the best deals, or so I am told) if he is willing to give up a major concession to Russia for nothing?
I am not asking why Trump is doing these things.  I am asking how supporters would answer these questions:  why include Russia, and not China, in a G-8 (or G-9)?  And, why give Russia a concession without getting one in return?
I am not being snarky–one of the things I think is important in this present moment is get those who support Trump to come to grips with why they support him.  This seems like a fairly straight-forward set of questions on that count.