SOTU 2011
First impressions of the 2011 State of the Union address.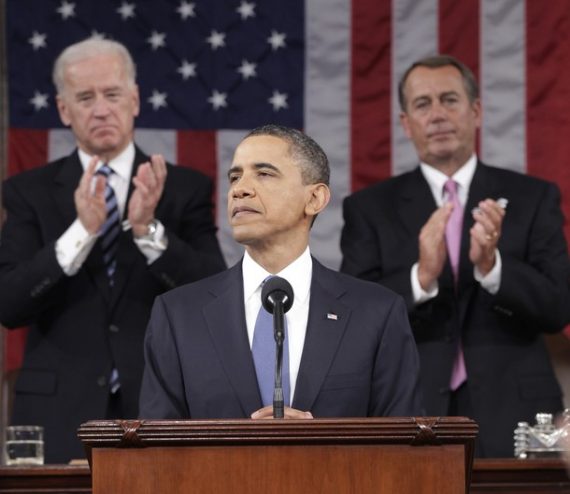 Breaking my recent habit, I actually watched a few minutes of the 2011 State of the Union address live, albeit mostly by accident.  I watched the president enter the chamber and caught a few minutes toward the end when he was proposing lowering the corporate income tax.
I'll perhaps comment on the substance of the policy proposals later; I need to get out the door very soon.  But the optics were a bit surreal.  The "new tone" and the Members paired up like junior high kids at a dance was rather odd.  There seemed to be even more clapping than usual — it seemed like every comma was interpreted as an applause line — but the cheering more muted.
Will this gesture lead to any real change in how the Capitol works?  CBS' Bob Schieffer thinks so.  I hope so.  But seriously doubt it.