Speaking of Moderates and Independents…
More on self-identification and partisan ID.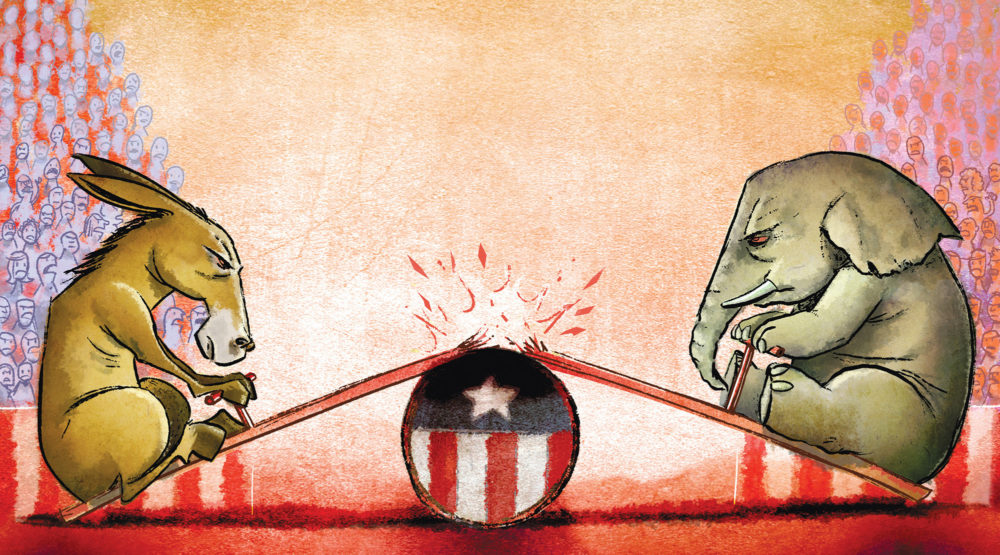 The discussion on my previous post on partisan identification led to an interesting discussion of self-described "moderates" and "independents." A great piece that fleshes out what this all means is by Lee Drutman at 538 back in 2019: The Moderate Middle Is A Myth, that I don't think I ever blogged about.
The intro sets the stage quite well:
Stop me if you've heard this one before: Independent voters will decide the election. Or better yet: Moderate voters will decide the election. Or, wait for it … If Democrats can move to the middle, they will win in 2020.

These tropes conjure up a particular image: a pivotal bloc of reasonable "independent" voters sick of the two major parties, just waiting for a centrist candidate to embrace a "moderate" policy vision. And there's a reason this perception exits: You see just that if you look only at topline polling numbers, which show 40-plus percent of voters refusing to identify with a party, or close to 40 percent of voters calling themselves moderates.1But topline polling numbers mask an underlying diversity of political thought that is far more complicated.

Moderate, independent and undecided voters are not the same, and none of these groups are reliably centrist. They are ideologically diverse, so there is no simple policy solution that will appeal to all of them.
I won't do a blow-by-blow of the piece, which is worth reading in full. What I will note, however, are some specifics that were directly relevant to some of our conversation earlier.
For example, self-described "independents" are all over the place ideologically.
I used policy questions from the same Voter Study Group survey to make two indexes5 measuring attitudes on economic policy and immigration. I chose these two issues because they are perhaps the two most central in national politics, and they represent competing dimensions of political conflict — few voters hold consistently middle-of-the-road opinions on both issues. The indexes range from -1 (far left) to +1 (far right).6
What about "moderates"
But many people who call themselves "moderate" do not rate as moderate on policy issues. Just like self-identified independents, moderates come from all over the ideological space, including moderates who also identify as independent.
Indeed, one may note that "moderates" concentrate more in the lower left porton of the graph that do independents who are a bit more widely scattered.
unlike independents, moderates are more likely to be Democrats. The average moderate in the Voter Study Group data is solidly center-left on both economic and immigration issues. This, I think, has mostly to do with linguistic history: Republicans have long embraced the "conservative" label, but for decades Democrats ran away from the "liberal" label, leaving "moderate" as the only self-identification refuge for many Democrats. (Only recently has "liberal" again become a fashionable identification for the left.)
Drutman concludes about this group:
As the political scientists Donald Kinder and Nathan Kalmoe put it, after looking at five decades of public opinion research, "the moderate category seems less an ideological destination than a refuge for the innocent and the confused."8 Similarly, political scientist David Broockman has also written about the meaninglessness of the "moderate" label, particularly as a predictor of centrism.

The takeaway is simple: As they must with independents, any pundit who talks about "moderates" as a key voting bloc begs that second follow-up question: Which moderates?9
The piece also discusses self-identified "undecideds" but I will leave that off from this post (click over if interested).
He does note, to my point in the discussion thread in the other post:
Anybody who claims to have the winning formula for winning moderate, independent or undecided voters is making things up. Perhaps more centrist policies will appeal to some voters in each of these categories — but so will more extreme policies.
Indeed.
At any rate, a bit more grist for the mill.