Speaking of Numbers
Because a certain kind of election nerd likes graphs.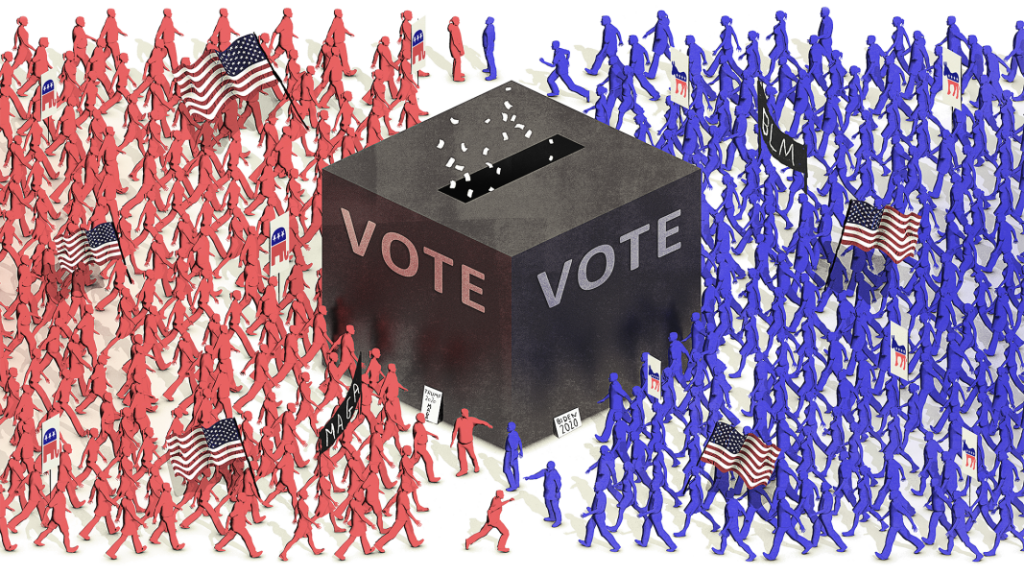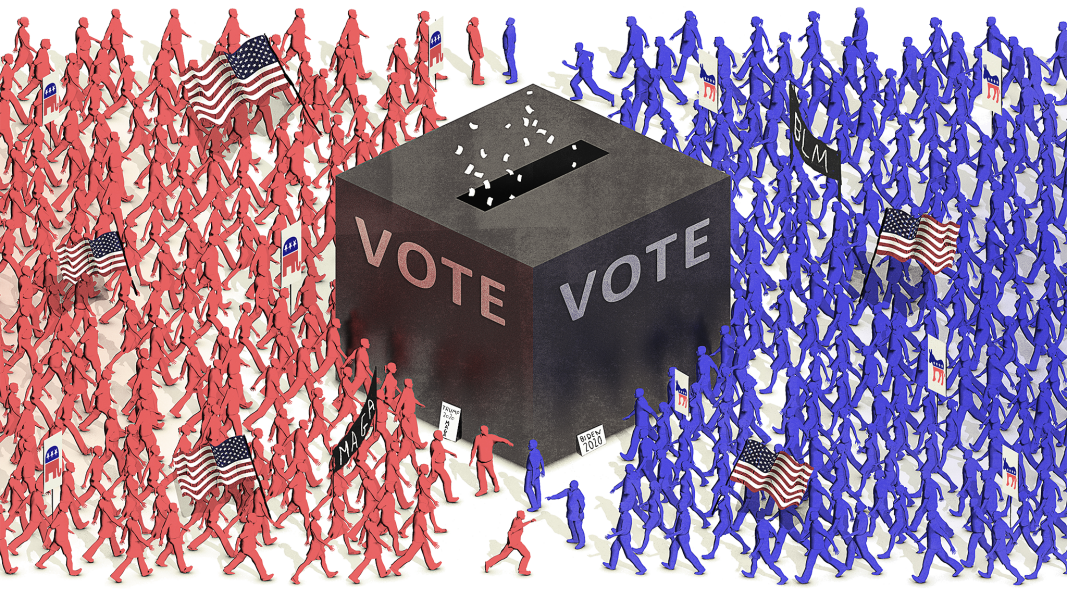 To follow-up with some data relevant to the themes of a number of my recent posts, here are several graphs. Data used from the first four below are from Dr. Michael P. McDonald's United States Elections Project. The graphs are mine, so any errors are mine.
(Note: 2020 data are incomplete and unofficial).
The first is simply the Voting Age Population from 1980-2020. Basically, this demonstrates the obvious: there are more potential voters in every election.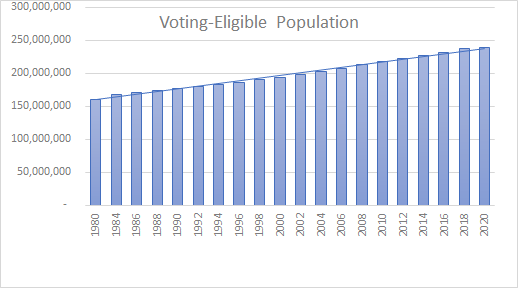 The second graphs VEP and votes cast.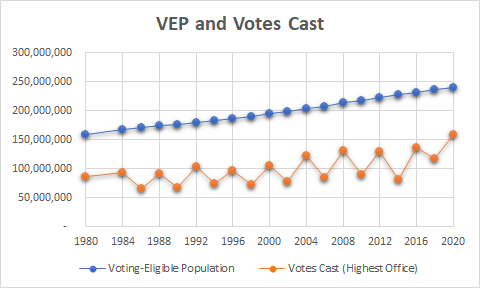 Note that the up/down pattern is because of presidential elections (up) and mid-terms (down). Complete data for 1982 was missing from the dataset I was using so I excluded it from the graph.
The third shows VEP turnout for presidential elections 1980-2020.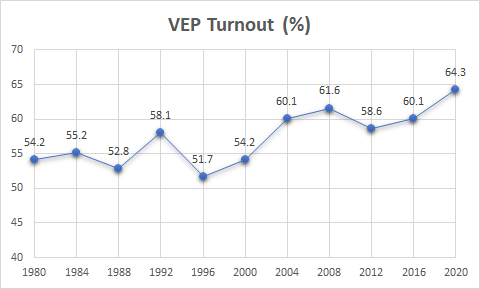 The fourth is VEP turnout for mid-terms, 1982-2018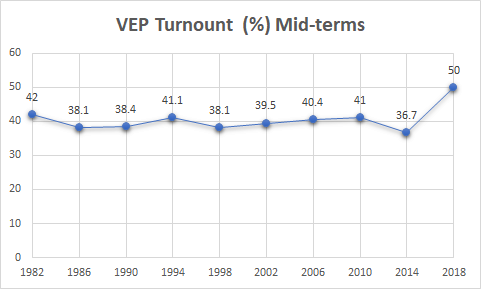 This one is interesting because 2018 was such an outlier. It presaged high turnout in 2020. It also is a signal of general voter enthusiasm, and given Democratic success in those elections, could be seen as measurement of anti-Trump motivation that would carry over into 2020.
In McDonald's dataset it is the highest mid-term turnout since 1912.
All of this suggests that:
The 2020 numbers do not look like outliers. The basic trends are clear and 2018 told us that 2020 turnout was likely to be up.
That Biden won "the most votes" is not a surprise, or even weird in any way.
Nor is it weird that Trump lost "the most votes" in a loss.
I will add this for fun (using Wikipedia data because I am not going to do my own research for this one):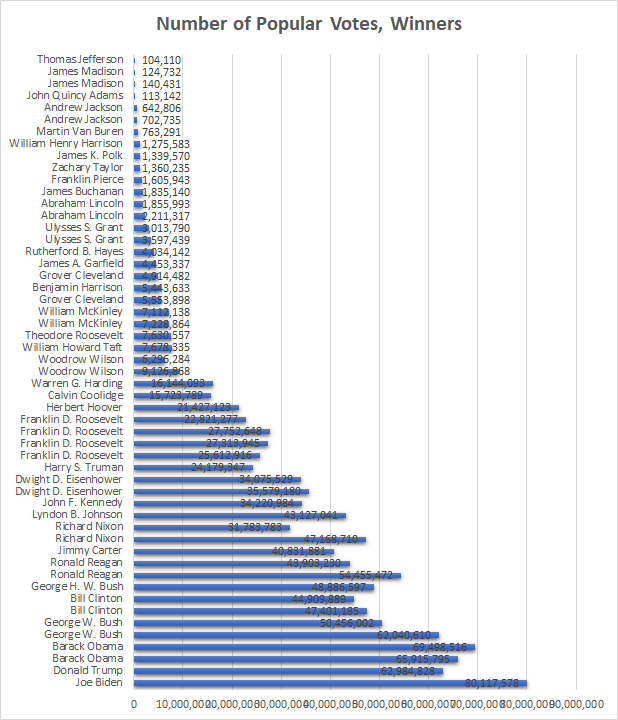 Notice a general trend? (Note that 1988 was a true landslide, 1992 was a three-way race, and in both 2000 and 2016 the winner did not win the most popular votes). Also, note that early on only some states even had popular votes for president.
Here are the losers, with a similar trend (it's like magic or something!).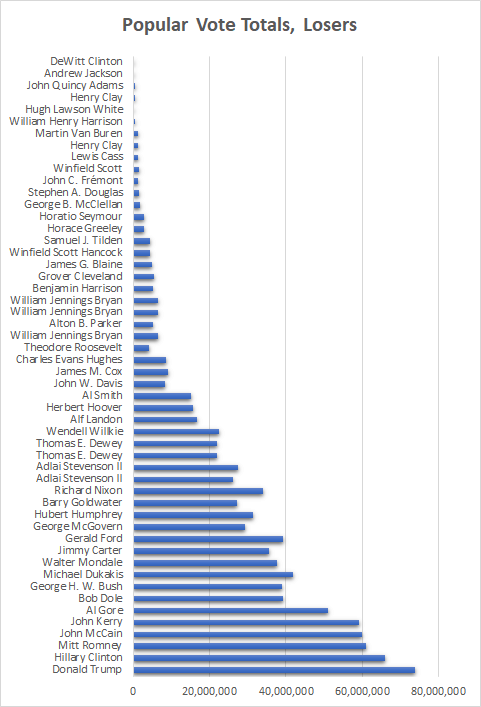 Let me finish by pointing this out, once again: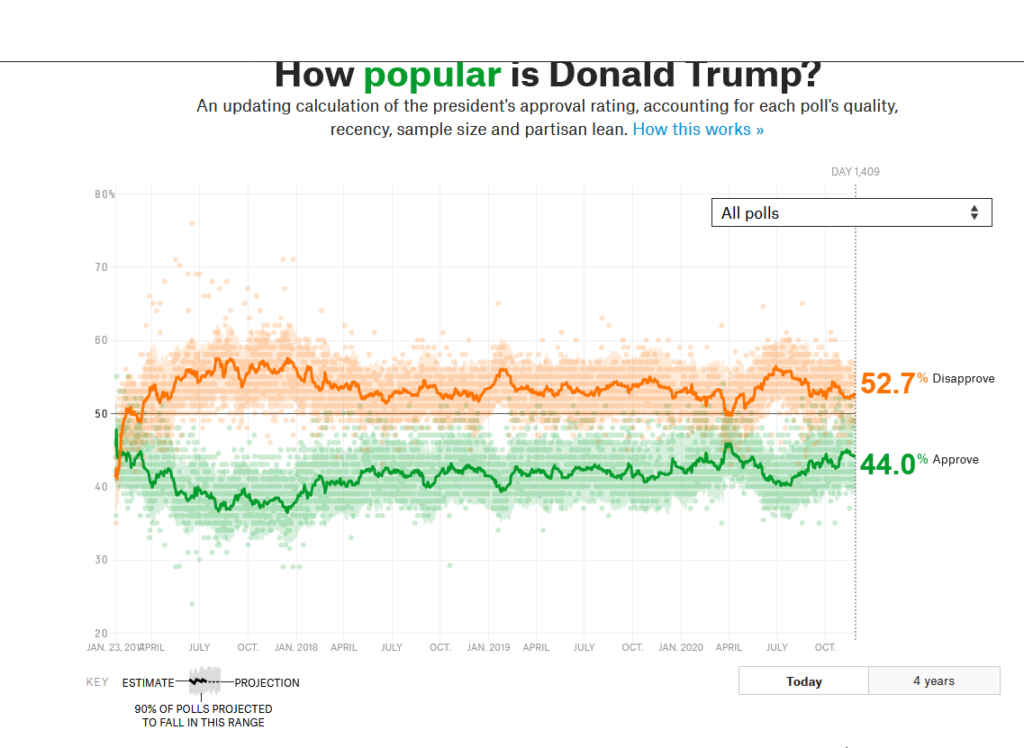 That Trump lost the popular vote should, in no way, be a surprise.
It is certainly super-shocking that Biden is on track to win over 51% of the popular vote in a country wherein 52.7% of citizens disprove of his opponent. How could this be?