Splitting States
While polarization in our national politics gets the most attention, several states also face serious rural-urban tensions.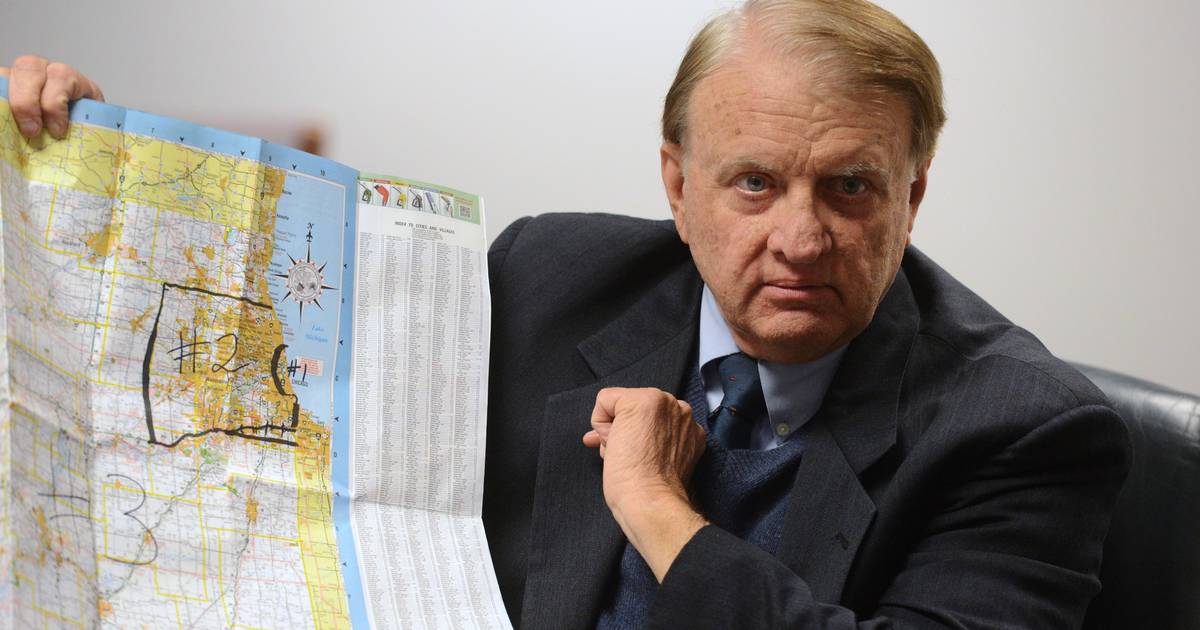 Dave Schuler reflects on the politics of his state:
I see that there's a movement to split downstate Illinois from the Chicago area. However dissed the downstates feel that wouldn't leave a viable state. Of Illinois's ten largest cities, six are part of the Chicago metropolitan area and an even larger share of the state's domestic product. Outside the Chicago metropolitan area, the state's largest city is Rockford at 150,000. Downstate would not be Indiana. It wouldn't even be Iowa.
In the ensuing discussion, he remarks:
I don't think that party politics is the reason for a separatist movement in Illinois but the sense in downstate Illinois that Chicago's interests are not their interests. The sense in Chicago is that Mike Madigan's interests are not Chicago's interests.
In a 2013 essay explaining "Why it's so hard for states to break up," Jon Terbush observes,
There have been hundreds of efforts to split states since America's founding, but only a handful have proven successful, none in the past 150 years. Maine, Kentucky, and Tennessee all owe their founding to secession, as does West Virginia, which during the Civil War became the last state to secede its way into existence.

The U.S. Constitution sets a high bar for secession efforts. Article IV, Section 3 mandates that would-be new states must first win approval from the state or states they are trying to abandon. The U.S. Congress must then vote to approve the new state before it can be admitted into the nation.

Given that disagreements with state capitols are the primary spark for secession movements, there is little chance separatists could win that first round. If a secession vote were to somehow make it all the way to the U.S. Congress, it's hard to imagine lawmakers there diluting their power by adding two more senators who would likely represent a tiny sliver of the nation.
The practicalities of splitting, though, interest me far less than the motivation. In most cases, it's the same one that Dave identifies in Illinois: a sense from the major metropolitan area that they're paying far more than their fair share while getting outvoted by the rural hicks and a sense from the rest of the state that the urban center is corrupt and too powerful.
We don't have anything like a Chicago in Virginia, where I have lived the past sixteen-plus years, but there's definitely a similar tension between the Northern Virginia exurbs of DC and the rest of the state. We're far richer per capita than our southern co-residents, yet our interests are distinct. Without us, they're very much the Old South; with us, the Old Dominion has become a purple state, if not a blue one. We disproportionately fund the state, its infrastructure, and its colleges and universities and generally feel that we're not getting our fair share. Meanwhile, they resent our demands for more money to bolster our inadequate road and rail networks.
Interestingly, although Kentucky and West Virginia were both formed wholly out of parts of the Commonwealth, there are no active proposals for further splits today. I have seen calls over the years from pundits to form a New Columbia or such from DC and its suburbs and exurbs in Maryland and Virginia, but no serious movements have come from the idea.
Interestingly, Dave remains a much stauncher supporter of old-style federalism than me. Despite what he sees as the terrible corruption of his city of Chicago and the broken relationship between it and Springfield, he far prefers dealing with issues locally rather than nationally. Of course, many of those same issues extend into our national politics as well.