Stan Lee's Former Manager Arrested For Elder Abuse
Stan Lee's former business manager has been arrested on charges that he used his influence over the late Marvel Comics founder to divert funds and alienate Lee from his family in his final months of life.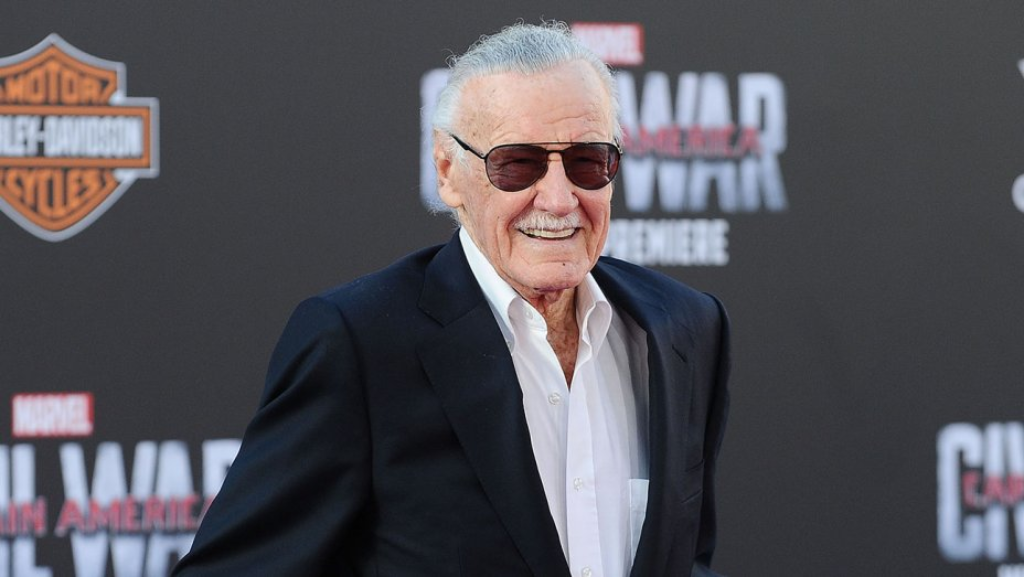 The manager for the late Marvel Comics founder Stan Lee who died last November at the age of 95, has been arrested on charges of elder abuse in California:
The former manager of late Marvel Comics mogul Stan Lee, whose legacy of superheroes was believed to be worth more than $50 million, was arrested in Arizona Saturday morning based on a warrant for alleged elder abuse, false imprisonment and grand theft, police said.
The arrest of 43-year-old Keya Morgan was made north of Phoenix, said Los Angeles police Officer Mike Lopez. Authorities from Phoenix and Scottsdale participated in the collar, according to a Los Angeles Police Department statement.


"Morgan will go before a judge and eventually extradited to Los Angeles to face charges," the statement reads.

His bail was initially set at $300,000, police said.


Morgan was previously arrested, on June 11, by the LAPD's Commercial Crimes Division for allegedly making false 911 calls on May 30 and 31 "to further deceive Lee into believing he was in danger and needed to be moved from his home to a more secured condominium where Morgan had more control over Lee," police stated Saturday.


He was released on $20,000 bond the same day, according to Los Angeles Sheriff's Department inmate records.


That June Morgan, described by the LAPD as an alleged opportunist and con artist, had Lee removed from his home in the Hollywood Hills and placed in a condo in nearby Beverly Hills, police said.

That precipitated a restraining order, granted after Lee's daughter became involved in the situation, against Morgan, according to the LAPD. Police began to investigate the man thoroughly, and on May 10 charges of elder abuse, false imprisonment and grand theft were filed.

"The method of operation of financial-abuse opportunists is gaining the trust of the elder in hopes for the what may be a big pay-off in the long-run, or what is phrased as the 'the long con,'" the LAPD said in its statement.


In one instance of theft, police allege, Morgan was involved in an autograph session with Lee that netted more than $262,000 that Lee never saw.
More from The Los Angeles Times:
Comics legend Stan Lee's former business manager was arrested Saturday in Arizona, the Los Angeles Police Department has confirmed.


Keya Morgan, 43, is charged with five counts of elder abuse involving the late comics mastermind, including allegations of false imprisonment, theft and embezzlement.

He will go before a judge in Arizona before being extradited to L.A. to face charges. Bail has been set at $300,000.


With his trademark sunglasses and cheerful demeanor, Lee was the iconic face of the Marvel universe before his death in November at the age of 95

He is perhaps best known as the co-creator of beloved characters such as Spider-Man, Iron Man and the Incredible Hulk, and for his cameos in the wildly popular Marvel movies.


At the time of his death, Lee's estate was estimated to be worth at least $50 million, according to the LAPD.


Morgan, a New York native and memorabilia dealer, became close to Lee in the last few years of the pop culture icon's life, accompanying him to movie premieres and approving media requests for interviews.


In past court filings, Morgan has been described as Lee's "former caregiver and assistant."

The suspicions about Morgan and the influence he had over Lee and his financial affairs were quite active months before Lee died. Last June, for example, he was accused of falsely imprisoning Lee, who was suffering at the time from a combination of his advanced age and an undisclosed pre-existing medical condition. These charges arose when Morgan, seemingly of his own accord, moved Lee from his home to a secured condo community in Beverly Hills. Allegedly, Morgan had convinced Lee that his life was in danger and that he needed to move for his safety. According to allegations at the time, Morgan was preventing Lee's family and friends from seeing him. Later that same month, though, Lee and his daughter were granted a restraining order against Morgan and Morgan's influence over Lee came to an end. After this order was granted, the Los Angeles District Attorney undertook an extensive financial investigation which resulted in a warrant being issued for Morgan's arrest earlier this month and, now, his arrest.
Unfortunately, stories like this are far too common and the people who perpetrate these crimes against the elderly are seldom caught in part because in many cases there are not family members or friends around to speak out of them. For what it's worth, it does not appear that Lee suffered physically at Morgan's hand, but that doesn't mean he was not taking advantage of an elderly man in the final years of his life. Assuming that his guilt can be proven beyond a reasonable doubt, one hopes he'll get the justice he deserves.