Stay Home if You're Sick (Without Pay, of Course)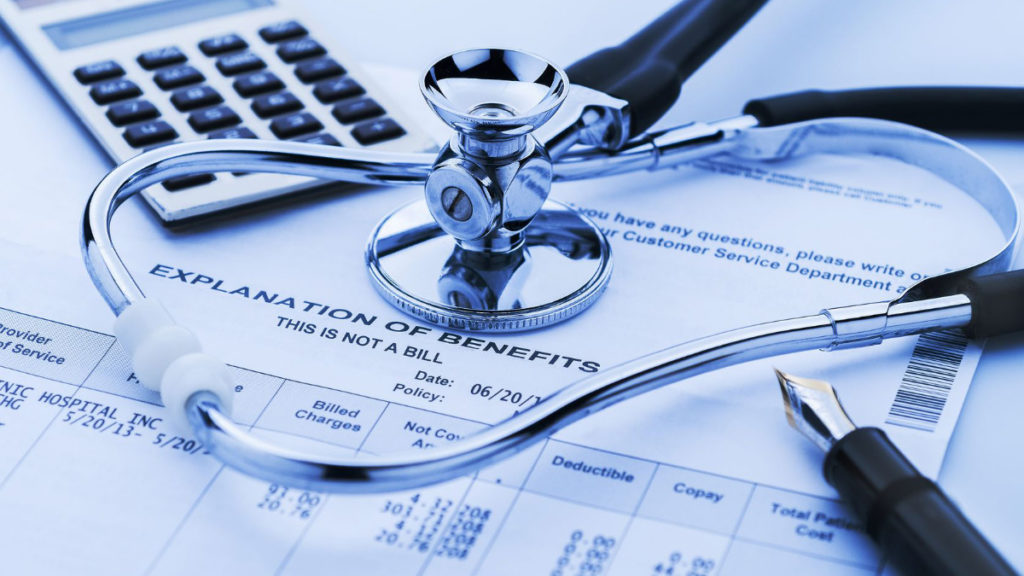 In a posting titled "Free breadsticks during a coronavirus outbreak," Judd Legum reports,
Before you drown your anxiety about the coronavirus in a bowl of Never Ending Pasta, consider this: in most states, the staff at Olive Garden does not receive paid sick leave. That means if anyone working at the restaurant feels sick, they could be forced to choose between staying home and paying their rent.

The Olive Garden is one of the restaurant brands operated by Darden. The company employs about 170,000 hourly restaurant employees across 1779 restaurants in the United States, making it one of the largest full-service restaurant operators in the country. Except where required by law, Darden does not provide any of its restaurant employees with paid sick leave. Currently, just 11 states and DC — along with a handful of cities — require employers to provide paid sick leave.

The Center for Disease Control's coronavirus guidelines recommends employers "actively encourage sick employees to stay home" and "ensure that your sick leave policies are flexible."

A manager at the Olive Garden in Falls Church, Virginia, told Popular Information that, despite the coronavirus outbreak, the company would not pay employees who call out sick for work. The manager instructed a server not to "engage in a conversation" with this reporter about Olive Garden's policy.

None of Darden's media representatives responded to an email from Popular Information. But Darden employees around the country were willing to share their experiences.

A server at the Indianapolis Yard House, another Darden restaurant chain, told Popular Information that restaurant staff "do not get paid sick leave" and get "written up" if they fail to call in sick at least two hours in advance. According to the Indianapolis-based server, since the coronavirus outbreak, the company sent out a message encouraging sick employees to stay home. But it has not offered to pay these employees for missing time. The server has observed many coworkers reporting to work sick because they could not afford to miss a shift.

An Olive Garden server reports that, at a North Dakota location, employees are "not allowed to stay home sick" unless they can find someone to cover their shift or produce a doctor's note. But many of the workers lack insurance to see a doctor. In December, the server says, several members of the staff worked with a persistent cough.
This is more anecdotal than anything else and, certainly, Darden is hardly unique. The point isn't so much to critique their business practices or those of other American restaurants; I simply don't know enough about their margins to know whether they could sustain a more generous policy.
But I suspect that most of us whose jobs come with ample sick leave—I've not had a job as an adult where I couldn't call in sick and have accumulated way more sick leave than I hope to ever use in my current job—don't think about this issue enough when discussing the policy approaches to infectious disease. This would include most reporters and editors at major newspapers and magazines. And Members of Congress and their staffs.
At my workplace, and I suspect most of yours, we're encouraging people who even think they may have the virus—or, hell, the flu—to stay home. Most of us get paid when we do—even if we have to "self-quarantine" for two or three weeks. But it's quite possible that our contract custodial staff does not.
Now, as Legum points out, restaurants and other public-facing businesses may well be legally liable if their lack of sick leave leads to customers getting infected:
Darden's refusal to pay its employees for sick leave saves the company a few dollars in the short-term but could backfire. The company's own SEC filings cite "health concerns arising from food-related pandemics, outbreaks of flu viruses or other diseases" as a major risk factor for its business.

[…]

The financial risk is not theoretical. The company was forced to pay out a substantial settlement in 2011 when a worker with Hepatitis A allegedly exposed thousands of customers.
Legum contends, " The company could certainly afford to provide its employees with paid sick leave. It already does so in 11 states and DC." But it does that because local laws require them—and their competitors—to do so. That means they can all build that costs into their pricing.
On a broader level, we're encouraging people not to travel. Not to go to restaurants and shopping malls. Or, for goodness sake, take cruises. Those are prudent measures. But who's going to make up the salaries—or, pay the health insurance premiums—of the hourly workers impacted?
We'll almost certainly wind up bailing out airlines, cruise ship companies, and other major companies who go bankrupt because of the pandemic. But, aside from offering extended unemployment benefits, we likely won't do much for the workers at the bottom rungs of the ladder.
These may well be issues that we need to address at the national level rather than leaving up to the vagaries of states and localities.