Stealing a Good Education?
Parents are being arrested for sending their children to public schools outside their district.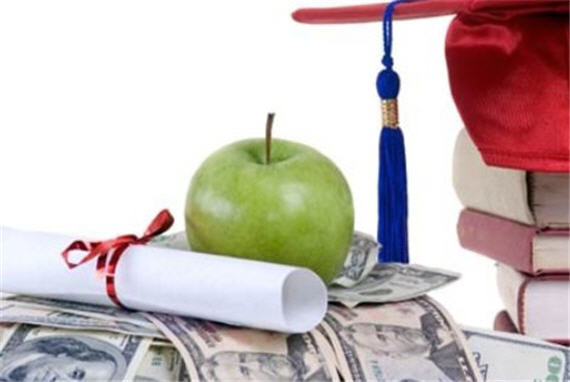 Michael Flaherty points to an increase in parents being arrested for sending their children to public schools outside their district.
These arrests represent two major forms of exasperation. First is that of parents whose children are zoned into failing public schools—they can't afford private schooling, they can't access school vouchers, and they haven't won or haven't even been able to enter a lottery for a better charter school. Then there's the exasperation of school officials finding it more and more difficult to deal with these boundary-hopping parents.

From California to Massachusetts, districts are hiring special investigators to follow children from school to their homes to determine their true residences and decide if they "belong" at high-achieving public schools. School districts in Florida, Pennsylvania and New Jersey all boasted recently about new address-verification programs designed to pull up their drawbridges and keep "illegal students" from entering their gates.

Other school districts use services like VerifyResidence.com, which provides "the latest in covert video technology and digital photographic equipment to photograph, videotape, and document" children going from their house to school. School districts can enroll in the company's rewards program, which awards anonymous tipsters $250 checks for reporting out-of-district students.
It is a bizarre spectacle.
Aside from the unconscionable invasion of privacy in such monitoring, lots of children go from school to homes other than their own because they have two working parents. My kids will likely go to their grandmother's house, for example.
Additionally, many kids have parents with two houses. Indeed, one of the anecdotes Flaherty cites is of a mother illegally sending her daughters to the school associated with their father's house. Why shouldn't she be able to do that? They're both paying property taxes to support the school; why should where the kids sleep at night matter? What if they have joint custody?
Beyond all that, it is of course problematic that some school districts are so radically better than others that parents would be willing to flout the law to get their kids a better education. We could, and probably should, reform the funding system to centralize it rather than make it so dependent on local property taxes. But while that would alleviate some problems, it wouldn't come close to fixing everything.
Despite the conventional wisdom, it's not all about money. For example, we live in a substantially more affluent neighborhood than does my mother-in-law. Yet, the elementary school she's zoned for is substantially better because her zone is exclusively single family homes whereas ours is mixed and includes several low-end apartment complexes. That radically changes the demographics.
While funding matters substantially, in that it can keep classes to a manageable size, ensure books are up to date, and provide a lot of extras that enhance the learning experience, it can't do much to compensate for variations in the quality of the students and their home life. The higher the concentration of parents who speak English at home, are actively involved in their kids' education, ensure their kids have adequate rest and nutrition, and otherwise give their kids every chance to learn, the more likely the school is to be able to provide a great education. The parents and kids are the most important variables and there's only so much the schools can do if dealt a bad hand.