Stevie Wonder Boycotting 'Stand Your Ground' States
If Stevie Wonder were still touring, he wouldn't be making stops in states with "Stand Your Ground" laws.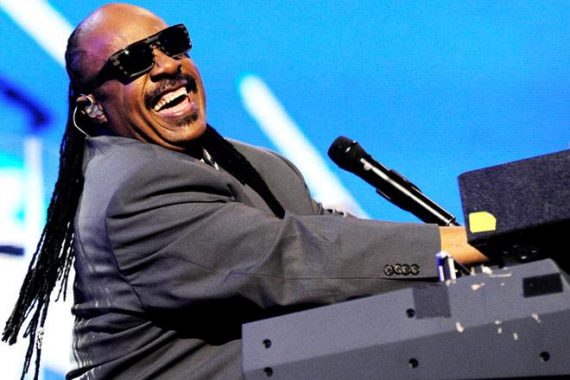 If Stevie Wonder were still touring, he wouldn't be making stops in states with "Stand Your Ground" laws.
WaPo ("What does Stevie Wonder's boycott of Florida really mean?"):
Of all the celebrity reactions to the George Zimmerman verdict, the most far-reaching came from Stevie Wonder.

"Until the Stand Your Ground law is abolished in Florida, I will never perform there again," he said during a Sunday-night concert in Quebec City. "Wherever I find that law exists, I will not perform in that state or in that part of the world."

It's a bold statement — and one that could have long-term consequences for Wonder's career. More than 20 states have Stand Your Ground laws or expansive self-defense statutes; overturning those would take years.

So the question is how Wonder literally adheres to his boycott. Does he avoid just states (and nations) that explicitly mention "stand your ground"? Or all states that have similar provisions? If the latter, that would rule out shows in Miami, Atlanta, New Orleans, Nashville, Detroit and Las Vegas. Does the ban include corporate gigs ($100K and up), or just public concerts?
Indeed, as an earlier WaPo report ("Everything you need to know about 'stand your ground' laws") noted, the list is quite expansive:
Since Florida became the first state to pass an explicit stand your ground law, more than 30 others have passed some version of it, with the help of a group called the American Legislative Exchange Council (ALEC), a organization that promotes conservative bills. Here's a 2012 map of stand your ground laws nationwide
Wonder's boycott would be rather hard to manage, then, were he not several decades removed from his prime.
"I don't see this as having a big impact on Stevie or the state of Florida," said Gary Bongiovanni, editor of Pollstar, which tracks the international concert business.

Wonder hasn't done a multi-city public tour for a while, said Bongiovanni. In 2012, he played just eight public performances; this year, there are only three on his calendar. In the past 18 months, two concerts — in Nevada and Alabama — would have been affected by his boycott.
It's the thought that counts, I guess.